If you're just tuning in, you might like to head over to check out this post from Monday about my daughter's third birthday party, a Frosty Treat Party complete with a visit from the ice cream truck. We had such a fun time! Today I'm going to share with you the menu from the party. It was truly as simple as can be, and I can picture this same lineup being absolutely perfect for an end-of-summer Labor Day gathering, too. Nothing says summer like ice cream cones and hot dogs hot off the grill!
In planning party food for little ones, I always try to keep in mind that their tastes tend to be fairly simple: no fussy dishes allowed! Finger foods are always a hit, and kids love to dunk their food in dips of all varieties. Keeping things bright and colorful makes things fun not only to look at, but also to eat!
The Menu
Hot Dogs 
Chips
Veggie Tray with Herb Dip
Fruit Tray with Creamy Lemon-Vanilla Dip
Ice Cream Cone Cupcakes
Capri Suns
Cokes, Beer, and Tea (for the adults)
(I think it's really great form to always have enough food on hand at children's parties not only for the pint-sized party-goers, but also for the parents who are in attendance, so I always like to have adult-friendly beverages ready to go, along with the typical kid-friendly options.)
(adapted from Ina Garten)
This dip has become my go-to dip for any party. It has the creaminess of a ranch dip, and dill is absolutely amazing here. And, it takes literally minutes to prepare. We all love this stuff!
12 ounces cream cheese (one and a half packages), softened
3/4 cup sour cream
3/4 cup mayonnaise
1/2 cup scallions, minced
2 tablespoons fresh parsley leaves, minced
2 tablespoons fresh dill, minced
1 1/2 teaspoons kosher salt (or to taste)
1 teaspoon freshly ground black pepper
Place all ingredients in the bowl of an electric mixer fitted with a paddle attachment and blend. Serve at room temperature.
***
This is my variation of the ever-popular marshmallow cream fruit dip, livened up a bit with a touch of lemon juice. I served this with cantaloupe, honeydew, pineapple, and strawberries. Tip: Save the top from your pineapple to use to add visual interest to your prepared fruit tray. 
8 ounces cream cheese, softened
1 7-ounce jar marshmallow cream
1/2 teaspoon vanilla
Juice of 1/2 lemon
Pinch of salt
With an electric mixer, beat cream cheese and marshmallow cream until smooth. Stir in vanilla, lemon juice and salt. Serve at room temperature.
***
Recipes for cupcakes baked in ice cream cones abound in the blogosphere, and I was delighted with how easily they came together and how adorable they looked on the table. The kids absolutely loved them!
Flat-bottomed (cake) ice cream cones
One boxed cake mix (I used Pillsbury Funfetti)
2 cans of prepared white frosting
Gel food coloring
Piping bags and tips (or, if you don't have those on hand, quart zip-top bags)
Sour cherry candies
To decorate, use food coloring to tint your frosting, and then place each color in a separate piping bag, fitted with the decorative tips (or zip-top bag with a snipped corner, as you did with your batter above). Pipe a single layer of one color on top of each cone, covering the top in its entirety. With a second color, pipe a smaller filled circle on top of the first layer. Finish by piping another nice little dollop on top of the second layer. Chill until ready to serve. Allow to come to room temperature, then top each cone with a sour cherry. (Do not do this more than an hour or so in advance, or the color from the cherry will bleed into your frosting layers.)
Tips for creating the party decorations will be on tap for Thursday!
Enjoy!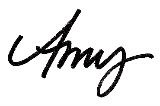 Linking this to…
Hoosier Homemade

If you enjoyed this post, subscribe to Positively Splendid 
to receive updates, and join us on Facebook and Twitter!





Having grown up in a home brimming with sewing notions and paintbrushes, Amy has a deep love for all things creative. On any given day, you'll find her knee-deep in her latest creative endeavor, with projects ranging from sewing and crafts to home decor and kid-friendly ideas. Amy believes that everyone, regardless of skill level or experience, possesses the ability to create something beautiful, and Positively Splendid was born of her passion for helping others harness their innate creative potential.