T
his summer's heat can only be summed up with one word: hellacious. Seeing triple-digit temperatures for each and every day in the extended forecast no longer causes me to bat an eye. My sweet Miss Charlotte is a firecracker, and it couldn't possibly be more appropriate that her birthday happens to coincide with what is always the hottest time of the year! During these dog days, nothing has brought more glee to my kiddos than the sound of the ice cream truck rolling down our street, so when we asked Charlotte what she would most like to do for her birthday, her choice was clear. An ice cream party it would be! We arranged for the ice cream truck to come to our house for a special birthday visit, and it was awfully cute to see how excited all of the children got when they heard that familiar jingle coming down the street. The nice Frosty Treat man was even kind enough to play the Happy Birthday song for the occasion!
When I first started planning this party a few weeks ago, I immediately turned to my go-to stop for party themes:
Lettering Delights.
Their wares range from robots to rainbows and everything in between, so I knew I could find something perfect for my frosty treat theme. Imagine my delight when I discovered some of their newest additions to their lineup were based on a summer theme! I nearly squealed when I saw the popsicles, ice cream cones, and other treats in the
Summer Popsicles & Treats Graphic Set.
 As an added bonus, they were all in the vibrant color scheme I had in mind. I love it when my planning efforts get off to such a terrific start! To round out my arsenal of goodies, I also bought the
Summer Popsicles Alphabet
(I knew the moment I saw it that it would make a darling little banner) and the
Summer Treats Paper Pack.
I knew among each of those products, I would be able to create everything I needed to make this party something truly special!
First things first:
the invitations.
I opted to use one of my ice cream graphics and one of my patterned papers to create a simple postcard for the event. By creating the invite in Photoshop on a 4×6 canvas, all that was left to do was print them off four to a sheet, then trim them down to send out. I matted my cards on red cardstock, but that is by no means a crucial step. (By the way, the script font I used here is also from Lettering Delights, 
LD Buttercream.
)
Next up:
the menu.
Because the ice cream would be the focal point of the gathering, I knew a traditional cake would be unnecessary, but I knew I still wanted to create something cute and fun. (I love decorating cakes too much to have gone without making one entirely!) Recipes for ice cream cone cupcakes abound in blogland, and I knew this would be the perfect event to give those a whirl. Charlotte requested hot dogs as the main dish, so it was an easy task to round things out by preparing veggie and fruit trays with dip, chips, and Capri Suns to drink. A summary of the day's menu:
Hot dogs with all the fixings
Chips
Veggie Tray with Herb Dip
Fruit Tray with Creamy Lemon-Vanilla Dip
Ice Cream Cone Cupcakes
Capri Suns for the kids
Cokes, beer and tea for the adults
Now, the fun part:
decorations!
I could've gone absolutely bananas with this theme, since the fun, vibrant colors were so up my alley, but I had to practice a bit of restraint. 🙂 Once my list of possibilities was whittled down, I was left with these fun elements:
An ice cream cone pinata
Party hats
Popsicle "tickets" for ice cream from the ice cream truck that also doubled as decor for the food table
A popsicle banner
Please note: Tutorials and recipes for these projects and dishes will be shared in the coming days. 
When this sweet little thing awoke on Saturday morning and ventured into the kitchen, I could hear her gasp as she surveyed all of the goodies that had been prepared just for her big day. "Oh Mama…thank you, thank you, thank you! Can it stay like this forever?" Nothing makes all of that hard work more worth it than that. 🙂 I hope you'll stop by in the days to come to see more about how I put everything together!
Head here for a detailed post on the recipes I prepared for this party!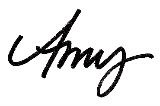 Linking this to…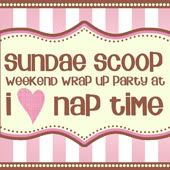 Skip to My Lou
Today's Creative Blog
Tatertots and Jello

If you enjoyed this post, subscribe to Positively Splendid 
to receive updates, and join us on Facebook and Twitter!





Having grown up in a home brimming with sewing notions and paintbrushes, Amy has a deep love for all things creative. On any given day, you'll find her knee-deep in her latest creative endeavor, with projects ranging from sewing and crafts to home decor and kid-friendly ideas. Amy believes that everyone, regardless of skill level or experience, possesses the ability to create something beautiful, and Positively Splendid was born of her passion for helping others harness their innate creative potential.