What a marvelous week we spent as a family on the sunny beaches of Gulf Shores, Alabama! Truly, there couldn't have possibly been a better setup for our crew: a condo just footsteps from the beach, complete with bunk beds for the older monkeys and all of the comforts of home. The weather was absolutely perfect, with nary a cloud in sight and temperatures in the low 80's. Even our fair little kiddos returned with somewhat of a tan, and that is truly saying something!
We managed to develop a routine that worked famously during our week away, with the mornings spent at the beach (all except for one day when we ventured out to a shopping center with a beautiful carousel for Jack and Charlotte to enjoy), then lunch and naps in the condo, followed by more beach (or pool) time or an outing in the afternoon. One of our little afternoon trips out took us to the miniature golf course, which was a hit with everyone. Per our usual, we wound up finding a restaurant we loved and then sticking with it for just about all of our meals out. This time around, we were smitten with a little beachside pub called the Pink Pony Pub, but which we all wound up referring to (and probably will continue to do so from here on out) as the Pink Puppy Dub, a nickname coined by none other than Miss Charlotte. Matt and I were in fresh seafood rapture – oysters, grouper and shrimp to our hearts' content! You know you've become a "regular" at a place when the waitress you've come to know wants to hug the kids' necks before you leave on your final evening.  🙂
This was Lily's first beach trip, and she did far better with it than the other two at her age. She wasn't at all overwhelmed by the water, as long as she was being held by Mama or Daddy. She is such a little snuggle bug! For Jack and Charlotte, about a moment was all it took before they embraced with gusto the beach and all it had to offer. They both were absolutely giddy any time we took them into the water to play in the waves!
I still remember every one of the trips I took with my family when I was little, and it is such a sweet thing to consider that memories made on this little adventure might very well stay with Jack, and possibly even Charlotte, for many years to come. We are so blessed!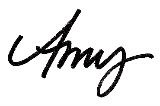 Having grown up in a home brimming with sewing notions and paintbrushes, Amy has a deep love for all things creative. On any given day, you'll find her knee-deep in her latest creative endeavor, with projects ranging from sewing and crafts to home decor and kid-friendly ideas. Amy believes that everyone, regardless of skill level or experience, possesses the ability to create something beautiful, and Positively Splendid was born of her passion for helping others harness their innate creative potential.