I posted yesterday
here
about some of the veggie purees I have been making and freezing to feed Tink as she begins to explore the world of solids. Today I thought I'd share with y'all a recipe my older kiddos love that incorporates the same carrot puree I feed their little sis. I will be honest: I am usually not a fan of "sneaking" veggies into foods for my kiddos, but this is one recipe I make an exception for. It is so easy to put a batch of these together during naptime to enjoy for breakfast or snacks throughout the week, and the fact that each muffin is such a fiber and nutrient powerhouse is an added bonus! It might seem odd at first to put baby food in something that isn't for babies, but I assure you the result really does taste very good. 🙂
When I made my latest batch of these muffins last week, I thought it would be cute to use an idea for using circus peanut candies as carrots that I originally saw in Parents magazine last year to make them look especially festive. The kiddos loved it! I know Easter has come and gone, but why not make it a point to prolong your spring celebrations by decorating a batch of these for your little bunnies to enjoy this week?
Bunny Food Muffins (Carrot-Yogurt Muffins)
(Adapted from a recipe I originally found in Parenting magazine just after Jack was born)
For a downloadable PDF of this recipe, click here.
1 cup whole-wheat flour
1 cup all-purpose flour
2 Tablespoons wheat germ
1/4 teaspoon salt
1/2 cup sugar
1 teaspoon baking powder
1/2 teaspoon baking soda
1 teaspoon pumpkin pie spice
2 eggs
1/2 cup canola oil
2 3.5-oz. jars baby food carrots (or, alternatively, 7 cubes frozen carrot puree as prepared according to yesterday's post, thawed)
1/2 cup plain yogurt
1 cup grated carrots
Heat oven to 350˚. Line a muffin tin with paper liners, or spray with non-stick spray.
Combine the first 8 ingredients in a large bowl. Whisk eggs, oil, baby-food carrots and yogurt in a separate bowl. Gently stir the liquid ingredients into the dry. Stir in the grated carrots.
Fill the muffin cups 3/4 full. Bake for approximately 25 minutes, or until a toothpick inserted in centers comes out clean.
*******************
These muffins are terrific plain and unfrosted (I actually prefer them that way, with just a smidgen of butter melted on top), but if you choose to decorate as I did above, here's how you do it:
Frost cupcake with purchased or homemade cream cheese frosting (recipe follows). Cover with green sprinkles, if desired. Place one circus peanut candy at the center of the cupcake. Using kitchen shears, cut a 2-inch section from one green Twizzler and cut "tassels" at one end as shown in the photo below. Place onto cupcake just above your circus peanut to form the carrot top.
Cream Cheese Frosting
(Adapted from Southern Living)
For a downloadable pdf of this recipe, click here.
1 8-oz. package cream cheese, softened
1/2 cup butter, softened
1 teaspoon vanilla extract
6 cups powdered sugar
1/4 teaspoon salt
Beat first 3 ingredients at medium speed with an electric mixer until creamy. Combine powdered sugar and salt; gradually add to cream cheese mixture, beating until blended.
Enjoy!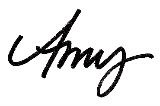 I'll be linking to all of my favorite parties!
Having grown up in a home brimming with sewing notions and paintbrushes, Amy has a deep love for all things creative. On any given day, you'll find her knee-deep in her latest creative endeavor, with projects ranging from sewing and crafts to home decor and kid-friendly ideas. Amy believes that everyone, regardless of skill level or experience, possesses the ability to create something beautiful, and Positively Splendid was born of her passion for helping others harness their innate creative potential.