Have you heard the crickets chirping? Things have been quiet – far too quiet – around here of late, and for that I am truly sorry. Life in general has been beyond hectic for our little family over the course of the last few weeks, and I have the sneaking suspicion it is only going to become more so with the fall. Wrapping my mind around all we have ahead of us has been immensely daunting, and I'll be honest: blogging has taken a backseat.
And you know something? I have been shocked (dismayed, really) that I haven't missed it during these weeks as much as I thought I might. I have run the gamut of emotions as I've considered what that means exactly, the fact that it has been so hard for me to find the motivation to get back into the saddle again.
Does it mean I've lost my creative mojo? Am I ungrateful? Spoiled? Just plain lazy?
Or does it mean I am just another woman – wife, mother, daughter, friend – going through the same things I know so many others do on a daily basis?
The overwhelming feeling of never (ever) being caught up with dishes, cleaning, laundry. (Oh, the never-ending laundry!)
The pang of guilt that comes when I realize I've spent the better part of an afternoon poring over a project when I might have otherwise done something memorable with my children.
The struggle to balance the demands of being a wife and mother while also finding time to pursue my creative endeavors.
The burnout.
Can anyone relate?
I have been loathe to share my blogging malaise with y'all, for fear that it might make some of you want to change the channel. I mean, really: how fun is it to sign up to read along as someone wallows in negativity? But then, something dawned on me this morning, something fundamental:
Part of being authentic is admitting that life has ups and downs.
In embarking on the creative venture that is Positively Splendid, my first goal – above all else – was to have an authentic voice. That realness is so crucial, because I know it shines through each and every thing I post. On the flip side of authenticity, though, is the vulnerability that goes along with admitting you can't do it all. I am a real person. My creativity ebbs and flows. My house is often a mess. There are days when the only thing I accomplish is to keep my children fed and my house from burning to the ground, and moments occur when I realize I am not spending enough quality time with my spouse, or my children, or all of the above. And you know what? I have a hunch that the majority of y'all reading this might be able to relate on a great number of levels. Something so profoundly and potentially empowering about the network that is the blogging community is the idea that when these inevitable stagnant seasons occur, there are people out there who just might truly get it. Isn't that a gift? I sure think so!
Thank you so much for reading today, and for enjoying my blog. I have an abundance of fun projects dancing around in my head right now, and in the days ahead, Positively Splendid will once again come alive with activity. I truly appreciate you understanding this time I've taken to refresh, rejuvenate and regroup!
To authenticity!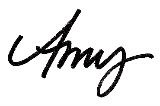 If you enjoyed this post, subscribe to Positively Splendid 
to receive updates, and join us on Facebook and Twitter!





Having grown up in a home brimming with sewing notions and paintbrushes, Amy has a deep love for all things creative. On any given day, you'll find her knee-deep in her latest creative endeavor, with projects ranging from sewing and crafts to home decor and kid-friendly ideas. Amy believes that everyone, regardless of skill level or experience, possesses the ability to create something beautiful, and Positively Splendid was born of her passion for helping others harness their innate creative potential.