Hello, friends! No – your eyes are not deceiving you. 🙂 I am back, and I am so, so happy to be here!
My goodness, have I ever been a busy bee during the course of the last few weeks of my little blogging vacation. A brief recap…
Painting our entry and patio doors, and stupidly opting to do so during what is the absolute hottest summer I ever remember being forced to endure…
Completing (with the exception of some final details) a mini-renovation of the kids' bathroom…
Purging my house of no telling how much JUNK I had accumulated over the course of the last year or so. My crafting and sewing supplies are now in order. I can see the floor in my closet again! 🙂 What a lovely feeling to know exactly what I have on hand and where it is located. Once the kids' rooms and the laundry room are taken care of (a goal I have for this week), this house will be in tip-top shape…
And, this weekend, planning and executing a frosty treat birthday bash for my middlest monkey who just turned three! Sneak peaks of the big day are below, but I do hope you'll stop in tomorrow for the full "scoop." Please don't hate me for my inability to resist throwing that pun in somewhere. 😉



Needless to say, I think I am going to take the day off from embarking on any new projects. 🙂
I cannot thank you enough for understanding my little hiatus during the last couple of weeks. I am revived and ready to get back into the swing of things again! 
Have a marvelous rest of your weekend, and stay cool (and hydrated)!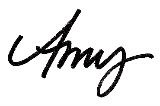 If you enjoyed this post, subscribe to Positively Splendid 
to receive updates, and join us on Facebook and Twitter!





Having grown up in a home brimming with sewing notions and paintbrushes, Amy has a deep love for all things creative. On any given day, you'll find her knee-deep in her latest creative endeavor, with projects ranging from sewing and crafts to home decor and kid-friendly ideas. Amy believes that everyone, regardless of skill level or experience, possesses the ability to create something beautiful, and Positively Splendid was born of her passion for helping others harness their innate creative potential.