Y'all know me and my love of embellished tees. I couldn't resist putting together a fun, totally last-minute Fourth of July tee for my littlest firecracker! This project comes together so easily, and the results are downright adorable, if I do say so myself. 😉
I'm sure many of you might be thinking, "Sure, that is cute, but won't that ribbon flatten out in the wash?" I promise – it doesn't! I tested out my ribbon in a load of towels for both washing and drying (certainly not delicate washing measures by any means), and they were just as curly when they emerged from the dryer as they were at the start!
Interested to see how to make one of your own? Let's get started!
For this project, you will need…
Firecracker Tee Template for Silhouette Studio
Silhouette white flocked heat transfer and Silhouette SD machine
(1) 3×5″ piece of denim
(6) 3-4″ pieces of korker ribbon (see notes below)
A plain tee
Coordinating thread
Basic sewing supplies: machine, shears, etc.
Before You Begin: Make Your Korker Ribbon
Making korker ribbon couldn't be easier. I made mine that I used in this project eons ago, so I am going to refer you to a terrific tutorial at a blog called Saucy's Sprinkles to help you along in making your own. Once you've pulled your ribbon out of the oven, come back over to get started making your tee!
step

1

/ Cut out the firecracker design from your heat transfer according to the product's package instructions.  Trim away all of the negative space around the design, and then iron it onto the front of your denim patch. Note: My patch is larger than 3×5″ in these photos, because I had initially planned it that way before I decided it would be more aesthetically pleasing to make it more narrow. Layer your korker ribbon strips just above the fuse portion of your design, criscrossing them in such a way that they create an even, full design. Pin the ribbon into place.
step
2
/ Use your machine (or a needle and thread if you prefer) to stitch the ribbon to your patch, making sure to stitch through all of your ribbon layers as you go. Center your completed patch on your tee, and pin it into place. Use your machine to stitch all the way around the outer edge of your patch to adhere it to your tee. (I stitched around mine twice for added interest.)
All finished!
Don't forget that the great Silhouette promos are all still available through tomorrow night! Be sure to enter POSITIVELY when you shop for 25% off all Silhouette products in the store, including the flocked heat transfer I used in this project!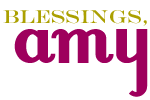 Having grown up in a home brimming with sewing notions and paintbrushes, Amy has a deep love for all things creative. On any given day, you'll find her knee-deep in her latest creative endeavor, with projects ranging from sewing and crafts to home decor and kid-friendly ideas. Amy believes that everyone, regardless of skill level or experience, possesses the ability to create something beautiful, and Positively Splendid was born of her passion for helping others harness their innate creative potential.