Sometimes I'm in the mood to make something out of the ordinary for dessert, but during our usual weeknight routine, I don't have a lot of extra time on my hands to do so. If you ever find yourself in the same boat, this dessert here might be just the ticket! I love rich chocolate eclairs, and this recipe is one that combines all of those delicious flavors in a quick-and-easy fashion. Be forewarned, though: if you want a serving for yourself, act quickly, because this is one dish that won't last long!
Layered Chocolate Eclair Dessert
1 6-ounce package vanilla instant pudding
3 cups milk
1 14-ounce can sweetened condensed milk
8 ounces cream cheese, softened
8 ounces Cool Whip, thawed
1 can store-bought chocolate frosting
Graham crackers
 In a large bowl (or, alternatively, an electric stand mixer fitted with a paddle attachment), cream together the sweetened condensed milk and the cream cheese. In a separate bowl, combine the pudding and milk; whisk well. Working quickly, before the pudding has a chance to set up, pour the pudding mixture into the bowl with the cream cheese mixture, and mix well to combine. Gently fold in the Cool Whip by hand.
Spray a 9×13-inch pan with non-stick spray. Place a single layer of graham crackers (you can leave the graham cracker "sheets" intact – no need to break them apart) on the bottom of the pan, and then spread a layer of half of the pudding mixture over the crackers. Add another graham cracker layer, and cover with the remaining pudding mixture before placing one final graham cracker layer on top. Place the pan in the refrigerator for a half hour or so that that everything has a bit of time to firm up.
Place your frosting in the microwave (make doubly sure you have removed all of the foil liner first!) and, working in 8- to 10-second increments, cook the frosting to soften it, stirring after each increment. (It took me three 8-second increments to get mine to the appropriate consistency.) Your goal is to make the frosting nice and pourable, but not to melt it completely. Now, pour your frosting over the top graham cracker layer, and use a metal spatula to carefully spread it over the top. Chill at least 2 hours before serving.
Enjoy!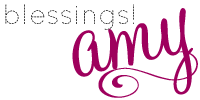 If You Liked This, You Might Also Be Interested In: