Painting with watercolor used to be something that intimidated me. Traditional watercolor paints can be really challenging for hobby painters to master, so I always shied away from using them. Until now! FolkArt has come out with some absolutely fantastic acrylic watercolor paints that are so easy and fun to use. Today, I'm sharing a beautiful floral monogram watercolor canvas I created using the FolkArt® Watercolor Acrylic Paint™ set, along with some tips for how to paint watercolor roses that turn out beautiful every time. Continue reading for all the details!
I've teamed up with Plaid to share today's post with you. All opinions are entirely my own. This post contains affiliate links.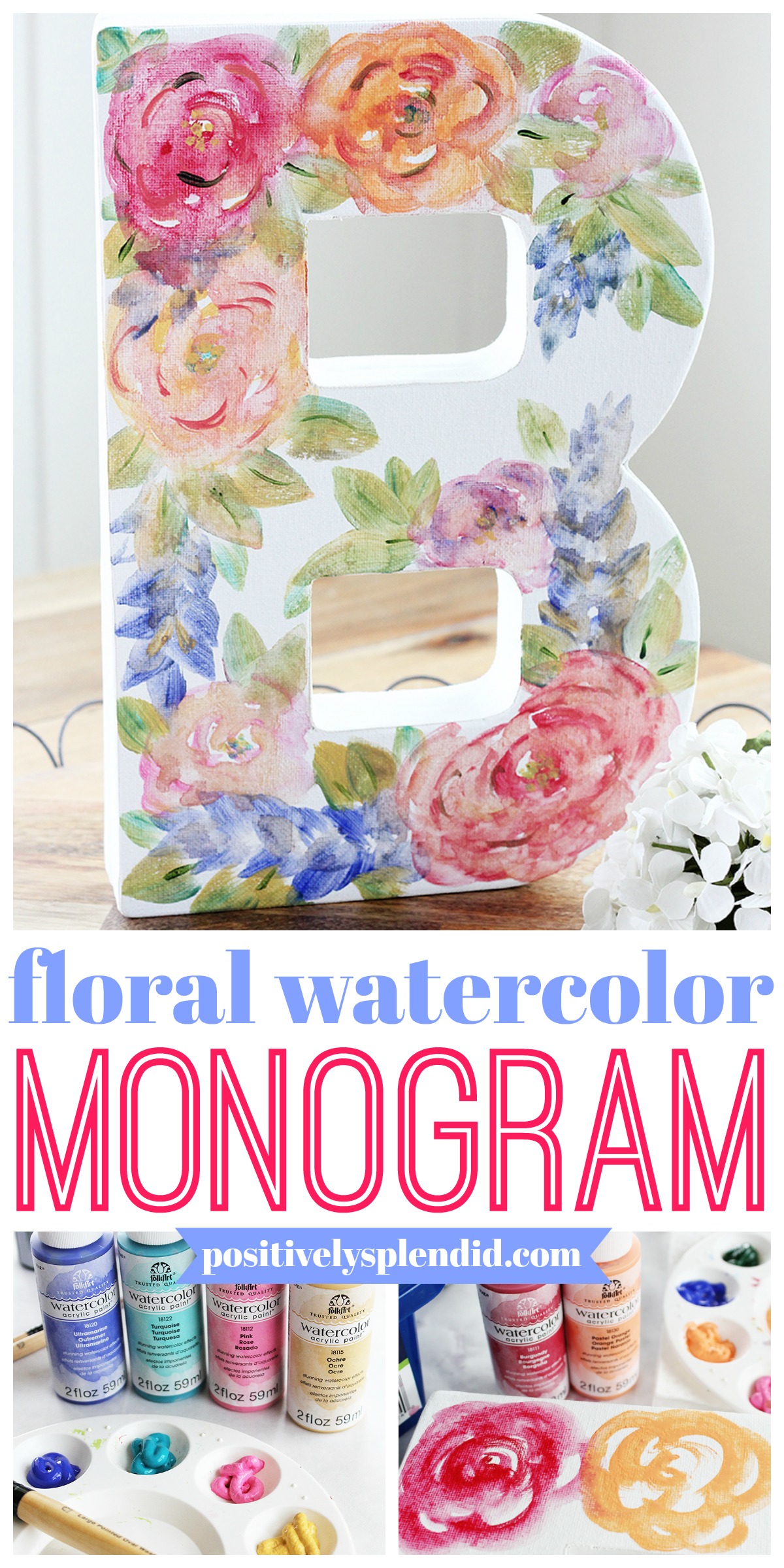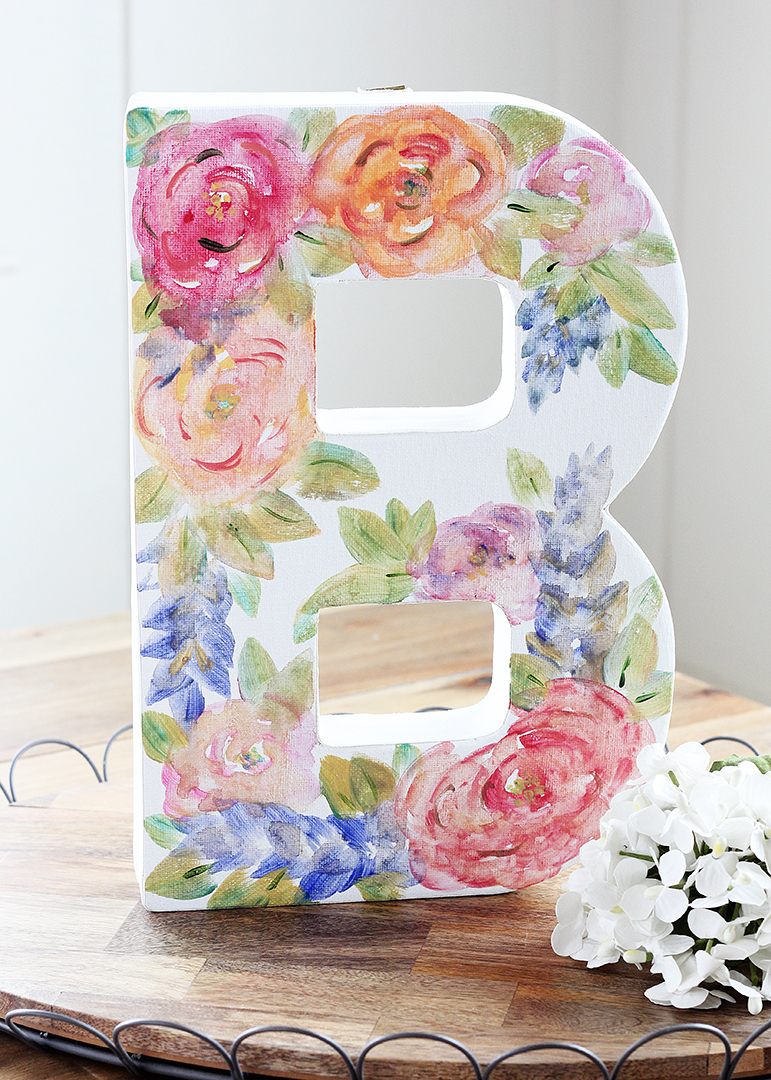 DIY Floral Monogram Watercolor Canvas Supplies
---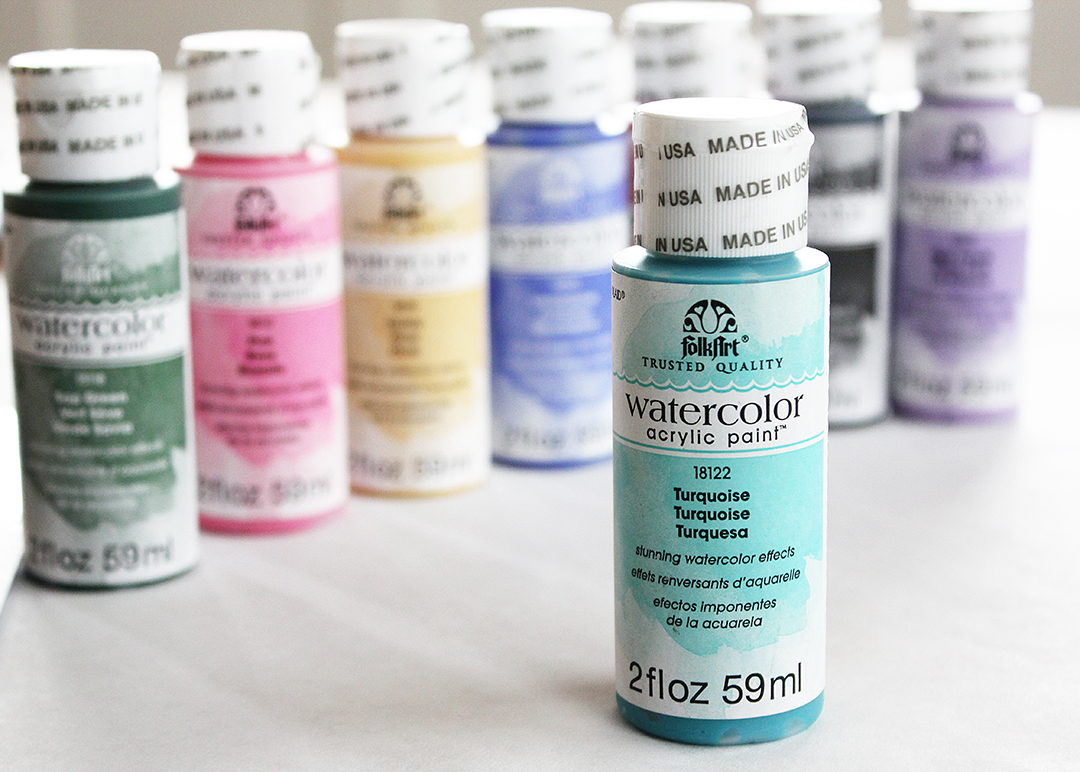 Cover your work surface with freezer paper. (I like using freezer paper, since the wax coating on the paper doesn't allow the water to seep through.) The FolkArt Watercolor Paints are so fun to work with, but the process can be a bit messy! Fill your water basin, and have plenty of paper towels handy before you get to work.
Before you start painting on the letter, it can be helpful to use a pencil to lightly trace out the basic shapes of the flowers and leaves you wish to add to guide you as you paint. Now, use the paint and the largest brush from the set to create your floral design onto the surface of the letter.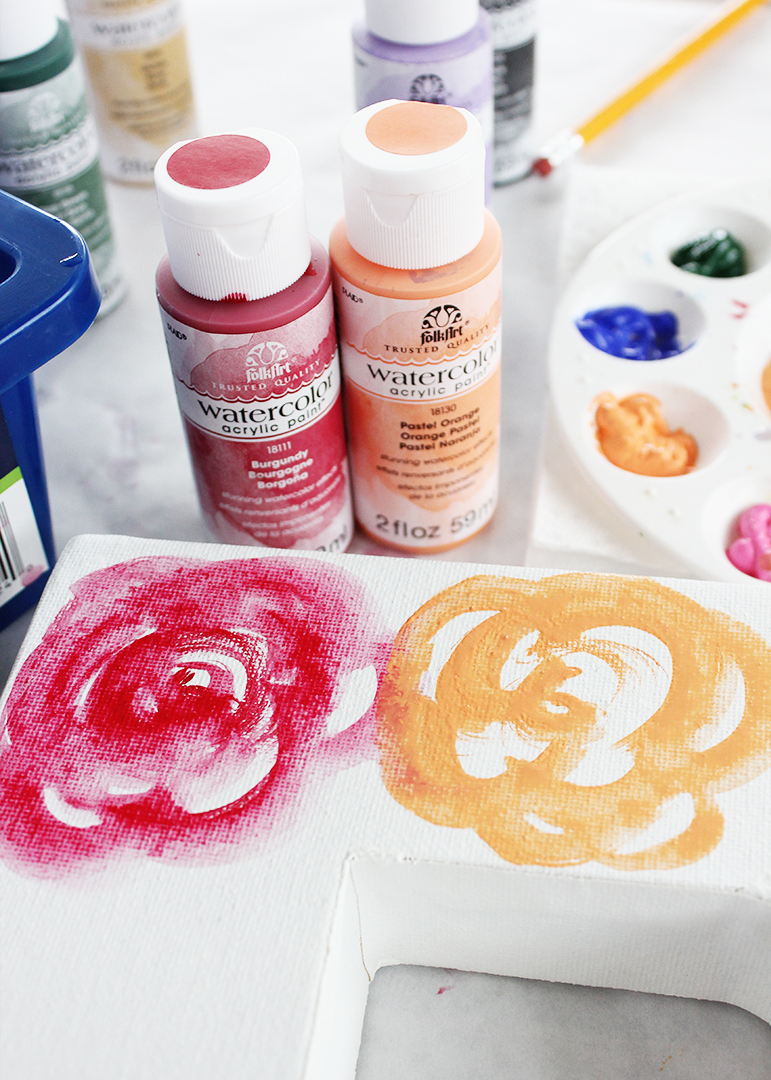 A combination of flowers will make this watercolor canvas project pop. I also opted to add some watercolor leaves to the blank spaces between the flowers using the oval watercolor brush to bring everything together. I love how bright and feminine this design is!
Tip: See the directions for my method for painting watercolor roses, hyacinths and leaves below!
What I love about the FolkArt Watercolor Acrylic Paint is that it can be used straight from the bottle (the gel texture of the paint is so fun to work with for adding accents and details), but it blends with water to a dreamy watercolor consistency. This formula can be used on fabric (it is even machine washable!), wood, paper, canvas, and even glazed ceramics. Unlike traditional watercolor, the paint dries permanent and won't re-wet, meaning you can achieve some amazing layered effects in projects. In a word, this stuff is amazing!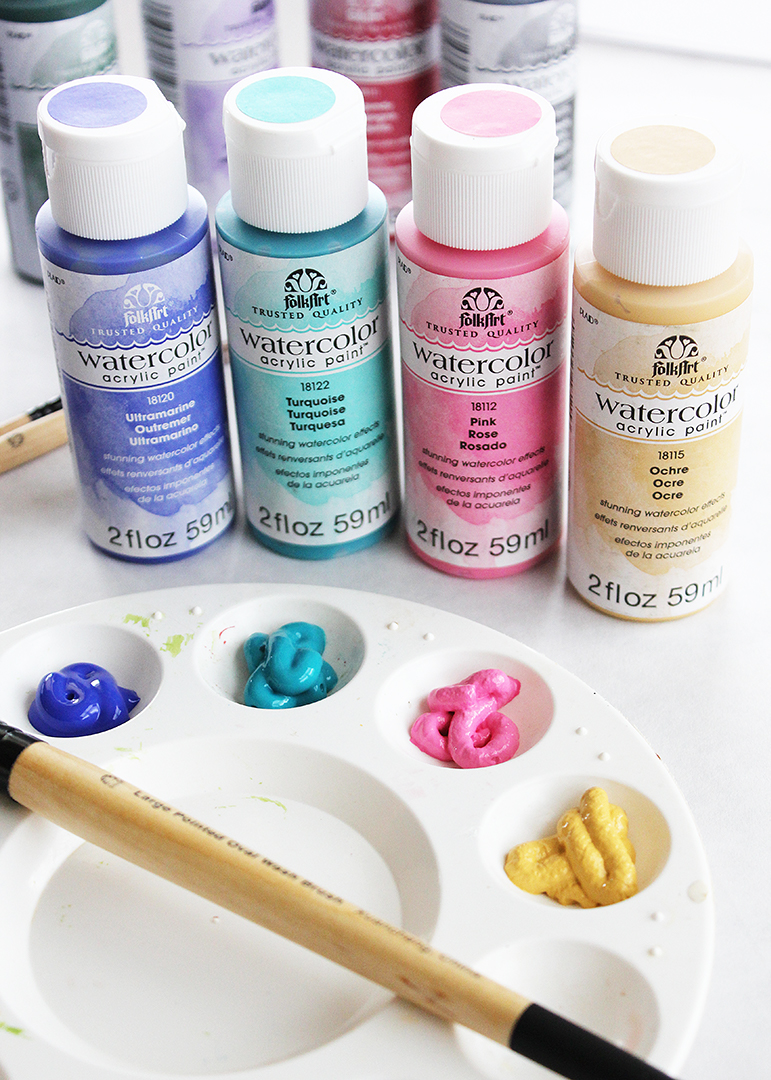 The soft bristles on each of the brushes from the FolkArt Watercolor Brush Set (the set contains one oval brush, one liner brush, and one round brush) are designed to hold just the right amount of water to work with the watercolor paints. There is also a Water Brush Set with two brushes that have a reservoir right in the brush to hold water to make things even easier if you prefer!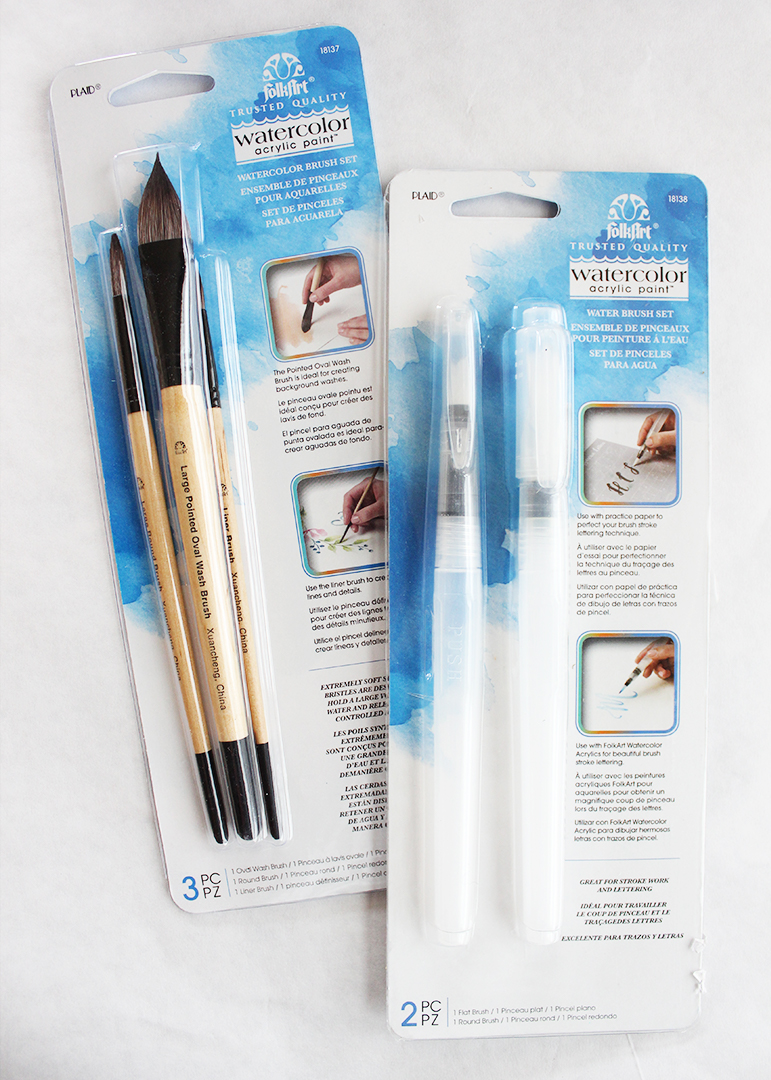 Although I haven't used it in this particular project, the FolkArt ® Watercolor Acrylic Paint™ Resist can be used to create masking designs with a permanent finish. The clear prevents watercolor paint from bleeding and works wonderfully on wood, paper, fabric, and with stencils.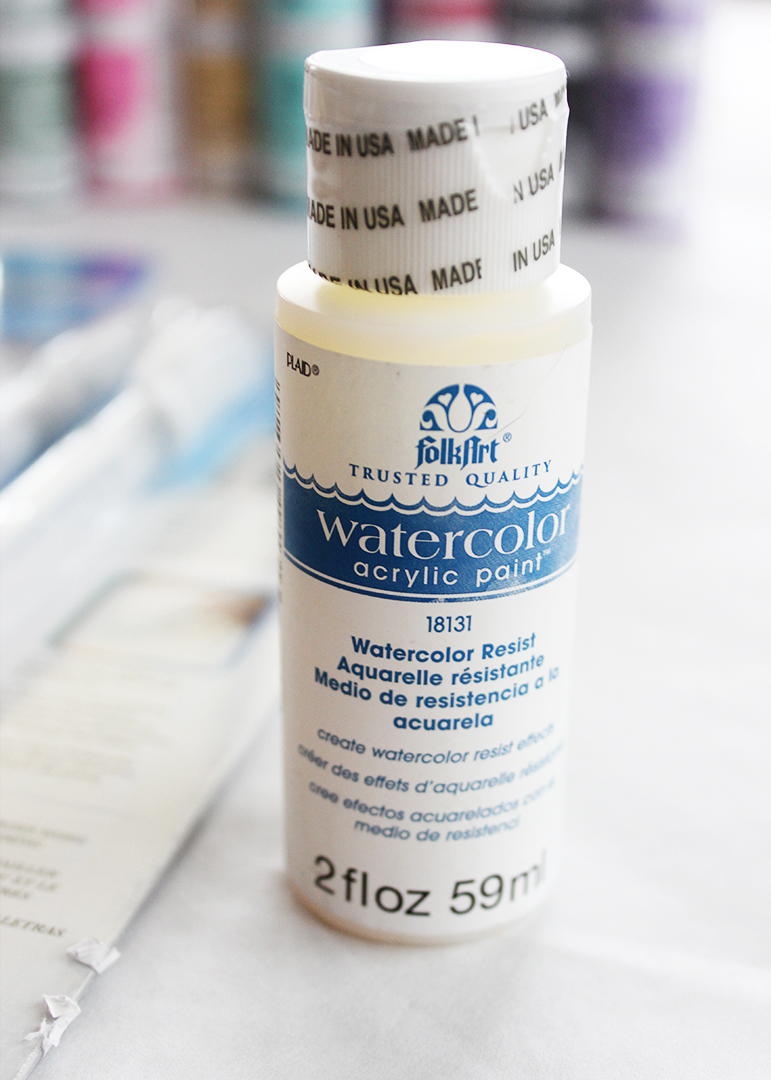 How to Paint Watercolor Roses and Hyancinths
---
Roses: Using the oval brush, draw a swirled flower center with the watercolor paint. (The Burgundy color from the paint set works great here.) Working from the center of the flower outward, begin adding overlapping curved lines in concentric circles to form the rose petals.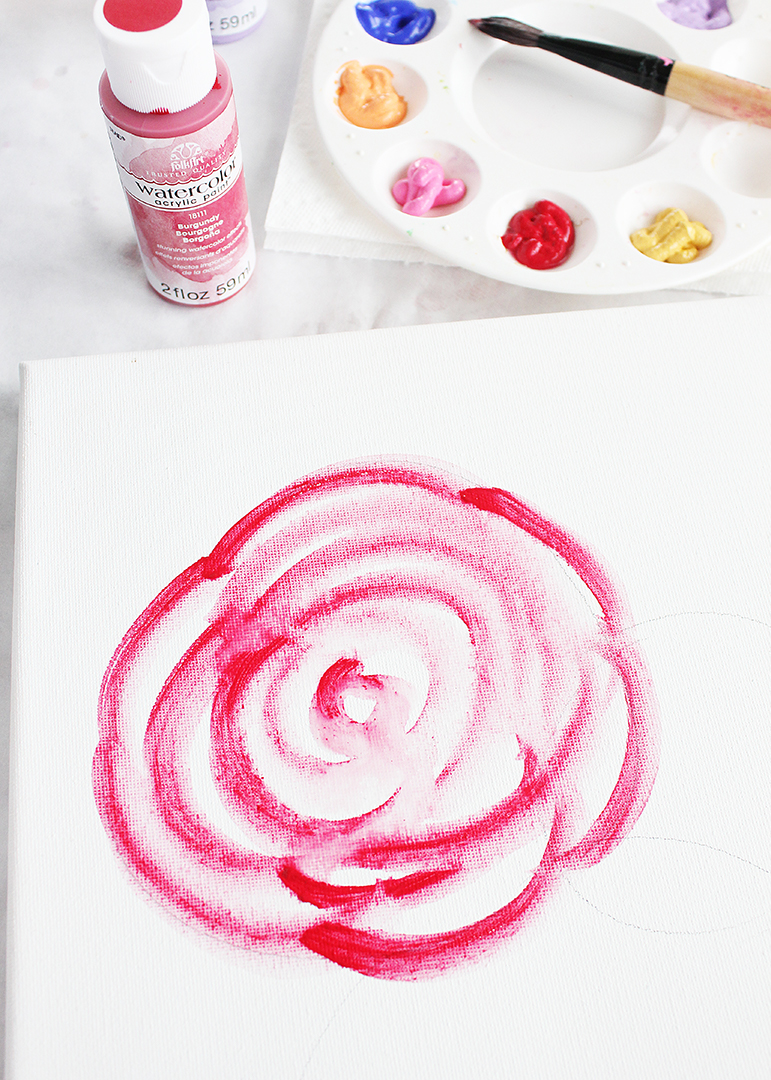 Using the same brush, fill in the space within the petals with a contrasting watercolor paint color. (The Pink paint color from the set is a great choice for this.) Blend the two different colors together with additional water to give your watercolor roses a nice watercolor effect.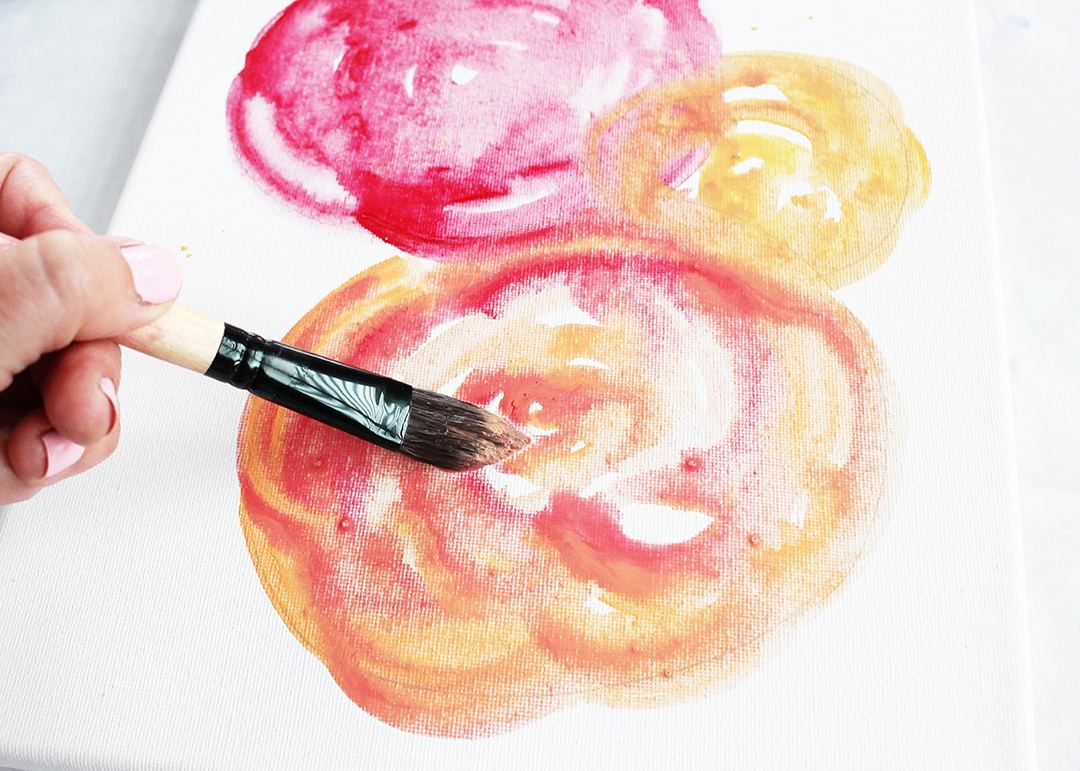 Hyacinths/Leaves: Dip the oval brush in water, and then blend a small amount of Ultramarine and Ochre paints together with the brush. Load the brush with the blended paint, and then set the pointed tip of the brush down onto the canvas before drawing the brush downward and away from the starting point to form a hyacinth petal. Repeat this process to form a stem of staggered petals, as seen below. This same process can be used to create leaves using a blend of the Turquoise and Ochre colors. Just apply more pressure with each brush stroke to make the leaves larger.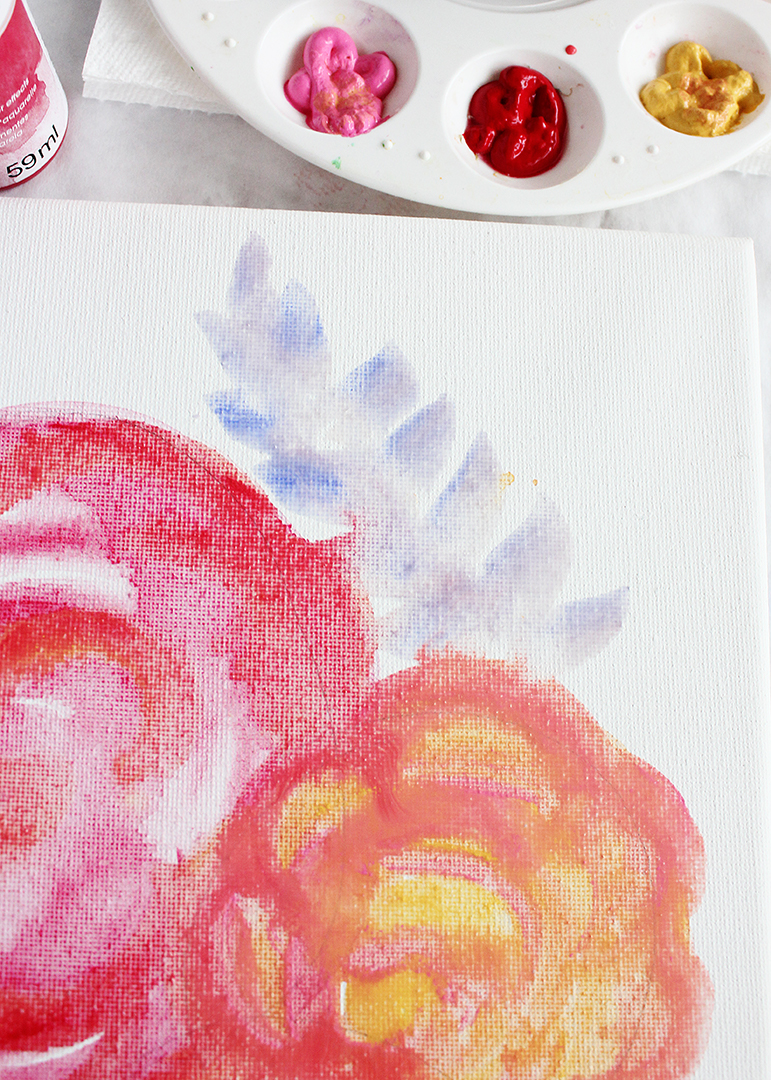 Pretty DIY watercolor flowers turn this simple canvas monogram into an absolute show-stopper. It truly is a work of art!
I think this watercolor canvas monogram would be so lovely as a DIY wedding decoration, or even in a nursery.
DON'T FORGET TO FOLLOW PLAID ON PINTEREST, FACEBOOK, INSTAGRAM AND YOUTUBE FOR PLENTY OF OTHER CREATIVE IDEAS TO KEEP YOU CRAFTING!
Having grown up in a home brimming with sewing notions and paintbrushes, Amy has a deep love for all things creative. On any given day, you'll find her knee-deep in her latest creative endeavor, with projects ranging from sewing and crafts to home decor and kid-friendly ideas. Amy believes that everyone, regardless of skill level or experience, possesses the ability to create something beautiful, and Positively Splendid was born of her passion for helping others harness their innate creative potential.