Good morning! For those of you new to this series, this post here details exactly what it's all about.
If you want to catch up on the other chapters, here are the quick links.
Chapter 1 – Mama Reita's Meatloaf
Chapter 2 – Amy's Lasagne
As I've continued to think about which story and recipe to share next, it has become evident to me that each subsequent chapter won't always be in chronological order. I am finding it so fun to share the things on my heart as they come to me, and this week's offering is one that came to mind as we were all strolling through our local farmers' market this past weekend, past a stand filled to the brim with luscious, juicy peaches.
Birthday Peach Cobbler


It was the summer of 1999, and I was turning 18. Matt and I had been dating for a year, and it is fair to say that trip around the sun had made us fairly inseparable. I remember that summer so well, how giddy I still was at the very thought of spending time with him. I somehow knew this was something special, even way back then.
But there was something looming ahead for us at that point, something we both wanted desperately to ignore: It was about time to head to college.
As in, different colleges.
In different states.
Gulp.
We were miserable thinking about it, so we had honestly made every effort not to. By that July, though, we knew my departure was only a couple of weeks away. I checked into my dorm at the University of Missouri the first week of August to dive headlong in the adventure that was sorority rush week, and Matt would be heading to Texas Tech that same week for his college of engineering orientation.
Suffice it to say, I didn't feel much like celebrating on that birthday. Regardless, my mom insisted we have a little party, with just my closest friends. I acquiesced, but insisted I didn't want a cake. Her compromise? Peach pie. I could live with that. 😉
Looking back on that party, if I had only known how it would all work out – had I been able to see that things would wind up exactly as they were meant to be and that Matt's life and mine were meant to remain inextricably intertwined – I could have fully enjoyed that evening. Reveled in it a bit more. Basked in the comfort and security of the company of my family and the friends with whom I had shared my childhood. Two weeks later, my car was filled to the brim with the majority of my earthly possessions, and my heart was brimming with hopes for a future yet unwritten and aspirations to make that time something special. But oh, the heartache. I can recall so vividly seeing from the rear-view mirror of my car Matt still standing there waving goodbye as I drove down the dirt road from my parents' house and headed off in the wee hours of that August morning. It honestly still makes my heart hurt a little to think of how hard that was on both of us.
Thankfully, our story didn't end at the edge of that little dirt road. By the grace of God, it continues to this day, as Matt and I do things like walk hand in hand through the farmers' market with our children in tow, basking in the joy that comprises these days when our family has become our most coveted blessing.
As we strolled past that little peach stand last weekend I knew I had to step up to buy a bucket. Peach pie would make the perfect ending to that perfect summer day.
And on that day, there would be nothing holding us back from truly relishing each and every bite.
Blowing out the candles at that birthday party…
About a week later, just before we both left for college. I will always love this picture.
Birthday Peach Cobbler
(adapted from Southern Living)
8 cups sliced fresh peaches
1 1/2 cups sugar
2 to 4 tablespoons all-purpose flour
1/4 teaspoon nutmeg
1/2 teaspoon cinnamon
1 teaspoon vanilla
1/3 cup butter
Pastry for double-crust pie
Combine first 5 ingredients in a microwave-safe bowl; set aside until syrup forms. Microwave peach mixture on high in 1 minute cycles, stirring after each cycle, about 4 minutes total. (Peaches should be just tender.) Add vanilla and butter, stirring until butter melts.
Roll half of pastry to 1/8-inch thickness on a lightly floured surface into a 9×13-inch rectangle. Spoon half of peach mixture into a greased 9×13-inch pan; top with pastry rectangle. Bake at 475˚ for 12 minutes or until lightly browned. Spoon remaining peaches over baked pastry.
Roll remaining pastry to 1/8-inch thickness, and cut into 1-inch strips; arrange in lattice design over peaches. Bake an additional 15-18 minutes, or until browned.
Thanks so much for reading!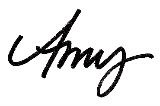 Linking with…

If you enjoyed this post, subscribe to Positively Splendid 
to receive updates, and join us on Facebook and Twitter!





Having grown up in a home brimming with sewing notions and paintbrushes, Amy has a deep love for all things creative. On any given day, you'll find her knee-deep in her latest creative endeavor, with projects ranging from sewing and crafts to home decor and kid-friendly ideas. Amy believes that everyone, regardless of skill level or experience, possesses the ability to create something beautiful, and Positively Splendid was born of her passion for helping others harness their innate creative potential.