I hope y'all don't mind this shameless little request for your vote. I was chosen over at Fireflies and Jellybeans as one of the top ten projects in this round of the Iron Crafter, and I would love be much obliged if you would head over and vote for my Paint Sample Mini-Album!
Click here
to go directly to the voting page. Thanks bunches!
***
Thank you
so very much for the positive feedback regarding this week's
Let's Learn and Make Something Together.
I have been delighted to hear that many of you have found it helpful, and I would truly love to hear your recommendations for how to make it something that will truly enrich your experience here. Be on the lookout in the next little bit for a survey of sorts I plan to put together for y'all to make suggestions for topics you'd like me to cover and ways you'd like to see the information presented. I can't wait to hear what you have to say!
***
Because snaps have been the word around here this week, I thought I'd wrap up today by sharing some links to some of my favorite sewing patterns that incorporate them.
I posted a link to the
Jackie Clark Baby Overalls Pattern
on Monday's post, but I thought it would be worth sharing it here again. This is a terrific, beginner-friendly pattern that is wonderful for both little boys and girls. It is often hard to find patterns for the little guys in our lives, so if you have a boy to sew for, you might consider adding this one to your collection. As I mentioned the other day, the pattern actually calls for using snap tape, but by modifying it just a bit, you can easily use the set snaps instead.
If you decide to modify the pattern in this way and you need any assistance, just let me know.
Below is another example of this pattern worked up. I made this little overall set for a dear friend who had a baby earlier this year. Are those ruffles so much fun?
If you're still in the mood to wrap up some warm-weather sewing for a baby girl in your life (let's face it: in the south we still have a LONG time until it's time to pack away our summer duds!), I highly recommend the
Sis Boom Baby Bubble.
When you see how cleverly this bubble works up, you'll be absolutely amazed! This pattern is available only in PDF form, which means you can download it now and start to work immediately. I love that! Perfect for advanced beginners.
I have actually yet to try out this pattern for myself, but when I made a recent trip to my local sewing store and saw it worked up, I fell in **love** with the
Oliver + S Sketchbook Shirt and Shorts Pattern.
It bears repeating that those of us who sew for boys often get the short end of the stick when it comes to the pattern industry. One company that continually produces great options for little guys, though, is Oliver + S. If you've never sewn with one of their patterns, you really must! I will admit that the hefty price tag for their patterns can be a bit daunting, but what you really must consider is that each and every pattern is so meticulously explained and organized that each one essentially doubles as a sewing lesson. Can't you just see this shirt done in red corduroy with some snazzy pearl snaps for Christmas? I can't wait to try it! (And the shorts look downright terrific, too, I might add!)
Do you have any favorite patterns that use snaps? Please share!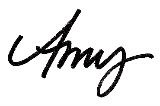 If you enjoyed this post, subscribe to Positively Splendid
to receive updates, and join us on Facebook and Twitter!





Having grown up in a home brimming with sewing notions and paintbrushes, Amy has a deep love for all things creative. On any given day, you'll find her knee-deep in her latest creative endeavor, with projects ranging from sewing and crafts to home decor and kid-friendly ideas. Amy believes that everyone, regardless of skill level or experience, possesses the ability to create something beautiful, and Positively Splendid was born of her passion for helping others harness their innate creative potential.