Wondering what this series is all about? Click here for a description of the series and Chapter 1, and click below for links to the subsequent installments.
Chapter 2
Chapter 3
***
I

am five years old. Maybe a bit more, maybe a smidgen less. I awake to the gentle cadence of the old clock in my grandparents' hallway, the sound of each chime enveloping me like a cozy old blanket: one chime, then two…until at last it stops with the seventh. My bare feet pad down the hallway as I make my way to the kitchen. Even at that tender age, my heart somehow embraced how sacred was my opportunity to capture a glimpse of Mammo and Pop's early morning routine during my visits to their house. Without fail, I would emerge into the light of the kitchen to find Pop, already dressed (having started his day 2 hours earlier – maybe more – with a trip to the farm or a chore around the house), sitting at the kitchen table with the television tuned into the Weather Channel, but with the volume muted so as not to disturb the grandkids as we slept. He would be drinking coffee and eating a morning snack (breakfast had been hours ago for Pop, since he had already likely put in what most would consider a half day's work by this hour), usually a piece of pound cake or his favorite treat of all:

a spicy bar.

Mammo would be there – always – but she wasn't sitting. She never was. She was planning, or preparing, or planning to prepare any number of things, from the breakfast we grandkids would eat presently to the game we would play together that afternoon. The kitchen was totally silent, with the two of them enveloped in the comfort and solidarity only years together can provide.
They were beautiful together.
Bennie and Peggy, my Pop and Mammo, were raised on tiny farms in the unforgiving high plains of eastern New Mexico. Their people were farmers, and as stewards of the land, they bore the brunt of the unyielding, windy fury of the Dust Bowl and the period of recovery thereafter. It is a singular trait that I would say characterizes just about all of the people from that part of the world, even today: devotion. And Mammo and Pop's love story is nothing if not a story of devotion, a chronicle of faith through joy and loss and everything in between.
So where does this story intersect the story I've been telling thus far, the one of Matt and me? Read on.
Mammo and Pop were schoolmates, and it didn't take long for their love to take flight. They married at 17; at 18, they returned to school to earn their diplomas, something they both felt was immensely important. They settled into a one-room house on family property to make their first home together. They welcomed one daughter (my mother), and then another 22 months later. They worked the land every day of their life. They raised cattle. They loved each other fiercely through times of plenty and times of want, just as they had vowed to do. 
Grandchildren entered the picture, and their love only multiplied with each birth. Four reminders of God's goodness: three girls, and then – at last! – a bouncing baby boy. Truly, my fondest memories of my childhood revolve around my visits to Mammo and Pop's house. We played dress-up. Mammo taught me to quilt. Pop and I would go out each spring morning in his pickup to find baby calves that had been born at his ranch, much like hunting Easter eggs. Life was wonderful. 
And then – one word.
Cancer.
I was only a child then, but the memories still overcome me when I allow them to. From her final days, I can recall the stillness of their bedroom, a hospital bed set up alongside the double bed they had shared throughout their years of marriage, because they couldn't bear to be apart. I remember the praying hands figurine on her nightstand. The gospel music on her radio. I remember the conversations I shared with her, and one in particular.
"Amy, there is no better man in the world than your Pop. When the time comes, seek someone out who will be the kind of husband and daddy he has been. Promise me."
Mammo passed not long after that, at the age of 63. She and Pop had been married for 46 years. They had a love more profound than any I've ever known or seen, and its legacy has imbued the very fibers that constitute Matt's and mine. As Matt and I have gone through this journey together and I've witnessed him nurturing our children and loving me in spite of my many imperfections, my heart is full at the thought that I did just as I had promised Mammo. By the grace of God, my life intersected with Matt's, and we can walk this road together. 
And along the way, the example of Mammo and Pop – and of all of the other beautiful love stories we've witnessed – can serve as guideposts for how to love meaningfully, through actions and not just words. For how to make this journey truly matter. 
***
This recipe is one of Pop's favorites, and one Mammo made sure was always on hand for him to enjoy with his morning coffee. They are also perfect as an afternoon snack.
Spicy Bars
1 cup sugar
1/2 cup shortening
2 eggs
1/2 cup buttermilk
1/2 cup molasses
3 cups flour
1 teaspoon baking soda
1 teaspoon cinnamon
1 teaspoon cloves
1/2 teaspoon nutmeg
1/2 teaspoon salt
1 cup raisins
Cream together sugar and shortening at medium speed with an electric mixture until well combined. Beat in eggs, one at a time. Beat in buttermilk and molasses. Combine flour and next five ingredients; add to your batter, beating first at a low speed to incorporate and then at medium to combine well, stopping to scrape down the sides of the bowl as necessary. Stir in raisins.
Bake at 350˚ for 22-24 minutes, or until golden. (Do not overbake, as these are intended to be a soft, cake-like bar.)
Have I told you lately how much I appreciate you being a part of this blog? Well, I do! 🙂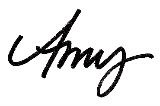 If you enjoyed this post, subscribe to Positively Splendid 
to receive updates, and join us on Facebook and Twitter!





Having grown up in a home brimming with sewing notions and paintbrushes, Amy has a deep love for all things creative. On any given day, you'll find her knee-deep in her latest creative endeavor, with projects ranging from sewing and crafts to home decor and kid-friendly ideas. Amy believes that everyone, regardless of skill level or experience, possesses the ability to create something beautiful, and Positively Splendid was born of her passion for helping others harness their innate creative potential.