WINNERS ANNOUNCED – GIVEAWAY CLOSED
Congratulations to…
5 – Desi @ Wee Share
13 – Camilla
3 – Country Mouse
46- Rischel
23 – lollimom/flairshare
***
Thank you to LUNA Protein for providing me a LUNA Protein sample pack to review. The opinions I've expressed here are solely my own and represent my honest viewpoint.
***
For the last two weeks, something remarkable has been happening at my house each Tuesday and Thursday.
After my son heads to kindergarten, and my girls have been dropped off at mothers' day out for the day, I have found myself in the glorious position of being on my own for a few hours! No diapers to change. Or snacks to make. Or arguments to referee. Bliss!
So what have I done with myself on these days to myself? Here's a hint:
Baby Cuatro will be making his/her grand entrance in just a matter of weeks, so every. single. moment. I've had has been spent working on the nursery. This week's project has been the bedding, and it has been quite the undertaking! This morning, I actually looked up from my sewing machine and realized I had overlooked something crucial in my solitary glee:
I had forgotten to eat. And I was hungry, folks!
I was recently given the opportunity to try out some LUNA Protein bars, a perfect in-a-crunch or on-the-go snack option for busy moms coping with the hustle and bustle of caring for little ones (or for those like myself striving to maximize to the fullest the moments we have to ourselves!). Created just for women, the bars are packed with goodness:
Gluten Free
12g of protein, 3g of fiber
High in Calcium and Folic Acid
Good Source of Iron and Vitamin D
I have absolutely loved having these bars at my disposal this week. Even when I am my busiest, I know I can grab a LUNA Protein bar for a nutritious, satisfying snack that doesn't necessitate any fussy prep work on my part. And you know the best part?

These bars are absolutely delicious!

My personal favorites have been the Cookie Dough and Chocolate Peanut Butter flavors, but each and every variety I've tried has been super tasty. 
So instead of having to abbreviate my sewing frenzy yesterday, I satisfied my hunger with one of these bars. I also tucked one in my purse before my son's soccer practice earlier this week, and I was so glad to have it on hand!
So, do you want in on a little secret? 
FIVE (!!) lucky Positively Splendid readers are going to win their very own LUNA Prize Pack, which each will include a sample pack of LUNA Protein as well as a bonus treat from LUNA!
Let's get right to how to get yourself entered to win, shall we?
Primary Entry (Mandatory)
Leave a comment telling me why you'd like to win.
Additional Entries
Tweet, blog or post on Facebook about this giveaway. You can copy and paste the tweet below to make things super simple:
#Win a delicious LUNA Protein prize pack with busy moms in mind at Positively Splendid! https://tinyurl.com/3cf56fb #cleverLUNA @splendidamy
Giveaway will end Thursday, September 1 at 11:59 p.m. CDT. The five winners will be announced on the blog on Friday, September 2. Contest open to US residents only. You must leave a separate comment for each entry in order to maximize your chances to win. If you enjoy Positively Splendid from a reader or via email subscription and you wish to enter, please visit the blog directly to leave your comment on this post.
Pretty please (with a cherry on top): If your email is not linked to your Google account, leave your email address along with your comment so I can contact you should you be chosen the winner. Thank you!
Good luck! And happy Friday!!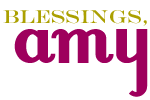 Having grown up in a home brimming with sewing notions and paintbrushes, Amy has a deep love for all things creative. On any given day, you'll find her knee-deep in her latest creative endeavor, with projects ranging from sewing and crafts to home decor and kid-friendly ideas. Amy believes that everyone, regardless of skill level or experience, possesses the ability to create something beautiful, and Positively Splendid was born of her passion for helping others harness their innate creative potential.