via
I have a confession to make: I am a serious packrat. As in, a certifiable, card-carrying packrat.
Mr. Splendid is undoubtedly nodding his head 
emphatically 
YES as he reads this.
When I was small, my mom would give me a box of fancy chocolates each year for Valentine's Day. Four little handcrafted, edible works of art that must have tasted absolutely divine.
I honestly don't remember, because I scarcely ate a bite of any of them.
Fast-forward from the mid-eighties to four years ago, when my parents were moving out of my childhood home. Mom called me in a tizzy, as she had just spent an entire afternoon cleaning out things from my old room. 
"Amy, why are there seven boxes of petrified chocolate here?" she wanted to know. 
My explanation? In my young mind, I truly feared that if I ever ate all of those chocolates, one day in the future I would find myself wanting a chocolate, but I wouldn't have any left. And where would I be then?
If only I still had that kind of willpower when it comes to chocolate!
Nowadays, my desire to save has nothing to do with chocolate. It has to do with my children's stuff. 
Teensy baby clothes.
Papers from school.
Locks of hair.
Lost teeth. (Yes, teeth.)
My son lost one of his top middle teeth last night, and I have to admit that I have shed more than a few tears over it. It has nothing to do with his snaggletoothed appearance, which is genuinely adorable. The fact is, I am struggling with the fact that this is just one more reminder that time marches on. He is almost entirely a boy now, shedding the very last vestiges of babyhood, little by little, day by day. I still remember so vividly comforting and rocking him when that little tooth first made its painful appearance some 6 years ago. I can recall shedding tears then, too, at the fact that those pearly whites meant the end of the gummy-faced infant smiles I so earnestly adored. 
Change, when it comes to children, is nothing if not bittersweet. It seems as parents we're always marking milestones, emotionally dedicating ourselves to commit each of them to memory. The mama that I am can't bear the thought of getting rid of the last few tiny newborn diapers. The special toys. And – yes – even the lost teeth. 
After the Tooth Fairy made her appearance last night, she was kind enough to give me the tooth to dispose of as I so choose. And, instead of throwing it out, I tucked it away in the box alongside the four other little teeth Jack has lost so far. 
Which begs the question: What compels me to stockpile things like I do?
After some reflection, I have come to one conclusion: I do this because, deep down,

I often battle a fear that what is behind me is better than what lies ahead.

Uncertainty of the things to come causes me to cling to tangible pieces of the past.
Can you relate?
I firmly believe there is nothing wrong with preserving boxes full mementos from beautiful times gone by. Life is full of moments that deserve to be documented with keepsakes and souvenirs that connect the people we are today with the ones we were in days gone by.
But to strive to cling to those things out of love – not fear –
that
is the key.
So. Back to the teeth. I can almost hear the voice of a teenaged Jack, stumbling upon that little white box one of these days. "Ugh – Mom! Gross! Why did you save these?"
On that day I want to have a much different explanation to offer than the one I gave my mother after she found my stockpile of uneaten Valentine candy. My reply?
Because I love you, sweet boy. 
All the way to the moon and back.
 "For I know the plans I have for you," declares the Lord, "plans to prosper you and not to harm you, plans to give you hope and a future."
Jeremiah 29:11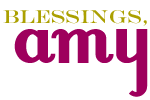 Having grown up in a home brimming with sewing notions and paintbrushes, Amy has a deep love for all things creative. On any given day, you'll find her knee-deep in her latest creative endeavor, with projects ranging from sewing and crafts to home decor and kid-friendly ideas. Amy believes that everyone, regardless of skill level or experience, possesses the ability to create something beautiful, and Positively Splendid was born of her passion for helping others harness their innate creative potential.