I just love it when I am wandering through the aisles at Jo-Ann and I come across a crafting supply I've never seen before. That happened a few months ago when I stumbled upon this package:

This stuff is called Rigid Wrap, and it is a plaster-coated cloth activated with warm water that helps you create your own plaster projects quickly and easily. Since I had a 40% coupon in my purse, I immediately popped the package into my buggy, without really having in mind a particular project to make with it. Fast forward to last week, as I was putting together my Easter vignette. I was looking for a way to make cheap plastic eggs look a bit less – ahem – cheap so that I could use them as ornaments to hang on my tree when I remembered the package of Rigid Wrap sitting in my craft closet. That was it! 

This project is incredibly easy, but the end result is anything but ordinary! Word to the wise, though: this is no tidy endeavor. I highly recommend covering your entire work surface before you begin with something like freezer or Kraft paper to make for easy cleanup later on.
In addition to small egg ornaments for my tree, I also made two oversized eggs to coordinate with the display using the same basic technique. Let me show you how I did it!
For this project, you will need…
Small plastic Easter eggs
Twine or ribbon
Embroidery needle
Rigid Wrap
Scissors
Ice pick, or other very sharp object (optional)
Fine-grit sandpaper
Paper towels
Acrylic paint
Circle foam pouncers (I used these from Martha Stewart) or sponges cut into circle shapes
Optional: Clear acrylic spray
Most plastic eggs have two holes at the center of the top of the egg. If yours happen not to,
very carefully
use your ice pick to poke two holes through the top of each of your eggs to run your twine or ribbon through. (If you are not planning to hang your eggs as ornaments, you can skip this step.)
Cut a strand of twine that is about 6 inches long, and thread it through your embroidery needle. Use the needle to loop the twine through the holes, as shown.
You might find that if your eggs came with ready-made holes, you will need to widen them a bit with either the sharp point of your scissors or another sharp object in order to be able to pass your twine through the openings. 



Tie the loose ends of your twine into a knot so that it is concealed on the inside of your egg. You now have a loop for hanging your egg ornaments!
Before applying the plaster to your eggs, make sure they are each snapped very securely shut. Now, use your scissors to cut small triangles out of your Rigid Wrap.
It is important that your pieces be triangles so that they will lie flat against your eggs.
Fill a medium-sized bowl about halfway full with warm water. Working with one triangle at a time, dip the Rigid Wrap piece into the bowl of water, using your fingers to rub and activate the plaster on the piece. Allow as much of the water to drip off the Rigid Wrap piece as possible before placing the piece on your egg, smoothing the surface of the piece so that it lies flat against the surface of the egg. You will find as you smooth the Rigid Wrap, the plaster coating will become creamier, creating a smooth surface.
Continue in this way, layering more Rigid Wrap pieces on your egg, overlapping the edges of each piece as you work. You will need to apply 1-2 layers per egg. Allow each egg to dry completely, which, depending on your humidity level, could be anywhere from a few hours to overnight.
When your eggs are dry, lightly sand each one with fine-grit sandpaper to smooth out the surface. Sanding too vigorously will break your plaster, so tread carefully here! Wipe your eggs clean with a slightly damp paper towel. 
Now, use your foam pouncers (or alternatively, circle stamps you created from kitchen sponges) to apply acrylic paint to your eggs in a polka dot pattern.
As you work, you can use a small brush to fill in your polka dots, if desired. I liked the more unpolished look of some of the white of the plaster showing through the each of the dots, but that is completely up to personal preference.
Allow the paint to dry completely before spraying them with a light coat of your acrylic spray, if desired. I actually skipped that step here, since I was going for a more "rustic" look for my eggs.
Yay! Your ornaments are complete!
As I said before, the basic technique I used for the oversized eggs was identical to the method I used for the egg ornaments. For these eggs, use two of the
giant plastic Easter eggs
you can purchase in the Easter section at Hobby Lobby as molds. (I opted to use the eggs as molds, and not just to leave them in the center of the eggs as I did with the ornaments, so that I would be able to use them for another purpose later on. They aren't cheap!) Spray the outside of the top and bottom portion of each egg lightly with non-stick cooking spray before applying your Rigid Wrap pieces. (Be sure your top and bottom pieces are separated before applying your plaster so that you can remove the egg mold later on.)
Once the plaster is dry, carefully slip the egg molds out from the center of each half. Note: In order to do this, it might be necessary to make a small snip at the raw edge of your plaster with your scissors to loosen the plaster a bit from your egg. And don't worry: your plastic eggs will clean up with a bit of soap and water.


Now, fit each egg half together, so that you have one large egg shape, and use additional Rigid Wrap pieces to secure the two pieces together, as shown.
Well, hello somewhat creepy baby doll head hovering in the background. 😉
Once your eggs are completely dry, finish them using the same sanding and painting method detailed above.
Aren't these little guys adorable? 
I think they really make this year's Easter vignette special, and their polka-dot cheeriness makes me happy every time I see them!
Did you enjoy this project? I'd love for you to add it to Pinterest! Do so easily by clicking the link below.
Pin It
I'll be sharing the tute for the framed dimensional cross project for my vignette tomorrow, so stay tuned!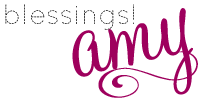 Having grown up in a home brimming with sewing notions and paintbrushes, Amy has a deep love for all things creative. On any given day, you'll find her knee-deep in her latest creative endeavor, with projects ranging from sewing and crafts to home decor and kid-friendly ideas. Amy believes that everyone, regardless of skill level or experience, possesses the ability to create something beautiful, and Positively Splendid was born of her passion for helping others harness their innate creative potential.