I

love a quick, easy and functional gift idea. Today's project is all that! Dry-erase organizers like this one are a terrific gift to make for sisters, moms, grandmas and teachers alike, and with an itty-bitty price tag and a minimal investment of time, you can whittle down your gift list considerably by making a few of these beauties!
All set? Let's get started!
(The board pictured here is one I made for my mom for Mothers' Day earlier this year, and I didn't take any pictures of it as a work in progress. I am very sorry for the lack of a photo step-by-step with this tutorial!)
For this project, you will need…
(1) 10×13-inch frame (I purchased mine at Wally World for $5)
Scrapbooking papers in two patterns
Cardstock: one color that coordinates with your patterned paper, and white
Scrapbooking adhesive (I prefer this adhesive roller from Tombow)
Paper trimmer
Letter stickers
Stickers, rub-ons and other embellishments
step

1

Trim your papers and cardstock according to the following dimensions:
From your first patterned paper: (4) strips cut to 1.25 x 11.75 inches
From your second patterned paper: (3) strips cut to 1.25 x 11.75 inches
From your colored cardstock: (1) strip cut to 1.25 x 11.75 inches and (1) strip cut to 1.25 x 10 inches
From your white cardstock: (7) 1-inch squares
step

2 Remove the cardboard backing from your frame. You will affix all of your pieces directly to this piece. Take your 1.25 x 10-inch strip of colored cardstock, and adhere it vertically along the left edge of your cardboard piece, so that the lower corners are perfectly aligned. Now, take your remaining colored cardstock strip and adhere it horizontally along the top edge, butting the edge of this piece just against the right-most edge of your first piece. (The entire left and top edges of your cardboard base piece should be covered now with your colored cardstock.)
step

3 Starting with a strip of your first patterned paper, adhere this piece horizontally so its left (short) edge butts directly against the first cardstock piece you adhered in step one and its top (long) edge is directly against the long edge of the second cardstock piece. Now, take a strip of your second patterned paper and adhere it in a similar fashion. Continue adhering your strips in this manner, alternating between your different patterns, taking care to ensure that the edges of each subsequent piece touch, but don't overlap. You shouldn't be able to see any of the cardboard backing between your strips.
step

4 Now, adhere your white cardstock squares within the boundaries of the column created by your left-most piece of cardstock, making sure each square corresponds to a different patterned paper row. Place letter stickers on each of the squares to represent the days of the week: S, M, T, W, T, F, S.
step

5 If creating a menu/to-do board as I have done here, place those letters in your top cardstock row. (You can modify the wording of this board to suit the needs of your recipient.) Now, finish your board by embellishing as desired with additional stickers, rub-ons and other flat scrapbooking embellishments.
step

6 Now, slip your finished work into your frame (making sure the glass front is still in the frame when you do so). The glass makes this board 100% compatible for use with dry-erase markers, so your board is now ready to fill with your plans week after week!
Helpful Hints and Tips
If giving this as a gift, be sure to include a dry-erase marker with your board. Or, if you would prefer, chalk markers like these are marvelous, and they are far less messy! 
For this project, I highly recommend American Crafts Foam and Vinyl Thickers. I love the dimension they add, even when they are behind the glass. 
As always, I will be happy to answer any additional questions you might have!
***
Who can believe Thanksgiving is one week from today? Whoa!!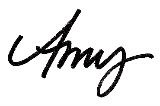 Linking this to…

If you enjoyed this post, subscribe to Positively Splendid 
to receive updates, and join us on Facebook and Twitter!





Having grown up in a home brimming with sewing notions and paintbrushes, Amy has a deep love for all things creative. On any given day, you'll find her knee-deep in her latest creative endeavor, with projects ranging from sewing and crafts to home decor and kid-friendly ideas. Amy believes that everyone, regardless of skill level or experience, possesses the ability to create something beautiful, and Positively Splendid was born of her passion for helping others harness their innate creative potential.