A

s a blogger, I have come to truly treasure your feedback. I covet all of the lovely comments you leave, and I love to take time to pore over each and every one. I also love the opportunity to respond to the questions you have regarding my posts and projects. Stef posted this question yesterday on my Patriotic Outdoor Pillow post, and instead of emailing her to answer her directly, I think I'm going to share my insight here in case some of y'all can benefit from it, too. Sound good? 🙂
Stef wrote…
"Wait – what? You totally made those "from scratch." What foresight, what dedication!! And what's this SVG thing you're talking about??? Because if there's some hook-up for my Cricut that allows me to cut things out other than those on the cartridges, well, I'm in DEEP trouble. Also, Amy, I'm totally lame, but could you please tell me what freezer paper is? Is that wax paper or something different? Do you find it at the grocery store? Is it labeled "freezer paper?" I probably look like an idiot, but I keep seeing these freezer paper stenciling things and I just really don't know what freezer paper is. :)"
First, the SVG question. Stef, girl, you are indeed in deep trouble. 🙂 There is an amazing program called Sure Cuts A Lot that allows you to cut just about anything under the sun with your Cricut. Instead of having to invest in pricey cartridges, SCAL gives you the ability to cut out any True Type font (there are thousands available for free online). In addition to that, it allows you to cut shapes in a format called scalable vector graphics, or SVG. There is a free program called Inkscape available for download on the web that enables you to take literally any image and turn it into this format. You can then import that file into your SCAL software and cut it out with your Cricut. Incredible, right? I created this in-depth post in the spring detailing how exactly to go about creating these SVG files with the Inkscape software. Once you see how easy it is, there is no turning back!
The best part of all of this, though, is that the SCAL software is extremely reasonably priced, with the investment less than what you would typically spend on a single cartridge. I couldn't live without it!
Now, freezer paper. Stef, you aren't lame at all! Freezer paper is a thick paper (mine is Reynolds brand, and I'm pretty sure they're the only folks who still make it) that is plain on one side, but has a shiny, waxy coating on the other. (You can click

here

to see the product packaging on Amazon). It has fallen out of favor for its original purpose of wrapping things to freeze since zip-top bags have become so prolific, but when it comes to crafting, this stuff is incredible! You can use it for stenciling designs onto fabric. You can cover your work area with it when you are working with something particularly messy (which is great when you are doing kids' crafts!). You can iron it onto the back of plain-Jane fabric, and with the stability it provides, you can trim that fabric piece down to 8.5×11″ and run it through your inkjet printer. I used that technique to print the silhouettes and photos onto pieces of canvas for

this brag book

I made for Valentine's Day.
What I had never considered until doing my recent pillow project, though, was using my Cricut to cut out designs from freezer paper to then use as stencils on my fabric crafts. Can you imagine the possibilities? Think of all of the darling clothing and home decor items that could result from being to precisely cut detailed stencils with the touch of a button. The very idea makes my heart go pitter pat. 🙂
So, where do you find freezer paper? I purchased mine at Walmart. In my store, it is located right next to the parchment and wax papers (which, by the way, are fantastic products in their own right!).
I hope this answers your questions, Stef! I really hope y'all will continue to approach me with your questions, be they related to crafting, sewing, cooking…you name it. I will try my best to help out in any way that I can!
Happy Hump Day!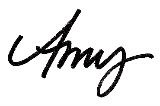 If you enjoyed this post, subscribe to Positively Splendid 
to receive updates, and join us on Facebook and Twitter!





Having grown up in a home brimming with sewing notions and paintbrushes, Amy has a deep love for all things creative. On any given day, you'll find her knee-deep in her latest creative endeavor, with projects ranging from sewing and crafts to home decor and kid-friendly ideas. Amy believes that everyone, regardless of skill level or experience, possesses the ability to create something beautiful, and Positively Splendid was born of her passion for helping others harness their innate creative potential.