When looking back on what a tremendous month June was here at Positively Splendid, I am still on cloud nine! I was honored – truly – to have my work featured on sites I have been admiring for ages. What a thrill to know that the things I create are inspiring y'all to tackle your own creative endeavors! That's exactly what this is all about.
Here's a look back on a few of last month's projects… 
Y'all would be remiss not to check out each and every one of these sites. Each is absolutely brimming with marvelous ideas and inspiration!
So what's in store for July? 
And a few other projects I have dancing around in my head at the moment. 🙂
There is lots of fun ahead, so I'll hope you stop in often!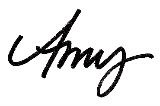 If you enjoyed this post, subscribe to Positively Splendid 
to receive updates, and join us on Facebook and Twitter!