When I first happened upon Lindsay's blog through one of the Friday blog hops a couple of months back, it was a true case of love at first sight. Her place is a joy to behold, with a bright color scheme and an inviting feel that epitomizes vintage charm with a modern twist!
I hope you'll take some time today to head over to The Cottage Home to peruse the rest of Lindsay's fabulous creations!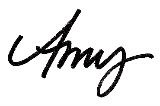 If you enjoyed this post, subscribe to Positively Splendid 
to receive updates, and join us on Facebook and Twitter!