I
am a thrifty kind of girl. I mull over purchases for eons before I finally pull the trigger. I reuse foil. I do crazy things like making my own laundry soap. (I apparently inherited this from my mother, who my grandma loves to declare is capable of stretching a dime into a dollar. 😉 My penchant for thriftiness doesn't stop with my crafting projects. I love to take an everyday object that would otherwise be discarded and turn it into something beautiful.
The project I have to share with y'all today is a perfect example of thinking outside the box when it comes to home décor. I have been wanting some bright napkin rings to liven up my kitchen table for some time. After seeing
this post
by
Tammy at Not Just Paper and Glue
, I knew I wanted to try my hand at creating some Coke can flowers of my own. (Working with the sheet metal for my
Beguiling Blossoms
was tons of fun, but I was happy to tackle a metal flower project that wasn't quite as treacherous! 🙂 The entire framework of these little beauties – every petal, and even the napkin ring itself – is comprised of empty Coke cans. Interested in making a few of your own? Let's get started!
A few empty Coke cans, rinsed clean and dried
Utility knife
Scissors (a spare set – promise me you won't pull out your sewing shears for this!)
Sharpie
¼" corner rounder
Hot glue gun
Spray paint
Spray adhesive
Burlap in assorted colors
Assorted scrap fabric
Assorted buttons and/or beads
To start, cut out all of your pieces (see photos below detailing how to deconstruct your cans and cut out your metal pieces) using the following dimensions. Hint: I found it particularly helpful to cut out templates in the various sizes from card stock so I could trace them onto my metal and fabric to make quick work of cutting out lots of pieces, but you could most certainly measure things out as you go if you prefer.
For each ring, you will need the following pieces:
From deconstructed cans:
4 large petals – 1″ x 2-1/4″
2 small petals – 3/4″ x 1-1/2″
1 napkin ring piece – 1″ x 5″
1 joining piece – 1/2″ x 2″
From scrap fabric:
1 piece to cover napkin ring -1-3/4″ x 5-3/4″
From burlap:
(1) 2 1/2-inch circle
(1) 1-inch circle
(1) 3/4-inch circle
Additional helpful hints and ideas:
Because these flowers are made of aluminum, they float. Add these to a fish bowl filled with water along with some floating candles for a truly show-stopping centerpiece!
Before spray painting, make doubly sure all of the stray threads from your hot glue are removed from your flowers to save you the nuisance of having to deal with them later on.
Try experimenting with different fabric combinations for the flower centers to achieve an infinite number of different looks!
As always, when dealing with craft projects that involve materials that could be hazardous to small children, take great care to clean up thoroughly as you go to keep little ones safe!
I apologize for things having been so quiet around here for the last couple of days. Blogger has been quite petulant, but I am glad to report things appear to be back up and running now!
Have a terrific week!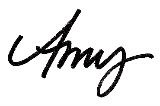 Please take a moment to visit these lovely places where I'll be sharing this project!
It's So Very Cheri
The DIY Showoff
Making the World Cuter
The Girl Creative
Sumo's Sweet Stuff
Today's Creative Blog
Tip Junkie
Sugar Bee – Craft Edition
Tatertots and Jello
Blue Cricket Design
Someday Crafts
Skip to My Lou
The CSI Project

If you enjoyed this post, subscribe to Positively Splendid 
to receive updates, and join us on Facebook and Twitter!





Having grown up in a home brimming with sewing notions and paintbrushes, Amy has a deep love for all things creative. On any given day, you'll find her knee-deep in her latest creative endeavor, with projects ranging from sewing and crafts to home decor and kid-friendly ideas. Amy believes that everyone, regardless of skill level or experience, possesses the ability to create something beautiful, and Positively Splendid was born of her passion for helping others harness their innate creative potential.