Thank you to Alpine Lace for sponsoring this post and helping me find a balanced snack to fuel my day!
Today, I'm sharing one of my favorite easy and healthy snack recipes. Paired with Alpine Lace Deli Cheese, my roasted red pepper and artichoke tapenade is a knockout dolloped onto crisp bruchetta, and each one of these little snacks is packed with calcium and vitamin C. Plus, this tapenade is delicious served on grilled chicken or fish, so one batch can add a ton of flavor to a multitude of snacks and meals!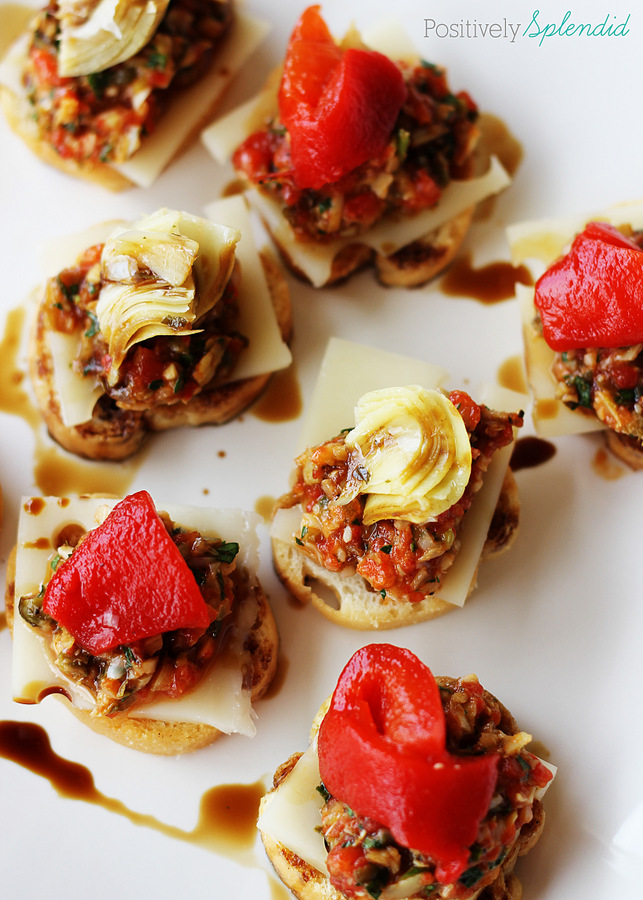 With four children ages 2, 4, 6 and 8, y'all might imagine that my days are quite hectic. If there were a nutrition label listing my life ingredients, it would probably be something like this: Laundry. School drop-off. Cleaning. Grocery shopping. School pick-up. Piano lessons. Soccer practice. Baseball game. Dinner. Bedtime. (And that is just what I have on the docket for today!)
One of my goals at the start of 2014 was to slow down and bit and take better care of myself, starting first with eating healthier throughout the day. Over the years, all of those extra bites of whatever the kiddos had left over on their plates after meal times really started to show up on my waistline, and I determined myself that enough was enough, and it was time to be more deliberate and intentional with my food choices. Combining healthier snacking with exercise, I've managed to lose 8 pounds since January 1, and I honestly haven't felt better in a very long time!
When I embarked on my new healthier path, I determined myself that I would never stand to sacrifice a bit of flavor to eat better, more wholesome foods, and the beauty of it is that I have never had to! Good-for-you, delicious ingredients like Alpine Lace Swiss Cheese have become a mainstay in my refrigerator, so that I always have what I need on hand to create a snack that is packed with nutrition and flavor, like these Swiss cheese and roasted red pepper tapenade bruschetta bites. It really is the best of both worlds!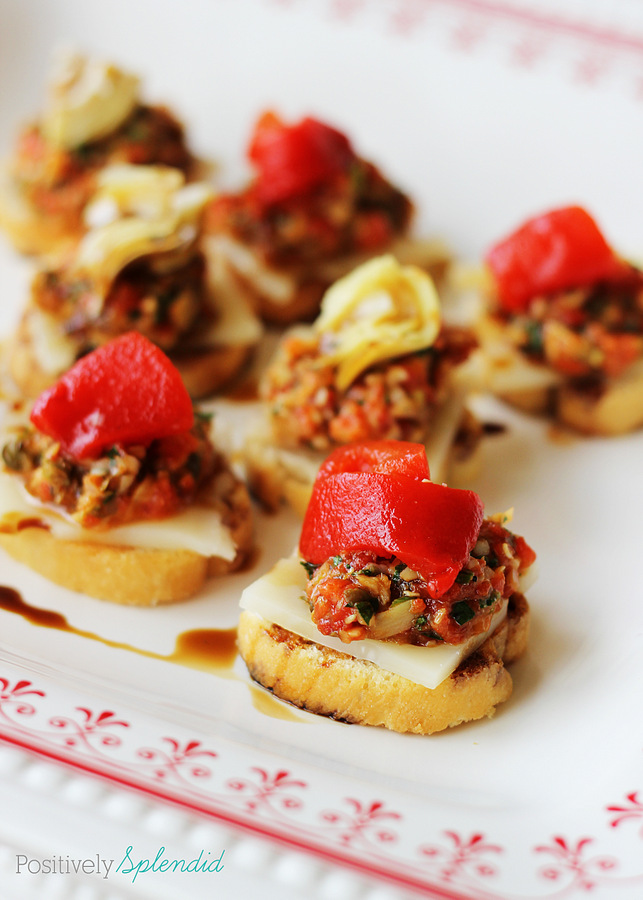 Roasted Red Pepper and Artichoke Tapenade
Delicious served as an appetizer with cheese and crackers or spread on grilled chicken or fish, this tapenade recipe is healthy and packed with flavor!
Ingredients
1

7-ounce jar roasted red bell peppers, drained

1

6-ounce jar marinated artichoke hearts, drained

1/2

cup

fresh parsley

chopped

1/2

cup

freshly grated Parmesan cheese

1/4

cup

olive oil

1/2

cup

drained capers

1

clove

fresh garlic

smashed

1

tablespoon

fresh lemon juice

1/8

teaspoon

crushed red pepper

optional

1/2

teaspoon

salt
Instructions
Coarsely chop the bell peppers and artichoke hearts. Place all ingredients in the bowl of a food processor, and process in on-off turns until mixture is finely chopped and fully incorporated. Transfer to a bowl, cover and refrigerate until serving.
Notes
The flavors in the tapenade will blend and develop more the longer the mixture chills, so consider preparing this a day in advance.
To assemble the snack, simply cut small squares of the
Alpine Lace Swiss Cheese
and layer them on store-bought bruschetta.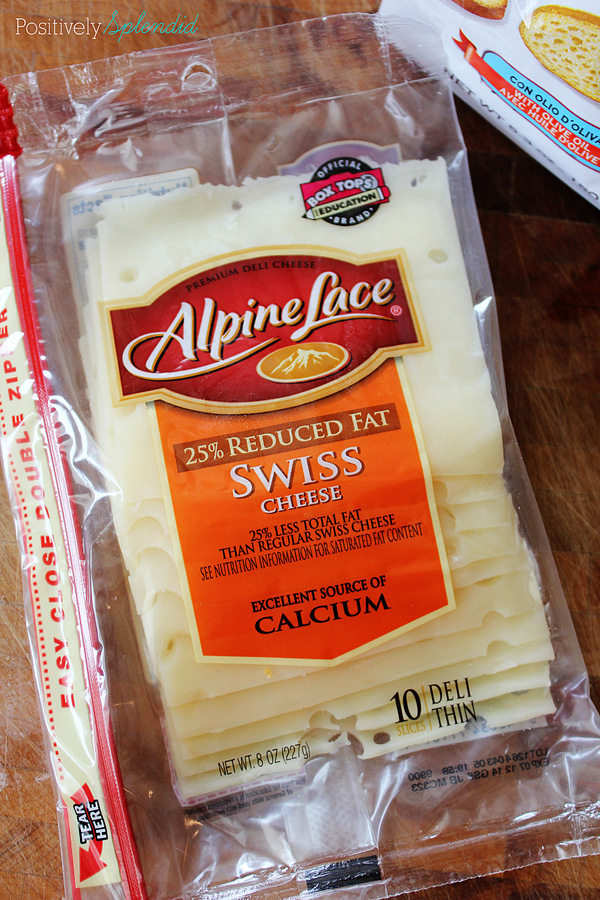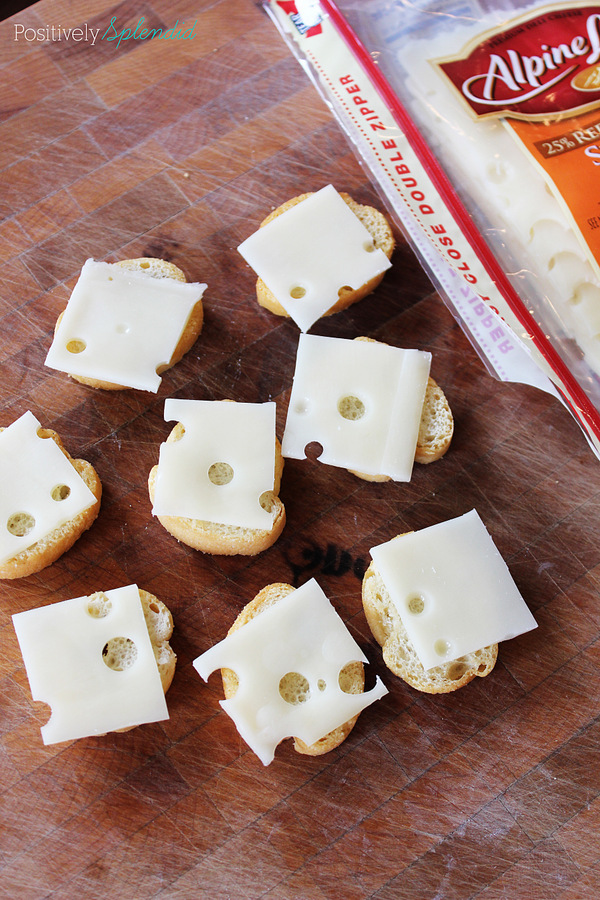 Top with a dollop of the tapenade and a slice of roasted red pepper or a marinated artichoke heart, and then drizzle with balsamic vinegar. Healthy, flavorful and downright delicious!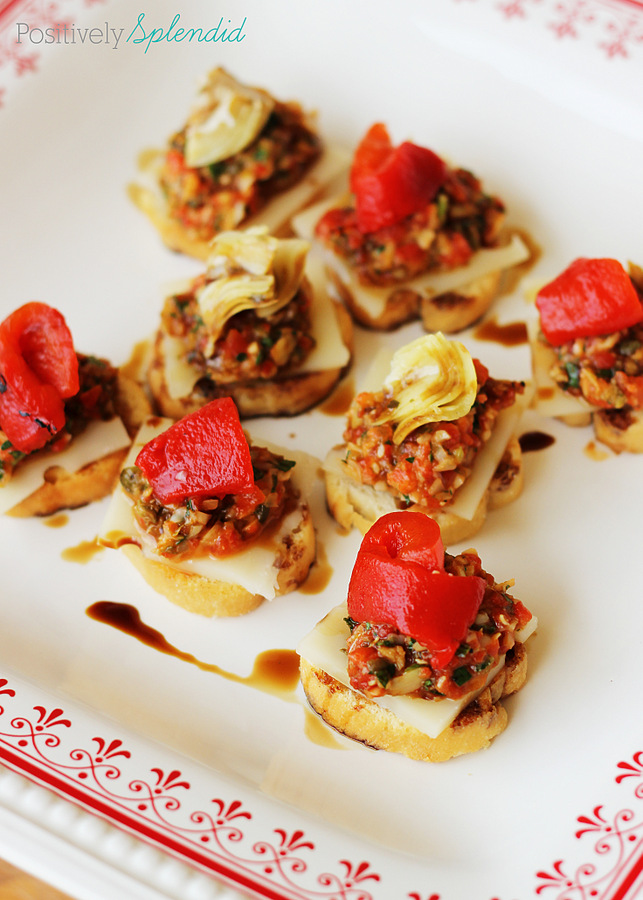 Now that I've shared my life ingredients, if you had a label with your own life ingredients, what would it consist of? Alpine Lace invites you to create your very own Life Ingredients label to showcase the things that matter most to YOU. Be sure to like Alpine Lace® on Facebook for plenty of balanced snack ideas and healthy inspiration!
Having grown up in a home brimming with sewing notions and paintbrushes, Amy has a deep love for all things creative. On any given day, you'll find her knee-deep in her latest creative endeavor, with projects ranging from sewing and crafts to home decor and kid-friendly ideas. Amy believes that everyone, regardless of skill level or experience, possesses the ability to create something beautiful, and Positively Splendid was born of her passion for helping others harness their innate creative potential.