I am so thrilled today to finally be sharing the bedding I made for George's nursery!
I was set on a color scheme for the space almost from day one, and I was delighted when I found Premier Fabrics had just the fabrics in the colors and patterns I was looking for, and at a really terrific price. For this bedding, I used their chartreuse zigzag, royal blue damask, and turquoise polka dot. I found two primary sources of inspiration for the construction of the crib bedding: this crib bumper tutorial from Sew4Home and this gorgeous crib bedding set, complete with a truly unique ruffled crib skirt. The bumper tutorial was a pleasure to work with: so easy to follow! Although a tutorial wasn't available for the crib skirt, I knew without a doubt from the very moment I laid eyes on it that this was a DIY project I wanted to tackle for this space, so I set to work creating a pattern of my own.
This ruffled crib skirt really is a very straightforward project, but I won't lie: it is fairly time consuming. With an abundance of ruffled sections (16, to be exact!), this isn't a project you can expect to crank out in one evening. I highly recommend that you commission the use of a serger to finish the edges of the ruffled pieces with a rolled hem if at all possible. These are very long pieces of fabric you will be working with, and doing a standard narrow hem on each section would be a ton of work! That being said, it is entirely possible to do this project without a serger. I will include instructions for both serger-users and standard machine-users in this tutorial so you can choose the option that's right for you.
So, ready to see how this is done? Let's get started!
For this project, you will need…
(Please note that all yardage specifications are based on 54-inch home decorator fabric.)
Fabric 1 (top and bottom tiers) – 2.25 yards
Fabrics 2 and 3 (middle tiers) – exactly 1 yard (I recommend buying a bit more so you have some wiggle room) 
90-inch muslin – 3.5 yards
Rotary cutter and mat
 Coordinating thread
Washable ink marker
Basic sewing supplies: shears, measuring tape, etc.
To begin, make your fabric cuts.
**NOTE: Tier 1 is at the top of the skirt and tier 4 is at the bottom (closest to the floor). Thus, the wider (7″) section of ruffles is at the top of the finished skirt, closest to the mattress. This top-most (tier 1) section is wider than the rest to allow for a portion of the ruffles to be concealed under the mattress once the bed is made without having that section appear narrower than the rest of the ruffled tiers.
From Fabric 1: 6 tier 1 ruffle strips that are 7×54″ and 6 tier 4 ruffle strips that are 6×54″
From Fabric 2: 6 tier 2 ruffle strips that are 6×54″
From Fabric 3: 6 tier 3 ruffle strips that are 6×54″
From Muslin: 2 long tier 2 connecting strips that are 5.5×54″
2 short tier 2 connecting strips that are 5.5×29.5
2 long tier 3 connecting strips that are 9.5×54
2 short tier 3 connecting strips that are 9.5×29.5
2 long tier 4 connecting strips that are 13.5×54
2 short tier 4 connecting strips that are 13.5×29.5
1 platform piece that is 55×30.5″
Note: Measurements above are based on the use of a serger. If you do not have a serger, add 1/2 inch to the length measurement of each of the ruffle strips you cut from fabrics 1, 2 and 3. (For example, you will cut strips that are 7.5×54″ and 6.5×54″ from fabric 1.)
step 1 / Align two of the short edges of two of your ruffle strips from tier 1, right sides facing, and pin together. Stitch together with a 1/4″ seam. Press seam open. Finish seam either with pinking shears, a zig-zag stitch, or an overlock stitch. Repeat with two more of your tier 1 strips. Repeat this process with four of your tier 2, 3 and 4 ruffle strips, so that you have two long ruffle strips and two short ruffle strips for each tier.
step 2 / Using your serger, finish both of the short edges and one of the long edges of each of your ruffle strips with a rolled hem. To keep things tidy, first hem the short sides before hemming the long lower edge. If you do not have a serger, use a narrow hem on each of these sides. To complete a narrow hem, fold under the edge 1/4″ and press. Fold under another 1/4″ and press. Stitch.
For my crib, this pattern results in a crib skirt that is a few inches above the ground. I planned it this way to make vacuuming under the crib easier than if the skirt went all the way to the floor. If you want to add length to your skirt based on your particular crib's dimensions, or if you simply prefer a longer skirt, I recommend doing so by adding length to the bottom ruffle.
***
Interested in seeing some of the other projects from the nursery? Click below to explore!
Pennant Valance and Custom Drapes
Polka Dot Fabric Wall Decals
Painted Laminate Nursery Bookshelf
Pom Pom Baby Mobile
DIY Framed Chalkboard
Painted Antique Dresser
Honeycomb Wall Canvas
Thanks so much for stopping in!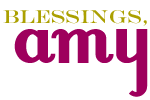 Linking this to…
Skip to My Lou
Home Stories A to Z
Serenity Now
Oopsey Daisy
Lil Luna
Creations by Kara
Every Creative Endeavor
Tatertots & Jello
Flamingo Toes