Poring over your Saturday 7 links has truly become one of my favorite parts of the week! I have such talented readers!!
Below you'll find seven of the ideas (in no particular order) that caught my eye from last week's lineup.
one.
Nutella Peanut Butter Chocolate Croissants @ Serenity Now
I think I can gain about 5 pounds just by looking at these gems!
The perfect spread for any football gatherings you have planned for the weekend!
Love the mod look of this, and the functionality, too!
It's raining cats and dogs here today. My girls each need one of these!
I want one!
What a darling party! I just love every detail!
This makes me smile!
~ ~ ~
This week's Saturday 7 party will kick off at 7 Central. I hope to see you there!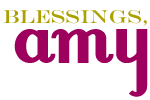 If You Liked This, You Might Also Be Interested In: