Even as recently as six months ago, I honestly felt organic foods were a racket. Paying so much more per pound for the same type of food seemed like a waste to me, and let's face it: when trying to pare down grocery costs, an apple for $1 a pound is a whole lot more appealing than one for twice as much.
After doing quite a bit of research into the matter, however, I have come to the conclusion that there are times when organic produce is definitely the way to go. For us, this isn't feasible for all of our purchases, but for the certain fruits and vegetables that are, by nature, more inclined to soak in and thus pass along more of the pesticides used during the growing process, I now strive either to buy the organic version or opt for a safer, non-organic substitute.
Have you ever heard of the Dirty Dozen and the Clean 15? If not, you will probably be as delighted as I was a few weeks ago when I discovered this guide that exists to help make wise shopping decisions when I'm standing in the produce aisle trying to decide between the organic apple in one hand and the conventional apple in the other. This listing compiled by the Environmental Working Group of the top 12 most contaminated produce items and the 15 least affected has become a shopping tool I use each and every week!
The Dirty Dozen
(Shown to contain the most pesticide residues; strive to buy organic)
1. Celery
2. Peaches
3. Strawberries
4. Apples
5. Blueberries
6. Nectarines
7. Bell peppers
8. Spinach
9. Kale
10. Cherries
11. Potatoes
12. Grapes
The Clean 15
(Shown to be contaminated with far less pesticide residue; buying conventional is fine)
1. Onions
2. Avocados
3. Sweet corn
4. Pineapple
5. Mangos
6. Sweet potatoes
7. Asparagus
8. Kiwi
9. Cabbage
10. Eggplant
11. Cantaloupe
12. Watermelon
13. Grapefruit
14. Sweet Potato
15. Honeydew Melon
For a super handy downloadable shoppers' guide to tuck into your purse or diaper bag to refer to the next time you shop, click here.
These two photo slideshows (one for the Dirty Dozen and one for the Clean 15) on The Daily Green give the full details of each of the items above and exactly why apples are on the dirty list while pineapples are not. A great read!
Interested in seeing the complete listing for 2010? Click here.
What is your take on organics? Do you always buy, never buy, or sometimes buy? Let's get a conversation started! How about heading over to the
Positively Splendid BlogFrog community
to share ideas and information? I hope to see you there!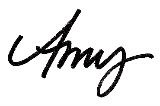 If you enjoyed this post, subscribe to Positively Splendid 
to receive updates, and join us on Facebook and Twitter!





Having grown up in a home brimming with sewing notions and paintbrushes, Amy has a deep love for all things creative. On any given day, you'll find her knee-deep in her latest creative endeavor, with projects ranging from sewing and crafts to home decor and kid-friendly ideas. Amy believes that everyone, regardless of skill level or experience, possesses the ability to create something beautiful, and Positively Splendid was born of her passion for helping others harness their innate creative potential.