There is a witching hour that occurs in our household each day around 4 o'clock. And I cannot blame it on my children (although they are admittedly prone to acting like little hooligans that time of day). Nope, this is all on me.
It's the hour when, without fail, I am most likely to head into the kitchen to bake something decadent beyond belief. Something sweet, rich, and almost certainly containing an inordinate amount of chocolate.
I am a weak, weak woman.
The little recipe I have to share with you today is the very definition of one worthy of this late afternoon baking urge of mine. There are four – yes, four – layers of deliciousness here: shortbread cookie, topped with a ribbon of velvety custard, topped with a layer of semi-sweet chocolate, topped with a generous sprinkling of brickle chips.
I told you I was weak. 😉
Utterly Decadent Toffee Squares
adapted from Better Homes and Gardens
Scroll down for a printable version of this recipe.
1 cup butter
3/4 cup packed brown sugar
1 egg yolk
1 1/2 cups all-purpose flour
1/4 teaspoon salt
1 14-ounce can sweetened condensed milk
2 tablespoons butter
2 teaspoons vanilla
1 12-ounce package semisweet chocolate chips
1 cups almond brickle pieces
Once the brickle layer is finished, place the pan on a wire rack and allow to cool a bit before covering and placing in the fridge to chill until the chocolate is set. Cut into squares. Or, if you're anything like me, you will completely disregard the aforementioned recommendation and dive in headfirst, relishing every bit of the sticky chocolate goodness that dribbles down your chin. 😉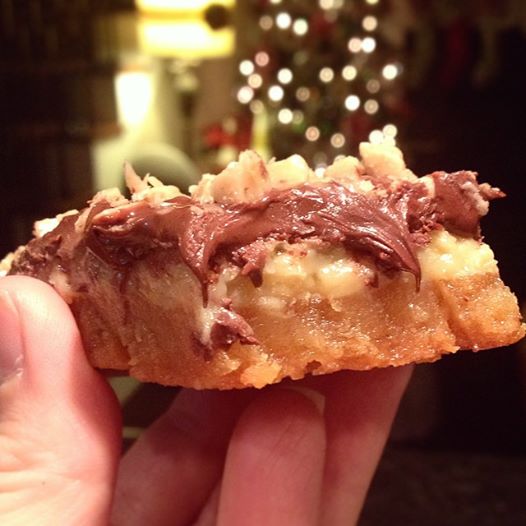 Enjoy!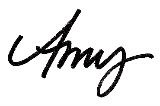 If you enjoyed this post, subscribe to Positively Splendid
to receive updates, and join us on Facebook and Twitter!





Having grown up in a home brimming with sewing notions and paintbrushes, Amy has a deep love for all things creative. On any given day, you'll find her knee-deep in her latest creative endeavor, with projects ranging from sewing and crafts to home decor and kid-friendly ideas. Amy believes that everyone, regardless of skill level or experience, possesses the ability to create something beautiful, and Positively Splendid was born of her passion for helping others harness their innate creative potential.