One of my favorite ways to spruce up my home for the holidays is by decorating my mantel. I love to take items I already have on hand and add some new ones to the mix to create displays I love! My valentine mantel this year is a great example of shopping my home to curate a collection of fun, eclectic items to unite with one unifying theme. Let me show you all of the details for this display, the star of which is a chalkboard art piece that truly conveys the meaning of Valentine's Day.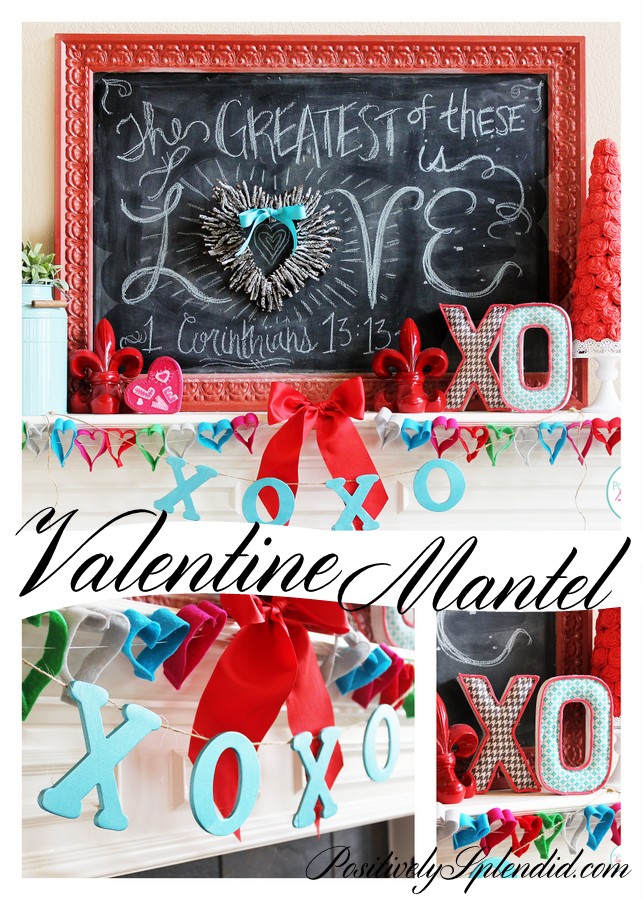 Chalk art has been extremely popular for the last two years or so, and (believe it or not!) this is the first time I had created a version of my own by hand. It was so fun! I opted to use the quintessential love verse from 1 Corinthians for my piece:
"And now these three remain: faith, hope and love. But the greatest of these is love." (1 Corinthians 13:13)
The red-framed chalkboard is actually the board I typically use for my weekly menu in my pantry, but I decided to use it for something else for the next month or so. 🙂 I created this board by upcycling an ugly, mass-produced painting with a bit of paint. The red frame is my favorite part!
For the "o" in the word love, I used my whitewashed twig heart wreath.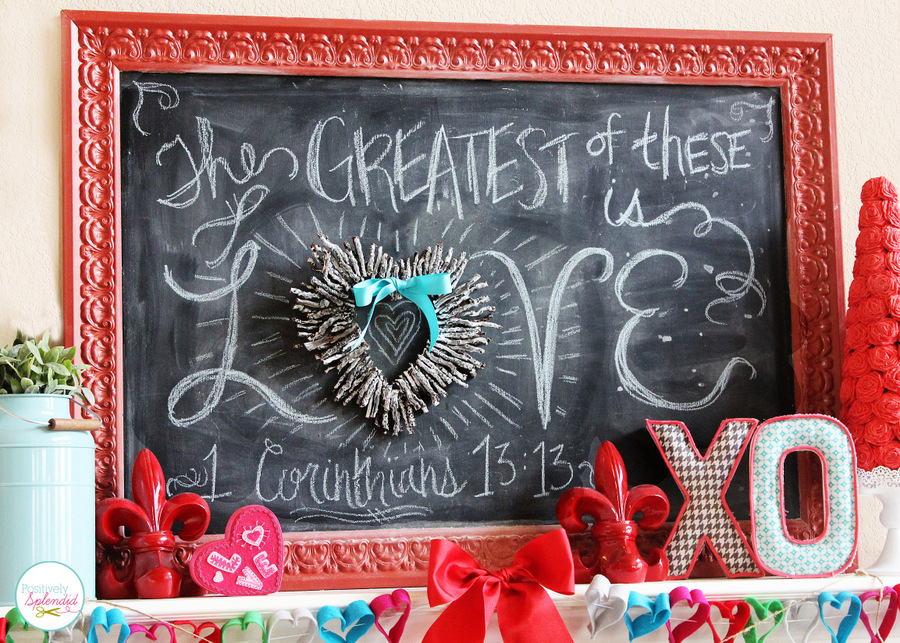 I made an oh-so-simple valentine garland with a bit of twine and some wooden x's and o's painted with metallic blue craft paint. I hung that garland in front of the fun felt heart garland that first made an appearance in my 2012 valentine mantel.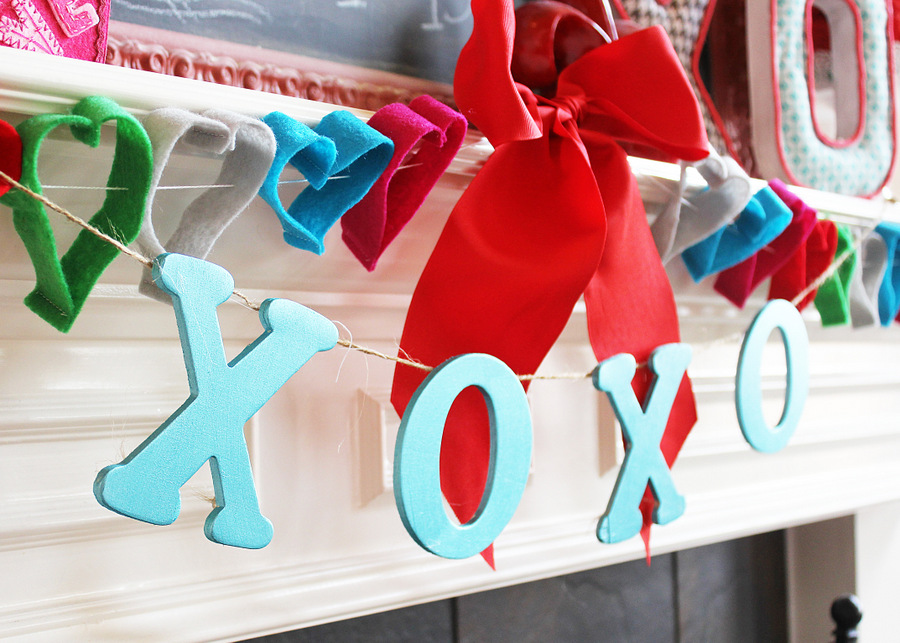 Also making an appearance in this display are my quilted and piped X & O decorations, my rolled rosette tree.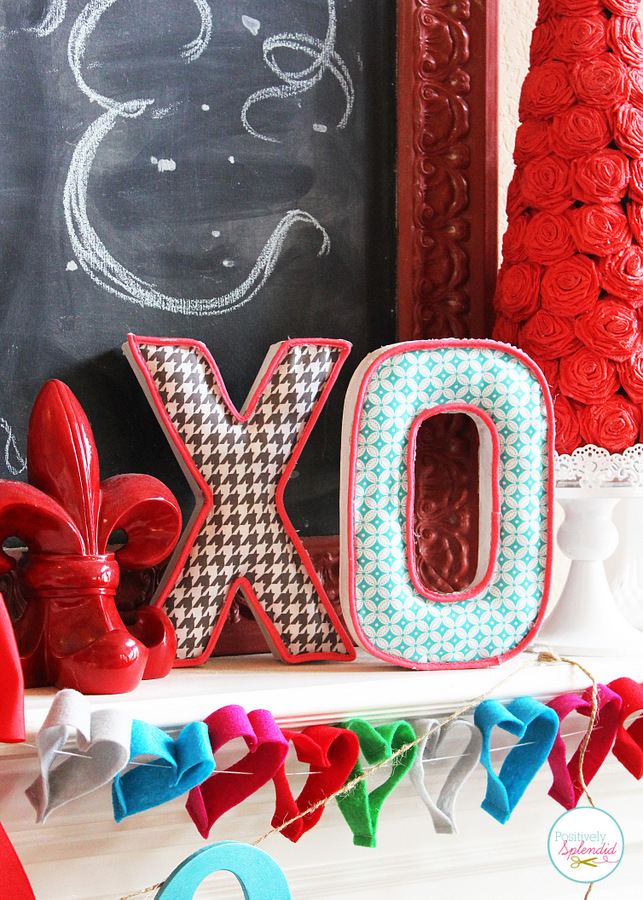 Rounding out the display: a pair of fleur de lis bookends, a pop of blue from a vintage-looking cream container I found recently at Ikea, and milk glass vases I purchased at the thrift store for 10 cents apiece.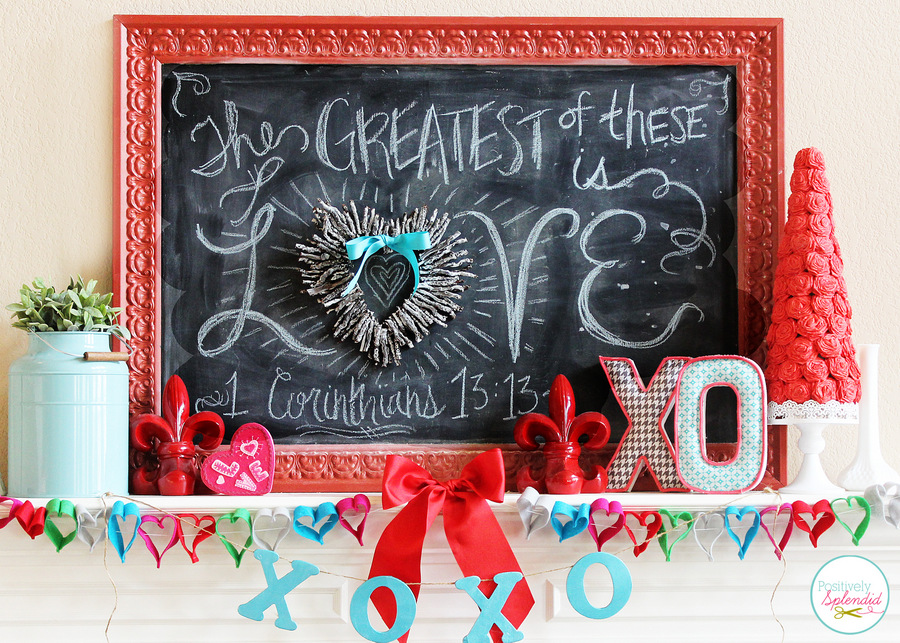 Finally, in front of the fireplace, I used a wreath stand to showcase my pretty felt rose wreath. I love the pops of blue here with the traditional Valentines' Day red!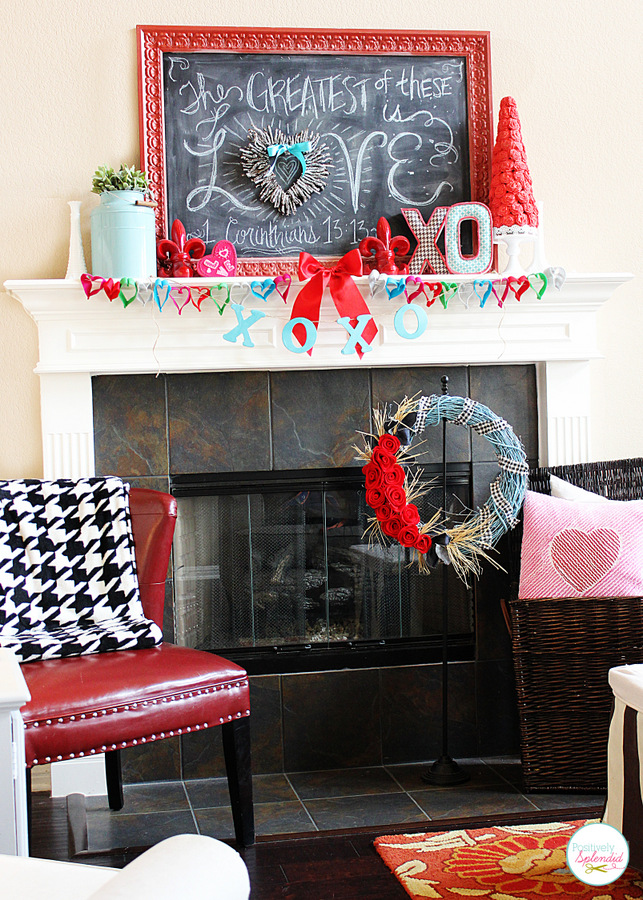 Looking for even more Valentine's Day decorating inspiration? Check out these other great ideas: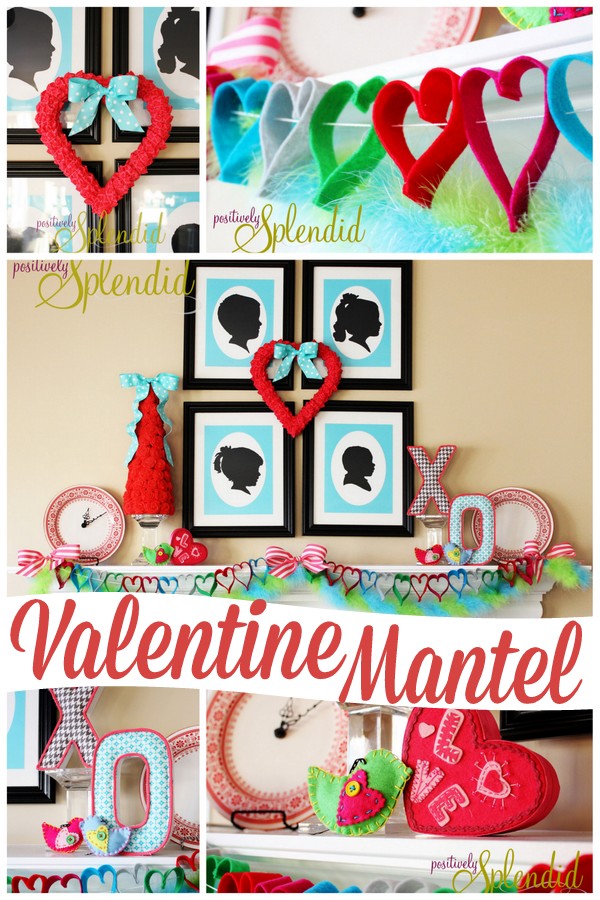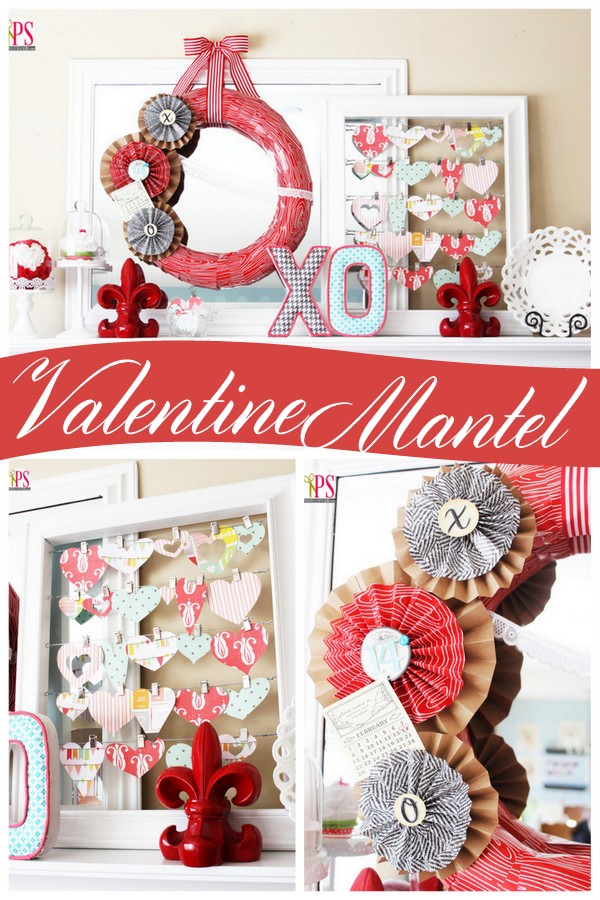 If You Liked This, You Might Also Be Interested In: