I have had visions of the project I'm sharing today dancing in my head ever since the very day we moved into our home a year and a half ago, and I am so excited to finally be sharing it with you today!
Our kitchen is absolutely, positively the beating heart of our home. We eat our meals here, gathered around a table brimming with food and conversation that nourish our souls as well as our bodies. My children do their homework here. We play board games together, assemble Legos, and draw innumerable pictures. The majority of my sewing projects happen on this table.
With all of its functionality, our kitchen is very near to my heart! The only problem was that until about a month ago, our dining area looked like this:
I opted to treat the doorway just like I would any other window and flank it with the drapes to give the illusion that it is a window instead of sliding glass doors.
Next up? Time to give that big, blank wall some TLC! And what better way to do so than with a healthy dose of my beloved polka dots.
On the table, the pitcher was a Target purchase from a few months back. I love filling white pitchers with flowers in bold, bright colors for an abundance of inexpensive impact!
On the shelf, I framed a poem written by my late grandmother that my mom and I stumbled upon as we were sorting through some of her old things a couple of summers ago. I cherish it!
Last but not least: flowers! Oodles and oodles of flowers. Gerbera daisies were the stars of the floral show here, but I have to say that I firmly believe good ol' carnations are sorely under-appreciated. They instantly add so much vibrant color to a space, and they are so affordable!
I love the natural light in this room. The long, blank wall that houses so much decorating potential. The vintage look of our dining chairs, some of which I sat on at my family's kitchen table when I was a little girl.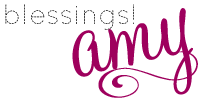 Linking this to…
Serenity Now
Tidy Mom
Tatertots and Jello
Skip to My Lou
Disclosure: I received free product to incorporate into this project. All opinions expressed in this post are solely my own.