There is something about cotton lace that just exudes vintage charm. Today's tutorial shows you how to create lovely gathered flowers from such lace to create the perfect backdrop to showcase pretty buttons, or in this case, some lovely rhinestone pendants from the Styled by Tori Spelling line of jewelry. These lace brooches, which mimic the look of crocheted blooms, would look lovely pinned to a sweater or purse, but I can also see them as the perfect embellishment for throw pillows or other home accessory items. And the best part of all? They are a snap to make! Let me show you how.
For this project, you will need…
Cotton lace
Embroidery needle
Thread
Brooch or other embellishment for the flower center
Cut a length of lace that measures approximately 18 inches. With your needle and thread, stitch a running stitch along one of the long edges of the lace, as shown, making sure to leave a tail of thread at your starting point for gathering purposes later on. 
(To ensure the tail isn't pulled through the lace as you work, affix a small piece of Scotch tape around it, as shown.)
When your stitching is complete, leave a tail at the ending point. Pull both tails to gather the lace along the stitches, until the lace forms a ring. Your flower is taking shape!
 Now, tie the tails together into a knot, making sure to pull them very tight.
Your flower is complete!
Now, embellish the center of your flower as desired. Buttons, pearls, jewels, or brooches are all terrific options.
Thanks so much for making me a part of your day!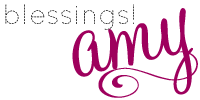 Linking this to…
Serenity Now
Tatertots and Jello
If You Liked This, You Might Also Be Interested In: