This list of must-have crafting tools and supplies is a comprehensive list of items that any crafter will find helpful when completing a variety of projects. This round-up includes the 25 most important craft tools and supplies every crafter needs.
I get asked often what I consider to be my most essential crafting tools and supplies. There are some tools I find myself reaching for over and over again in all of my craft projects, and today, I've rounded up my 25 must-have craft tools to share with all of you. This list contains some tried-and-true items (hello, handy glue gun), and some unexpected items, too (freezer paper, anyone?). You'll definitely want to read up on all of these handy suggestions to add some (or all!) to your own personal craft supply arsenal!
To make this list the most helpful, I've organized this list into a number of categories: general crafting tools, paper crafting tools, craft paint tools, and craft workspace tools and gadgets.
This post contains affiliate links.

25 Must-Have Crafting Tools and Supplies
General Crafting Tools
---
1 – Self-Healing Mat
A self-healing mat is so helpful for using with a craft knife (see my recommendation for that tool below), since it protects your work surface. I like the 3-piece rotary cutting set from Fiskars, since it comes with a clear ruler and a rotary trimmer for a very reasonable price, and those items are very helpful for cutting out sewing projects!
2 – X-Acto Knife
An X-Acto Knife is the sharpest, most precise cutting tool there is for a variety of projects. It does the job for everything from cutting through thin paper to thick foam core board. (Just make sure to use in conjunction with the self-healing mat recommended above!)
3 – Crop-A-Dile
Of all of my crafting gadgets that has had the most staying power over time, my Crop-A-Dile is definitely one of them! I have used this handy tool for setting eyelets and grommets in paper crafting projects, punching holes through everything from paper to leather to wood, and used simply as a paper punch. It is a multi-use craft tool I couldn't live without!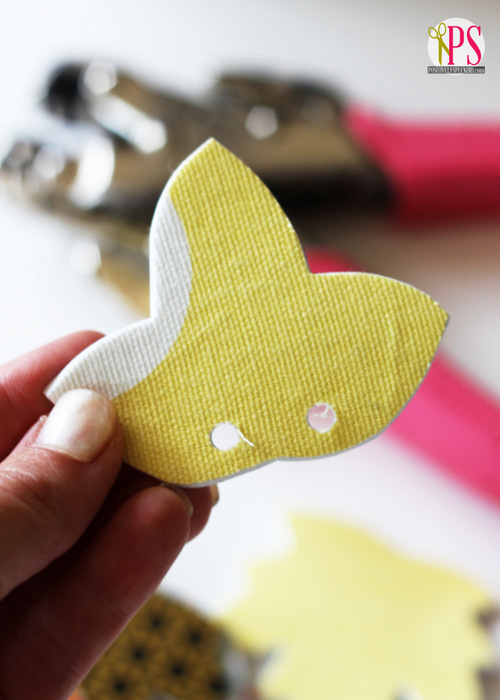 4 – Glue Gun
Oh, glue gun, how to I love to use thee? Let me count the ways: fabric projects, paper projects, home decor projects, class projects for my kids…
I honestly couldn't live without my glue gun. I recommend a gun with an adjustable temperature, as not all projects will require a high heat setting.
When making jewelry, beaded projects, keychains and more, sometimes you need a tool that can grab very small items easily. Needle-nosed pliers are just the tool for the job! (The link above is for an entire jewelry tool set that includes not just needle-nosed pliers, but two other handy tools for a great value.)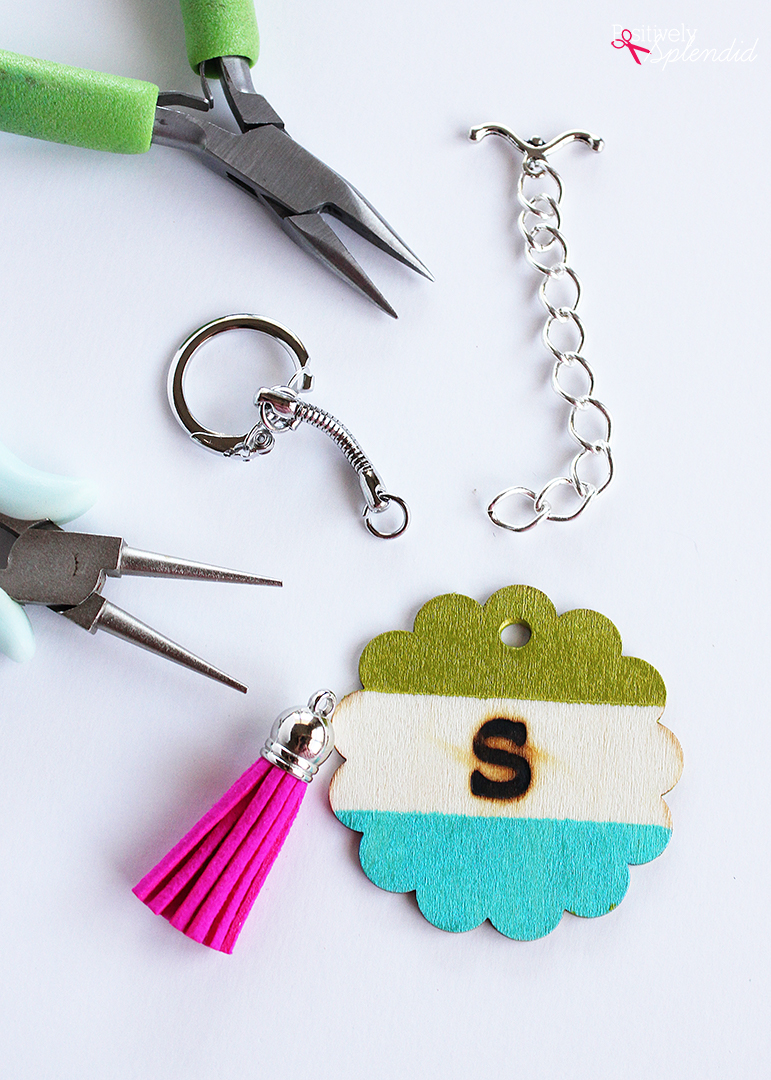 6 – Dremel Maker Kit
This kit is the best kit for anyone wanting to up the ante in their crafting projects with some really cool tools! This kit includes a rotary tool (so handy for wood crafting projects), an engraving tool (hello, personalized gift projects!), and a butane torch tool.
7 – Bucilla Rya Tie
I love the versatility of the Rya Tie tool! The tools in this kit can be used to create two different sixes of cute pom-poms (Rya Tie "bundles") for projects like my shag footstool, or to easily create tassels as I did for my tassel ghost garland at Halloween. Rya Tie fabric is included in the tool set linked above to enable you to make anything from pillows and wall hangings to rugs and more with the Rya Tie bundles. This tool is truly one of my favorites!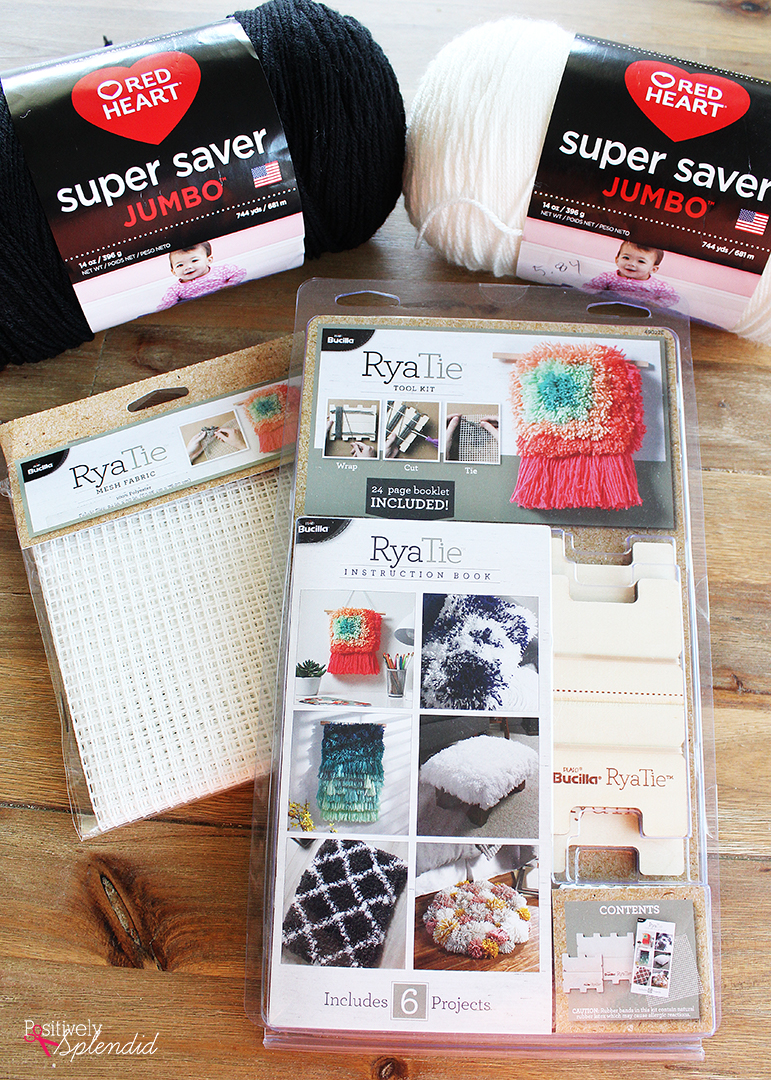 Wood burning projects are so fun–and so easy with the proper tool on hand! This wood burning kit comes with a heat tool and a variety of tips to create different burned designs in wood. I used this tool for my wood-burned monogrammed keychains.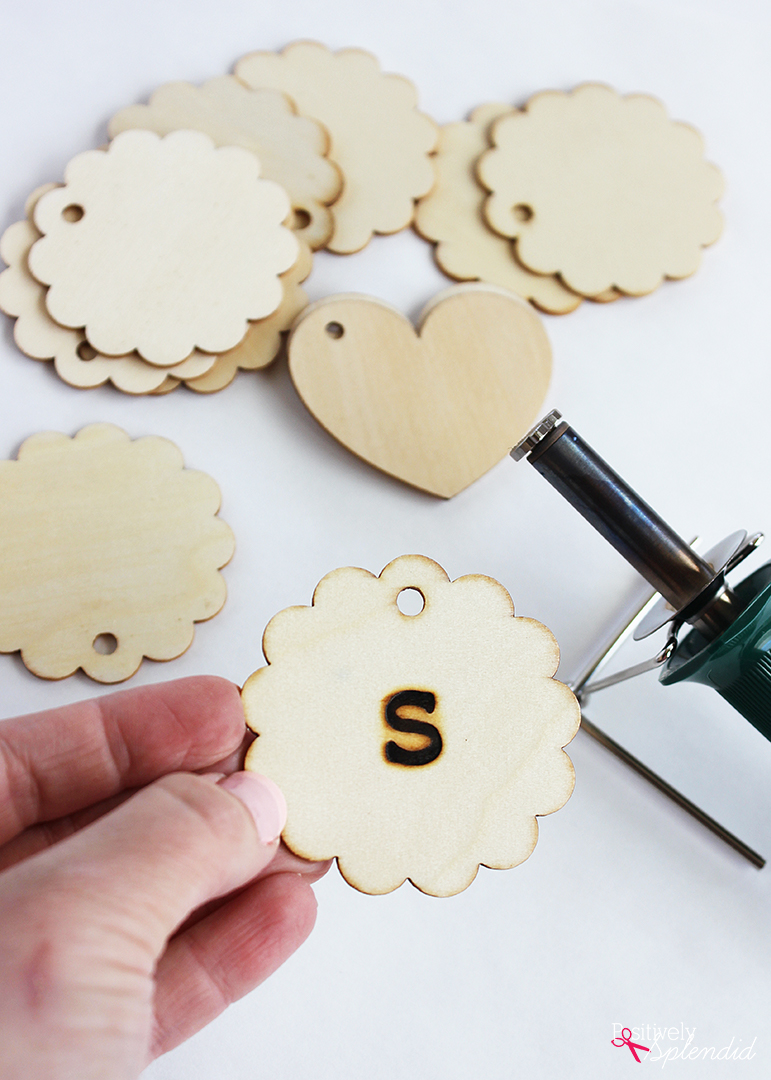 9 – Metal Snips
These are the perfect craft tool for trimming the stems of artificial flowers to use in wreath projects, garlands and more, and they allow you to save your scissors and keep them sharp for paper projects! I put these to good use in my botanical spring wreath.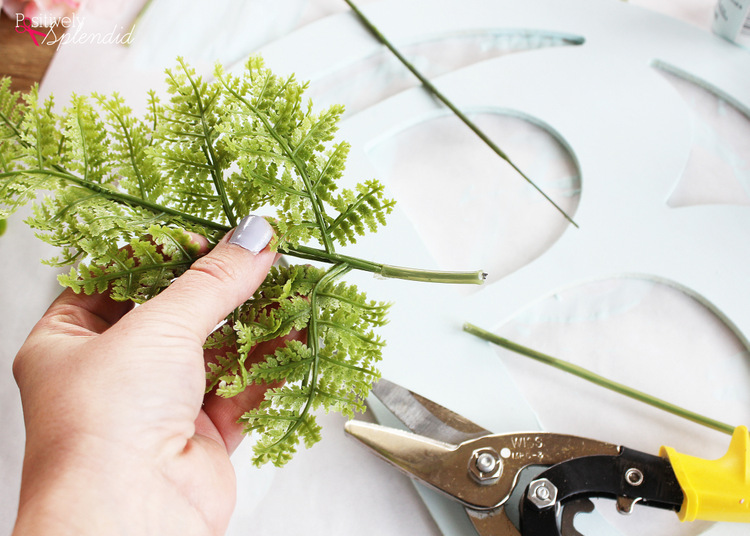 10 – Roller/Brayer
When working with Mod Podge and projects with adhesive vinyl, it is very important to make sure there are no bubbles under the surface of your finished project. A roller/brayer tool is the best way to get rid of those bubbles for a professional final result.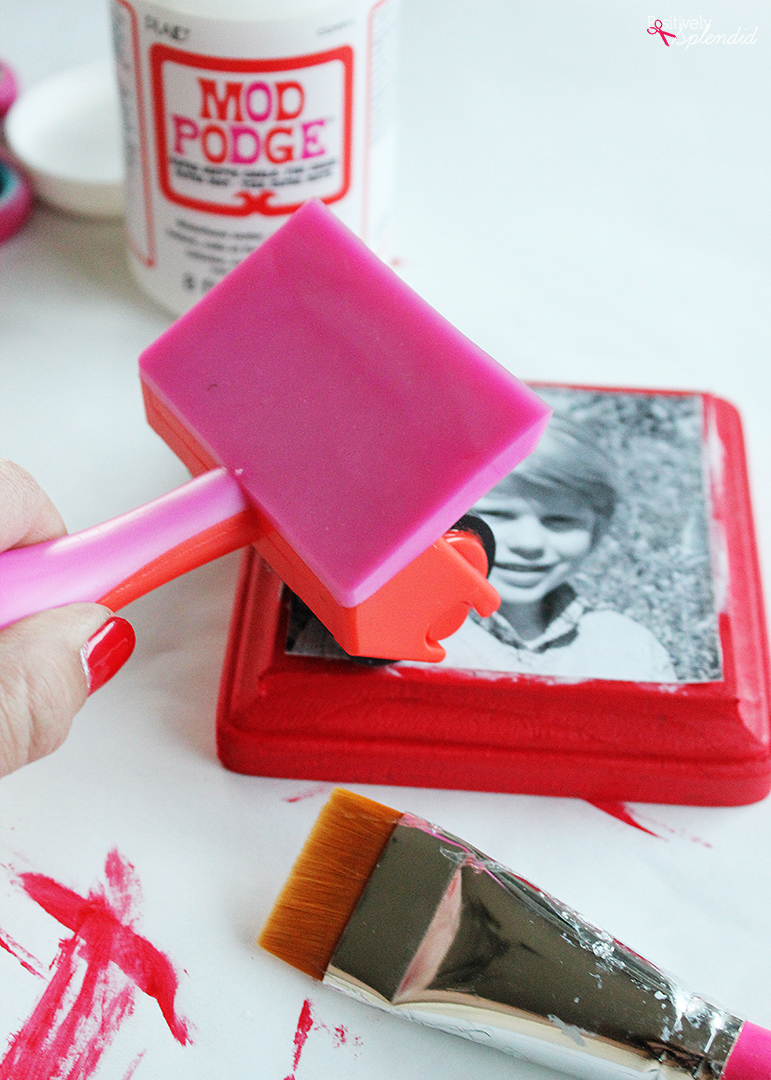 Paper Crafting Tools
---
11 – Scissors
This is an obvious tool choice for any maker! Scissors are essential for any number of projects, and it is a good idea to invest in a high-quality pair that will stand the test of time.
12 – Cricut
I couldn't live without my Cricut! A Cricut is a handy electronic die-cutting machine that it is amazing for cutting out lettering for handmade signs and posters, and I use it frequently for cutting out iron-on vinyl to make cute t-shirts, tote bags and more. The Cricut website is filled to the brim with great project ideas and files to make whipping up projects and breeze! This machine is well worth the investment.
13 – Cricut Tool Set
I consider this a must-have companion set to any Cricut machine. The tweezers in this set are awesome (I actually use them for jewelry-making projects, as well), and the scissors, scraper, weeder and spatula are are great when working with different media on the Cricut mats.
14 – Paper Trimmer
Cut precise edges on paper projects, photos and more with this handy tool.
15 – Decorative Scissors
I bought my set of Fiskars decorative scissors back in my scrapbooking days, and I am so glad I've kept them around all these years! I use them all the time for cutting out cute tags for gifts like my miniature cake teacher appreciation gift idea. The scalloped scissors and pinking scissors are my two favorites, but there are 6 great scissor designs included in the set linked above.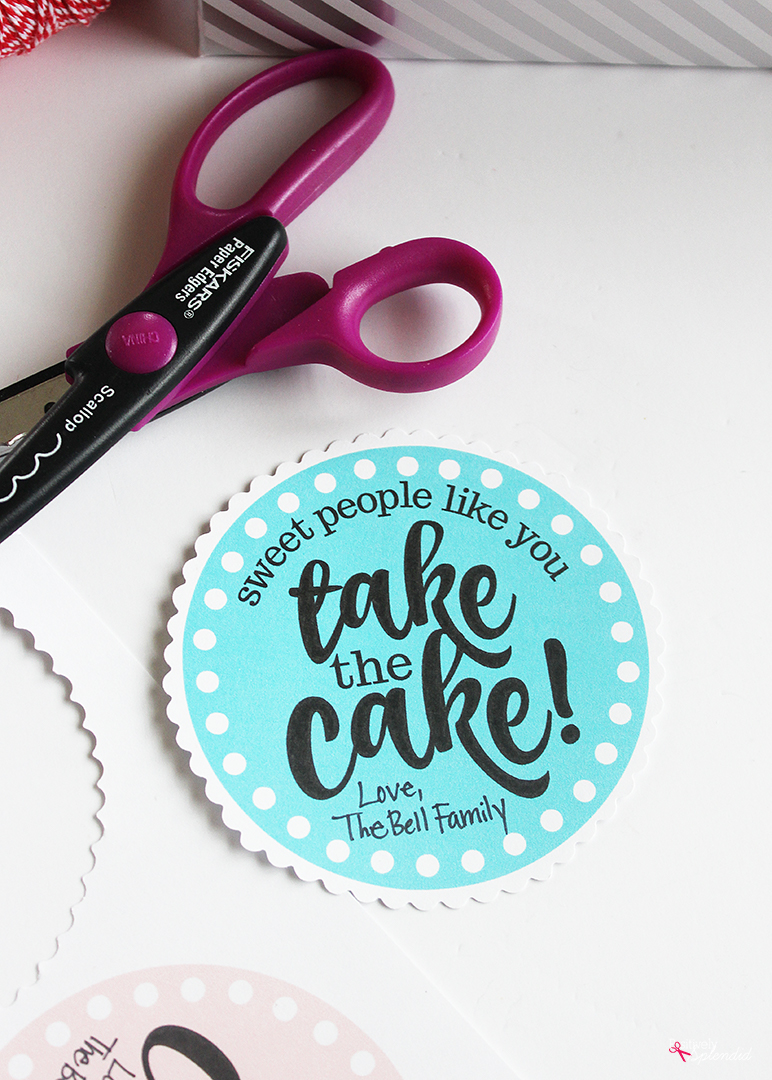 16 – Paper Punches
For times when I don't want to pull out my Cricut to cut shapes, paper punches are the perfect craft tool for the job. The Fiskars paper punches come in a huge variety of shapes and sizes. My go-to are the 1-inch and 2-inch circle punches and the 3-inch scalloped circle punch.
17 – Laminator
I am not too proud to admit that I have a bonafide laminating obsession! When making cute handmade bookmarks or fun DIY organizational projects like my holiday gift organizer, a laminator is a must-have for any crafter.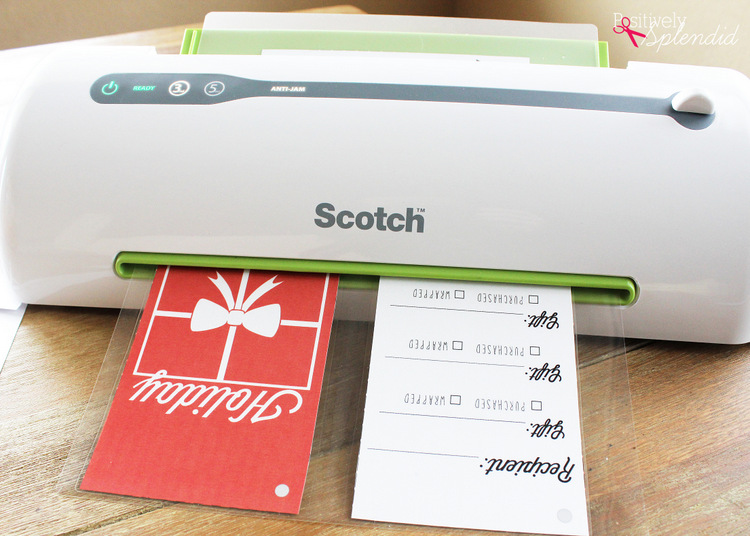 18 – Adhesive Roller
An adhesive roller makes quick work of jobs where taping is required, like my tangram heart banner. Refills make these roller reusable, which is a great way to avoid excess waste.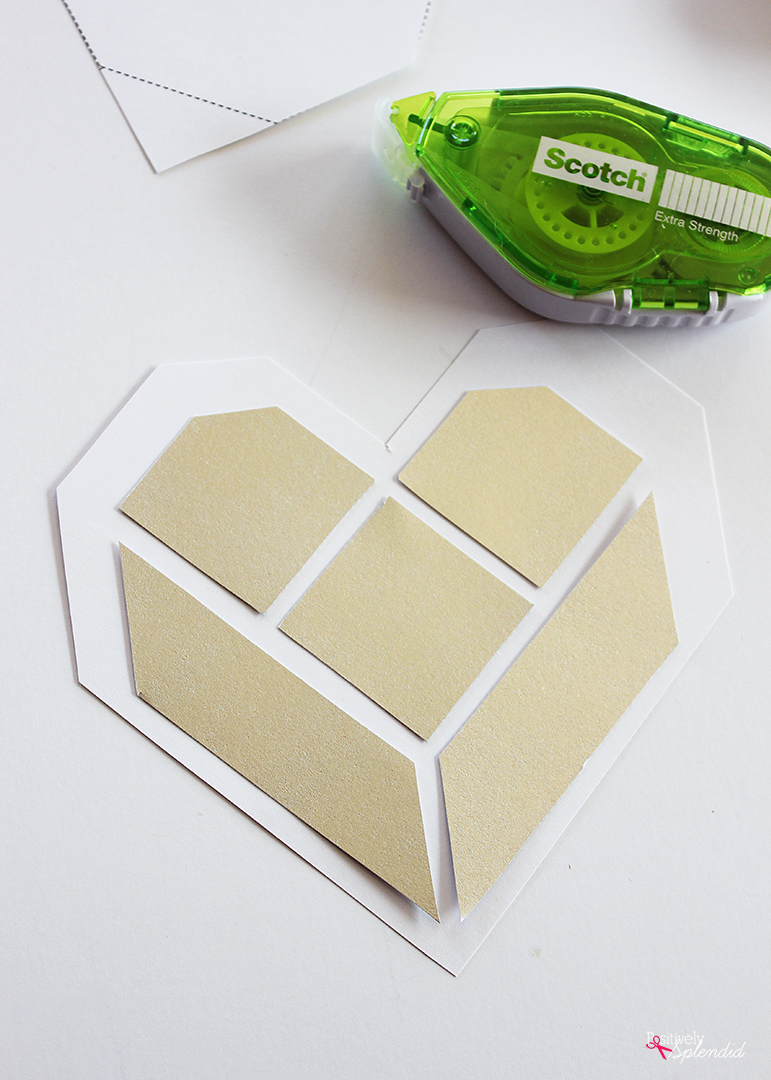 Craft Paint Tools
---
For me, the quality of the FolkArt Taklon paint brushes is unrivaled. I love these brushes for basecoating, detail work and more. I use them almost daily!
20 – Stencils
There are so many great stencil designs out there, and they are perfect for making throw pillows, accenting furniture pieces, and so much more.
21 – Stencil Brushes
Stenciled projects require a very specific type of brush that has thick bristles perfect for holding just the right amount of paint as you work to avoid paint running under the design.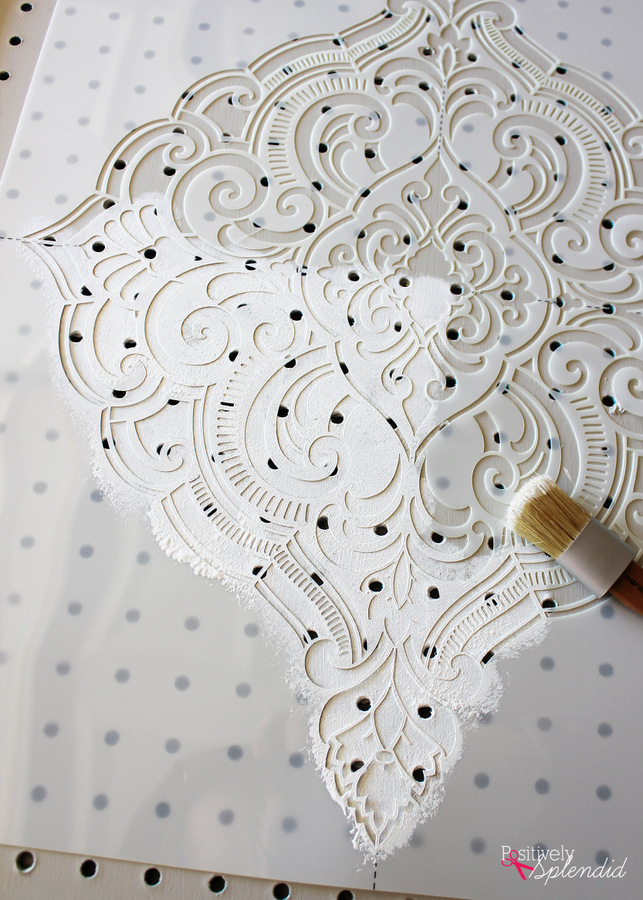 22 – Foam Brushes
For painting on any number of surfaces, sometimes a foam brush is the best crafting tool for the job.
23 – Circle Pouncers
I cannot say enough how much I love the FolkArt Detail Painters for painting perfect circles every time!
Craft Workspace Tools
---
Plastic palettes are the very best way to keep paint contained for paint projects, but they are also very handy for projects with small pieces like jewelry projects, beaded projects and more.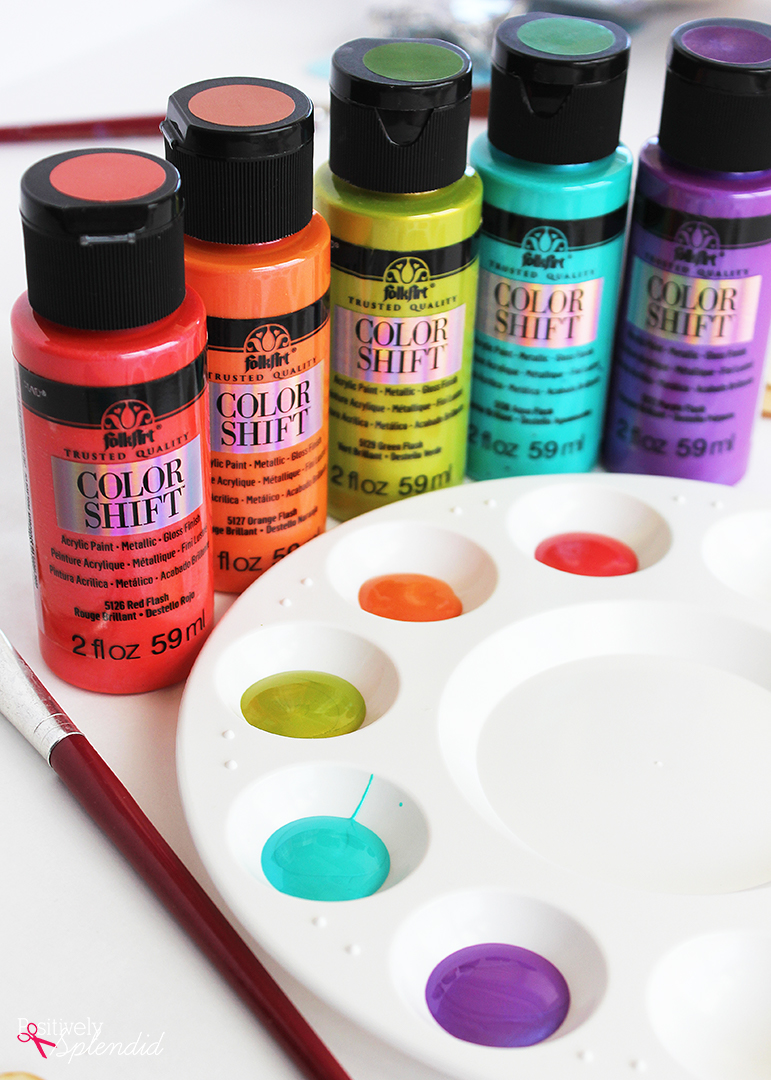 25 – Freezer Paper
Not only is freezer paper the perfect paper to use to protect work surfaces during messy craft projects, but it can also be used to make DIY stencils.
26 – Ott Light
Prevent eye strain during detailed projects with a task lamp to keep your work space night and bright.
Keep hands tidy during messy projects like my marbled mason jars with disposable gloves.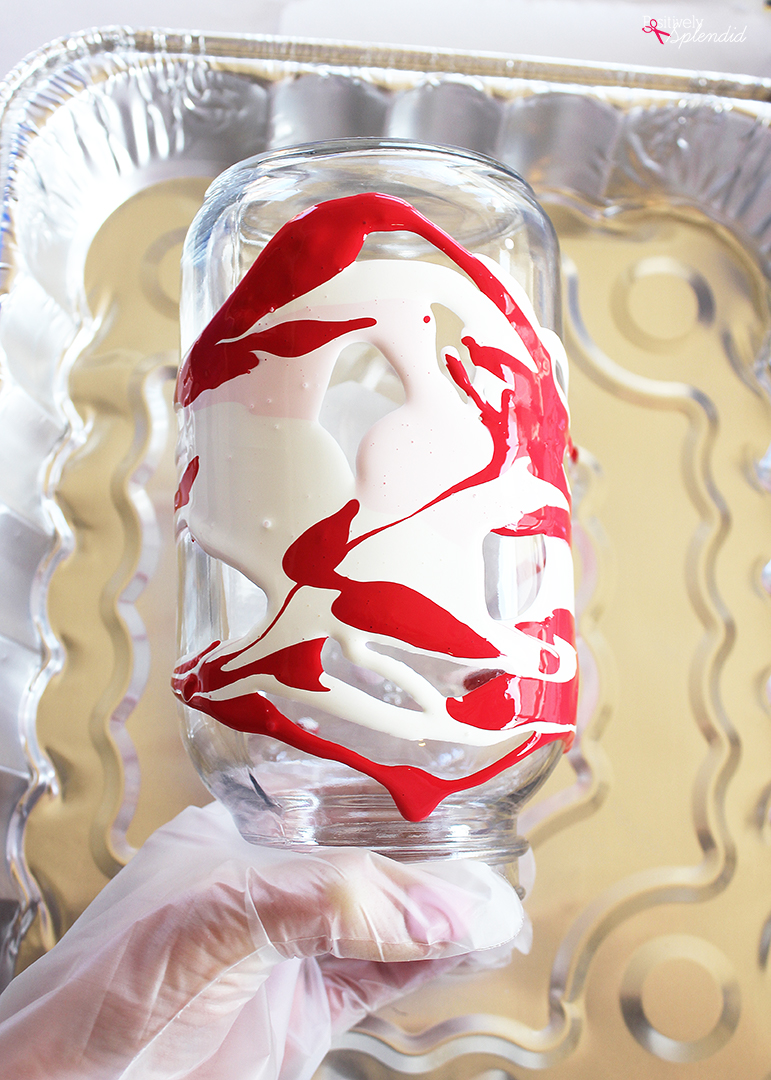 28 – Lint Roller
Make quick work of cleaning up messy surfaces with a lint roller! These are absolutely perfect for cleaning up glitter and small beads.
29 – Silicone Craft Mat
Crafting can get downright messy, but having a handy non-stick silicone craft mat will project your work surface from everything from hot glue and other adhesive to Mod Podge and more. Glue and other messes can be easily peeled off of the surface of the mat when dry.
30 – Pegboard
When you've collected all of your crafting essentials, nothing is handier for organizing crafting tools than pegboard!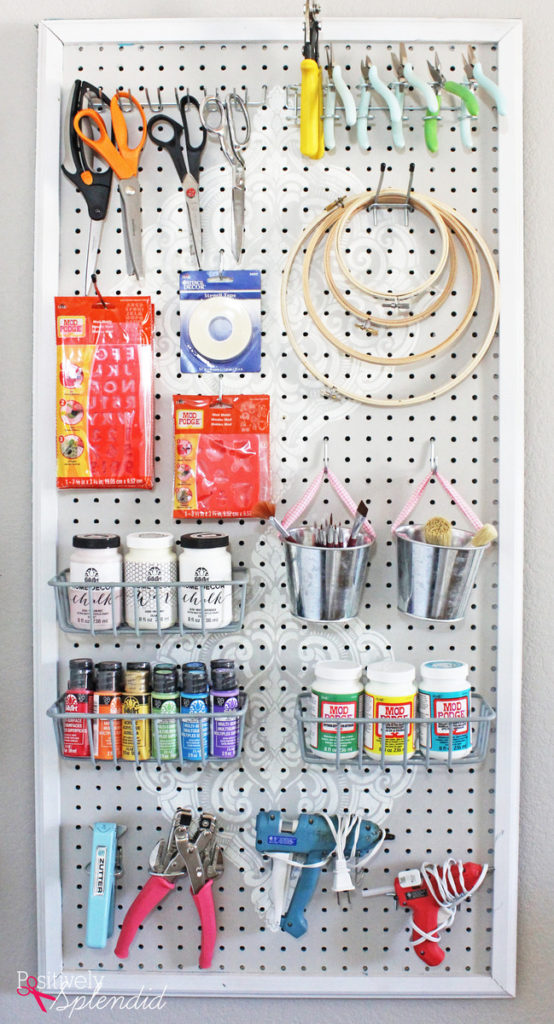 Happy crafting!
Having grown up in a home brimming with sewing notions and paintbrushes, Amy has a deep love for all things creative. On any given day, you'll find her knee-deep in her latest creative endeavor, with projects ranging from sewing and crafts to home decor and kid-friendly ideas. Amy believes that everyone, regardless of skill level or experience, possesses the ability to create something beautiful, and Positively Splendid was born of her passion for helping others harness their innate creative potential.