I

f y'all are like me, the week of Christmas usually coincides with a throng of visitors, a to-do list about a mile long, and a heap of stress to go right along with it. I have always found it incredibly helpful to plan out all of the meals I will prepare during the holidays well in advance, so that is one less thing I have to worry about!
Let's just say that I am a girl with a wee bit of a sweet tooth.

To put it mildly. 😉

 So, what better place to start in planning my menu than with what I very often consider to be the most important part: 
Dessert!
Christmas is such a festive time to really pull out the stops and prepare something impressive, don't you think? 
Last year, I prepared this

Chocolate-Citrus Cake with Candied Oranges,

which was the cover recipe of the December 2009 issue of Southern Living. It turned out beautifully, and – most importantly! – it was absolutely delicious. You just can't go wrong with the Southern tried-and-true tradition of serving a white cake – and especially when the center is filled to the brim with decadent chocolate ganache. 
A little diclaimer: you'll have to excuse the horrible photos of the next two desserts. Any blogger can probably relate to the impossible task of attempting the perfect shot of a project with a throng of hungry guests wondering who on earth would be so crazy as to want to photograph everything she cooks. 😉
In 2008, I made my first

Buche de Noel.

Also known as a Yule Log, these consist of a genoise, or sponge cake, layer rolled up with a rich cream/ganache layer at the center, and then decorated with frosting to look like an authentic log. It is traditional to garnish with homemade marzipan "mushrooms," but I wasn't feeling that ambitious. 🙂 This was such a fun dessert – but be forewarned: do your very best not to overbake your cake! I made the mistake of doing so, and it made rolling mine nearly impossible. At least frosting is able to hide a multitude of errors!
For a lovely history of the Buche de Noel, visit this website here. I am embarrassed to admit that I don't remember exactly which recipe I used to prepare mine, but this recipe from Food Network seems to ring a bell.
So, what am I thinking about this year? This recipe from this month's issue of Bon Appetit stole my heart the moment the magazine graced my mailbox. I must make this cake!
Do you plan your menus out in advance? If so, what do you have mind for a festive holiday dessert? I'd love to know!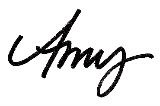 Linking this to…

If you enjoyed this post, subscribe to Positively Splendid 
to receive updates, and join us on Facebook and Twitter!





Having grown up in a home brimming with sewing notions and paintbrushes, Amy has a deep love for all things creative. On any given day, you'll find her knee-deep in her latest creative endeavor, with projects ranging from sewing and crafts to home decor and kid-friendly ideas. Amy believes that everyone, regardless of skill level or experience, possesses the ability to create something beautiful, and Positively Splendid was born of her passion for helping others harness their innate creative potential.