I love to learn new things. I was always the type to be giddy with excitement over the thought of school starting in the fall, imagining all of the amazing new ideas and information I would be introduced to over the course of the year. I am a nerd, and I will readily admit it!
It has taken me some time, but my love of learning has ventured beyond the classroom and infused my creative life, as well. I have come to love experimenting with new techniques. I am fearless when it comes to failure, because I know there is always something to be learned even from the biggest flops (and trust me, I have had my fair share of flops!). I am always on the lookout for new tools, or for a different way to approach a creative task. I find true joy in this process!
I haven't always been this way. I have dealt with the frustration of wanting to create, but not having the slightest clue of how to go about doing so. With so many inspirational projects abounding in the blogosphere, sometimes wrapping one's mind around how to get the ball rolling to go about replicating a project on your own can be downright overwhelming. I have been there, friends. I have seen amazing creations pour through my screen that I want to make for myself, but I scarcely know where to start.
How on earth do you execute that technique?
What is that tool she used?
Isn't that a bit over my head?
Let me answer that question for you:
absolutely not!
It is my firm belief that each and every one of us has been endowed with creativity of some form or another, and it only takes a bit of coaching to get those juices flowing to result in something beautiful, or useful, or all of the above.  
A coach
is someone who covers the terrain for her players, paving the way for their success before they even step foot on the field. She plans and organizes, anticipating pitfalls and foreseeing possible questions. Above all, she is a friend and a trusted advisor, someone approachable who recognizes well there is no such thing as a silly question. 
She is there to not only show you what your goal is, but also to guide you through the steps it will take you to get there.
I would love the privilege to be a
creative coach
for
you!
Starting this week,
each Monday, I am going to share a new technique, tool, or idea that I think we can all benefit from.
I'll do the legwork for you so I can pass the information along and we can learn something new together! To keep us motivated,
I
'm going to follow things up each Tuesday with a tutorial, a recipe, or something else entirely that will prompt us to take our new knowledge out for a spin.
Are you in? I just couldn't possibly be more excited!
Something on my heart has been to keep Positively Splendid a place where you can feel completely at ease. A place you leave feeling refreshed and revived. A place to learn something new, and to ask questions and get feedback. The creative process is such that we all benefit from supporting one another and growing together. I hope these new weekly features on Positively Splendid will enrich your experience here and give you the encouragement you need to tackle projects you would never have dreamed of attempting before!
I do hope you'll stop in later this morning for the first post in this series. I think you'll find the tool I'm highlighting today really is a snap!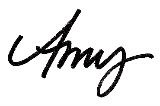 If you enjoyed this post, subscribe to Positively Splendid 
to receive updates, and join us on Facebook and Twitter!





Having grown up in a home brimming with sewing notions and paintbrushes, Amy has a deep love for all things creative. On any given day, you'll find her knee-deep in her latest creative endeavor, with projects ranging from sewing and crafts to home decor and kid-friendly ideas. Amy believes that everyone, regardless of skill level or experience, possesses the ability to create something beautiful, and Positively Splendid was born of her passion for helping others harness their innate creative potential.