I would be a big fibber if I said I accomplished everything on my weekly to-do list last week, but I am proud to say that I stuck with my weekly menu to the very letter (no desperation-mode runs to Little Caesar's!) and I managed to wrap up two sewing projects that had been ongoing for far too long than I care to admit. So that is something! I really did find it motivating to have my list to refer back to, so I think I'm going to continue doing this on a weekly basis.
Here's my plan for this week…
Menu
Monday – Chicken Tarragon with Polenta and Wine-Braised Green Beans
Tuesday -Tuna Cakes (don't knock 'em till you try 'em 😉 with Caprese Salad
Wednesday – Fish Picatta with Spaghetti
Thursday – Ginger Peach Gumbo (a recipe from https://RealFoodLittleRock.blogspot.com, a site I recently discovered that is a terrific wealth of information pertaining to local foods and growers!)
Friday – Baked Caramelized Onion Mac & Cheese with Salad
Saturday – Green Chile Cheeseburgers with Sweet Potato Fries
Sunday – Ham, Egg and Hashbrown Bake; Sandwiches and Cantaloupe
Goals
Clean out kids' clothes (this is one thing that didn't happen last week that really must this week)
Finish kids' bathroom decor
Take inventory of my fall decorations
Finish two projects for the blog that I currently have in progress
I'm not going to lie…Y'all are probably going to see a lot of repeat appearances by certain tasks on here as the weeks progress. Somehow sewing is immensely more fun than things like packing away clothes to put in storage. 😉
Do y'all take time each week to gather your thoughts and make a game plan?
Let's support each other in our efforts!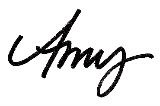 If you enjoyed this post, subscribe to Positively Splendid 
to receive updates, and join us on Facebook and Twitter!





Having grown up in a home brimming with sewing notions and paintbrushes, Amy has a deep love for all things creative. On any given day, you'll find her knee-deep in her latest creative endeavor, with projects ranging from sewing and crafts to home decor and kid-friendly ideas. Amy believes that everyone, regardless of skill level or experience, possesses the ability to create something beautiful, and Positively Splendid was born of her passion for helping others harness their innate creative potential.