Let's Learn Something Together
and
Let's Make Something Together
For the full scoop on what this is all about, visit this post from Monday. I am truly excited about this venture!
For those just tuning in, this week's LLST feature was on snap setting tools and how to use them to add a professional touch to your sewing projects. Head over to that post for the full details on how these tools work. Snaps like these are obviously great for closures on garments, bibs, and the like, but as the project I'm sharing today proves, they can also be used in creative ways to bring versatility and fun to an otherwise plain-Jane t-shirt!
My 3-year-old daughter is a clothes horse, and considering that my mom and I are constantly making her new duds, it's a good thing. 😉 Given the choice, I think she would change clothes as many times a day as there were outfits at her disposal. (Yes, I do a boatload of laundry around here!) As I was playing around with my snap setter the other day, I had a sudden epiphany: why not use snaps to make interchangeable embellishments for her t-shirts to enable her to exert her fashion independence without having to try on a closet's worth of outfits? I could make various sets of flowers, for instance, that could snap onto the same t-shirt, thus allowing one tee to match a number of different outfits. Talk about a Eureka moment!
For this project you will need…
Stem and Leaf Templates
Stacked Fabric Flower Templates
A Plain T-Shirt
Green Iron-On Vinyl
Snaps and Snap Setting Tool
Felt
2 Contrasting Main Fabrics (I used corduroy, but any number of fabric types would work for this)
Tear-Away Stabilizer
Coordinating Thread
Decorative Buttons
Hot Glue
Basic Sewing Supplies: Machine, Scissors, Etc.
For this t-shirt, you will need to use the above steps to create two smaller top flower pieces and two larger base flower pieces.
Now it's time to put our new snap-setting skills to good use!
We'll be applying snaps to our flower base pieces as well as to the tops of the flower stems we ironed onto our t-shirts in order to enable us to snap our blooms right on. I've actually created a couple of videos to show you exactly how to go about doing just that. This is my first foray into the world of vlogging, so please be kind! 🙂
As I mentioned earlier, the true beauty of this project is that it allows you to maximize the usefulness of one shirt by enabling it to match a number of different outfits. I am so excited to make another set of flowers like this one to expand our number of wardrobe options!
As always, please let me know if you have any questions!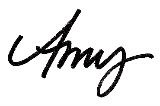 Linking this to…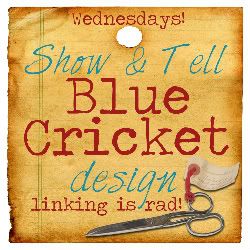 If you enjoyed this post, subscribe to Positively Splendid 
to receive updates, and join us on Facebook and Twitter!





Having grown up in a home brimming with sewing notions and paintbrushes, Amy has a deep love for all things creative. On any given day, you'll find her knee-deep in her latest creative endeavor, with projects ranging from sewing and crafts to home decor and kid-friendly ideas. Amy believes that everyone, regardless of skill level or experience, possesses the ability to create something beautiful, and Positively Splendid was born of her passion for helping others harness their innate creative potential.