In my opinion, it's the little touches that take a sewing project from ho-hum to fabulous, and there are few things that can accomplish that effect quite as dynamically as adding piping, and especially custom piping made to match your project to a tee.
Not long ago, I was completely intimidated by the thought of using piping. I didn't know how to insert it, much less make it myself. After a bit of practice, though, I found working with piping is not only very straightforward – it's downright fun!
Today, I'm going to share with you how to make and insert your own custom piping by demonstrating how I did so to make this Bee Happy Pillow to match the nursery decor. A pillow is a terrific beginner project to hone your piping skills!
Instead of using freezer paper stenciling for the front patch, I created a bee design using my Silhouette machine and their heat transfer material.
I rounded off the outer corners of my front and back pieces to make inserting the piping easier.
I inserted piping before sewing my front and back layers together.
70 inches ready-made or custom 1/4-inch piping (see instructions/supplies below for the custom version)
Supplies:
1/4″ cotton cording
Fabric for your piping
Coordinating thread
Rotary Cutter and Mat
To begin, measure and cut a 70-inch length of cording. How did I arrive at this 70-inch measurement?
Since our pillow has (4) 16-inch sides, we will need enough piping to run along each side (16 x 4), plus a few inches (6 inches, in this case) of wiggle room.
Now, you will need to make a 70-inch bias strip that is 1.5-inches wide. Why 1.5 inches?
Our piping is .25″ and we'll be using .5″ seam allowances. So, our bias strips will need to be:
(.25″ x 2) + (.5″ x 2) = 1.5″
Now that you have two equal lengths of cording and bias strip, let's make some piping.
Place your bias strip face down on your work surface. Center your cording piece lengthwise on top of your bias strip, and then fold your bias strip in half (like a taco) around your cording, lining up the raw edges of the fabric. At this point, you can pin everything to prevent everything from shifting as you stitch, but I'll be honest: I never do!
Now, allow me to introduce you to your new best friend:
A zipper foot is a must when making and inserting piping. It allows you to stitch very closely to your cording, resulting in a clean, polished look for your project.
Head to your machine, which is outfitted with your zipper foot. Stitch to close your bias strip around your cording, stitching very closely to the cording as you go. The zipper foot will make this easy to do!
Hooray! You now have a lovely length of custom piping! Wasn't that easy?
Now that your piping is finished, let's use it to make our pillow!
Now, pin your piping to the right side of your front panel piece, aligning the raw edges of your front panel with the raw edge of your piping. Pin into place as you work.
When you reach one of the rounded corners, shape your piping around the curve, cutting notches so it lays nice and flat, as shown.
When you have pinned all the way around your pillow and are back to your starting point, use your seam ripper to open up the unpinned end of your bias strip to expose your cording inside.
Trim your cording end so that it meets up precisely with the cording at the beginning of your piping piece.
Fold under the edge of your bias strip by about 1/2″, and then wrap this end around the beginning of your piping strip, so that the raw edge of your piping is enclosed completely, as shown. Pin this into place.
Now, stitch your piping into place using your zipper foot, stitching just a little bit to the right of the stitching you used to create your piping. Be sure to remove all of the pins as you stitch!
Here the piping is all stitched into place.
Using your zipper foot, stitch all the way around your pinned pieces with a 1/2″ seam allowance, stitching as closely as you possibly can to the cording as you go. You won't be able to see the actual piping as you work, but you will be able to feel it and see the outline of the cording as you sew.
Finish your seam either with a serger or a zigzag stitch on your regular machine. Turn your pillow cover right-side out and slip your pillow form inside. You are finished!
Doesn't that piped edge look sharp? So professional!
If you're interested in making pillows of your own but don't like spending a fortune on pillow forms, check out my tutorial for how to create pillow forms from a body pillow!
Thanks so much for reading!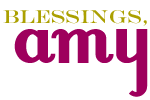 Linking this to…
Tatertots and Jello