Bless Jack's little heart. He has been so patient as he's watched me churn out countless outfits for his baby sisters, never once acting the least bit jealous. Sweet boy.
Any sewer who has boys will attest to the fact that it is flat hard to come up with sewing projects for little guys. When they are teensy, it is a bit easier to sew little overalls and such, but for a 4-year-old? Not so much. So imagine my delight when I discovered this terrific pant pattern from Oliver and S, a very simple drawstring pant that isn't too babyish and isn't overly fussy. I was actually able to score this pattern for a song during a sale on the Nancy's Notions website, which further sweetened the deal!
Jack was thrilled to be able to help me pick out the fabric to use for his new duds, as well as assist me in making a new t-shirt to match. (My monster design was inspired by an adorable tee in the Mini Boden catalog this past summer. Anyone who loves to applique would be remiss not to request their catalog. It is an amazing resource for cute ideas!) All in all, this was a super fun project for both of us!
To make the t-shirt, I used my tried-and-true loosey-goosey applique techniqe. There is really nothing to it.
1. Trace your pattern (see below for a FREE printable template to create your own pattern!) onto the paper side of iron-on fusible web. I prefer Heat'n'Bond Lite for this, because it doesn't cause your finished project to be overly stiff.
2. Before ironing the fusible web onto your fabric, you can cut out the middle portion of the design to further reduce the stiffness of the finished product. (NOTE: I really like this step in almost every applique project, but in retrospect, for this project, I think the extra stability added from the web throughout the design is really helpful during the hand embroidery step later on. So, I would recommend ignoring my photos here showing the cut out middle portion and simply cut out your traced pattern in its entirety.)
3. Fuse your traced templates onto the wrong side of your fabrics according to the package instructions.
4. Cut out your patterns. You can even use pinking shears if you want to add some extra pizzazz.
5. To create a cool shadow effect, cut just outside the lines from your base fabric, and then layer a smaller contrasting piece on top. (See photos below.)
6. Now, the fun part! Arrange your pieces as desired on your tee, then iron on according to the package directions on your fusible web. Depending on the number of layers in your design, you might need to do this in multiple stages. I ironed on the main body, horns and arms all at once, and then I ironed on the eyes in a second step.
7. Straight stitch around the perimeter of your design, making sure to sew in a way that anchors each portion of your design to your tee. For this shirt, I went for a messy, less-than-perfect look.
8. To finish, attach buttons for the eyes, and hand embroider a mouth, as desired.
Isn't this darling? (Ahem…Jack would correct me if he were reading this…) Isn't this handsome? 😉
For those interested in making a monster shirt for your little man (or lady!), click below for a free printable template!
Happy creating!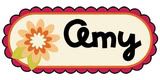 I'll be linking to these parties…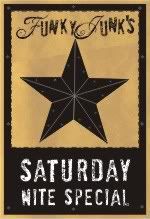 Having grown up in a home brimming with sewing notions and paintbrushes, Amy has a deep love for all things creative. On any given day, you'll find her knee-deep in her latest creative endeavor, with projects ranging from sewing and crafts to home decor and kid-friendly ideas. Amy believes that everyone, regardless of skill level or experience, possesses the ability to create something beautiful, and Positively Splendid was born of her passion for helping others harness their innate creative potential.