Have you heard the buzz about the Whole30 diet and want to give it a try, but don't know where to start? I'm sharing about my Whole 30 results today, and filling you in on how one month not only changed how I look and feel, but also my entire way of thinking about the food I eat. Keep reading to see all of the before and after photos of my Whole30 results!
This post contains affiliate links.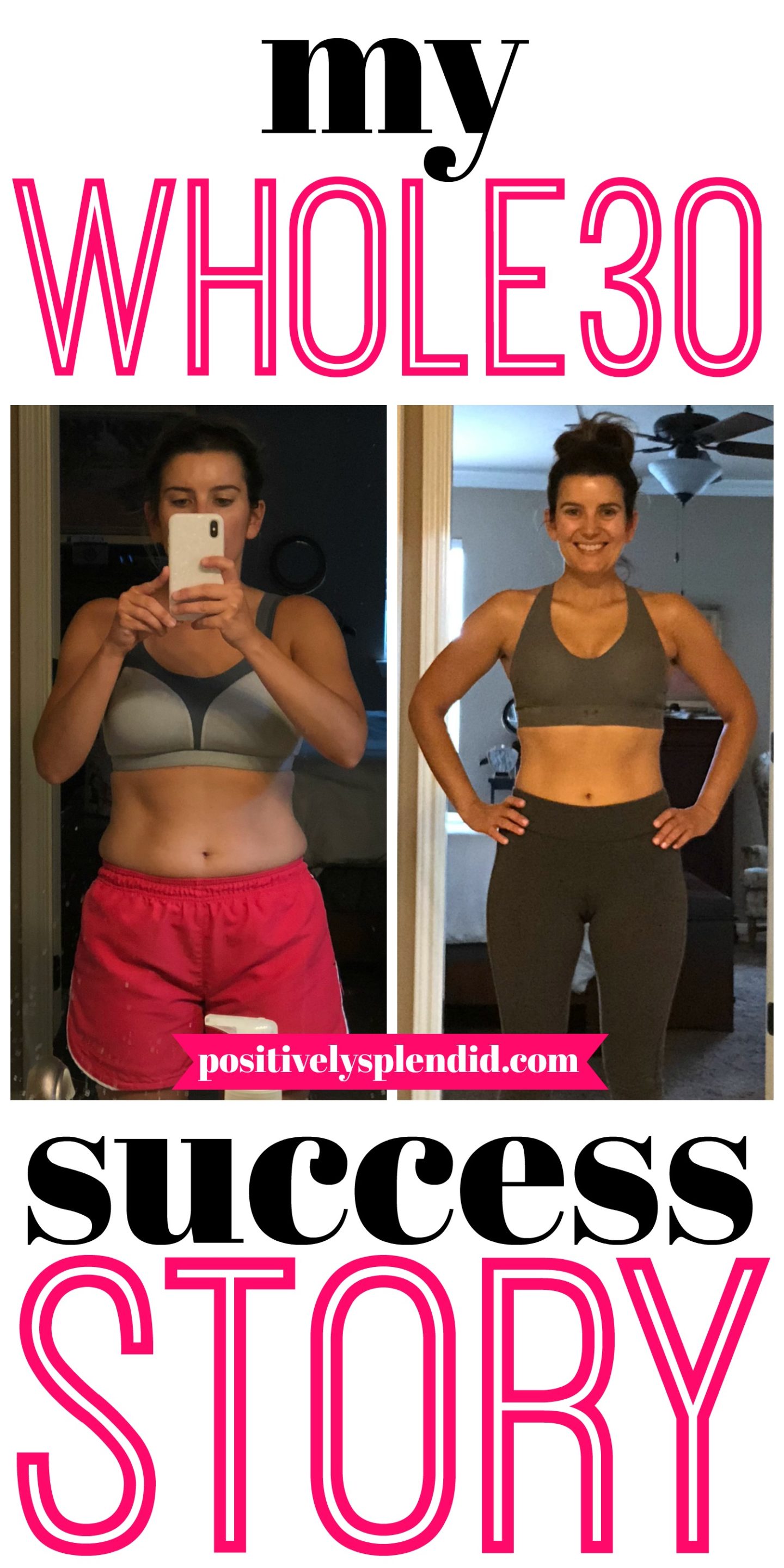 I don't often depart from sharing creative projects on my site, but I've decided to break from the norm to share about something that has been a total game-changer for me. After the gluttony of summer (hello, cookouts galore and endless snacks while lounging at the pool!), I decided at the beginning of the school year that something had to change. I had gained weight, my energy level was dismal, and I generally felt, well, blah.
After doing a bit of research and listening to success stories from friends, I decided to take the plunge and try the Whole30 diet. What is the Whole 30? At its essence, it is an elimination diet very similar to a paleo diet (read more about paleo versus Whole30 here) that restricts you from eating/drinking anything from the following categories for 30 days in order to give your body a nutritional "reset":
Alchohol
Grains
Legumes
Dairy
Added sugar of any kind (sugar occurring naturally in fruit is fine in moderation)
This is admittedly a daunting list. No bread, cheese, chocolate or wine for 30 days? Hello, deprivation!
The truth is, I never imagined how eliminating these food categories would change my entire nutrition paradigm. After 30 days, I found that my cravings were gone, my energy was through the roof, I was sleeping better, and I looked and felt better than I have in ages. Focusing on healthy, sustaining foods instead of convenience foods with little to no nutritional value really helped me re-boot my creativity in the kitchen through trying new flavor combinations and experimenting with new recipes. Look at this sampling of the delicious food I enjoyed throughout the month!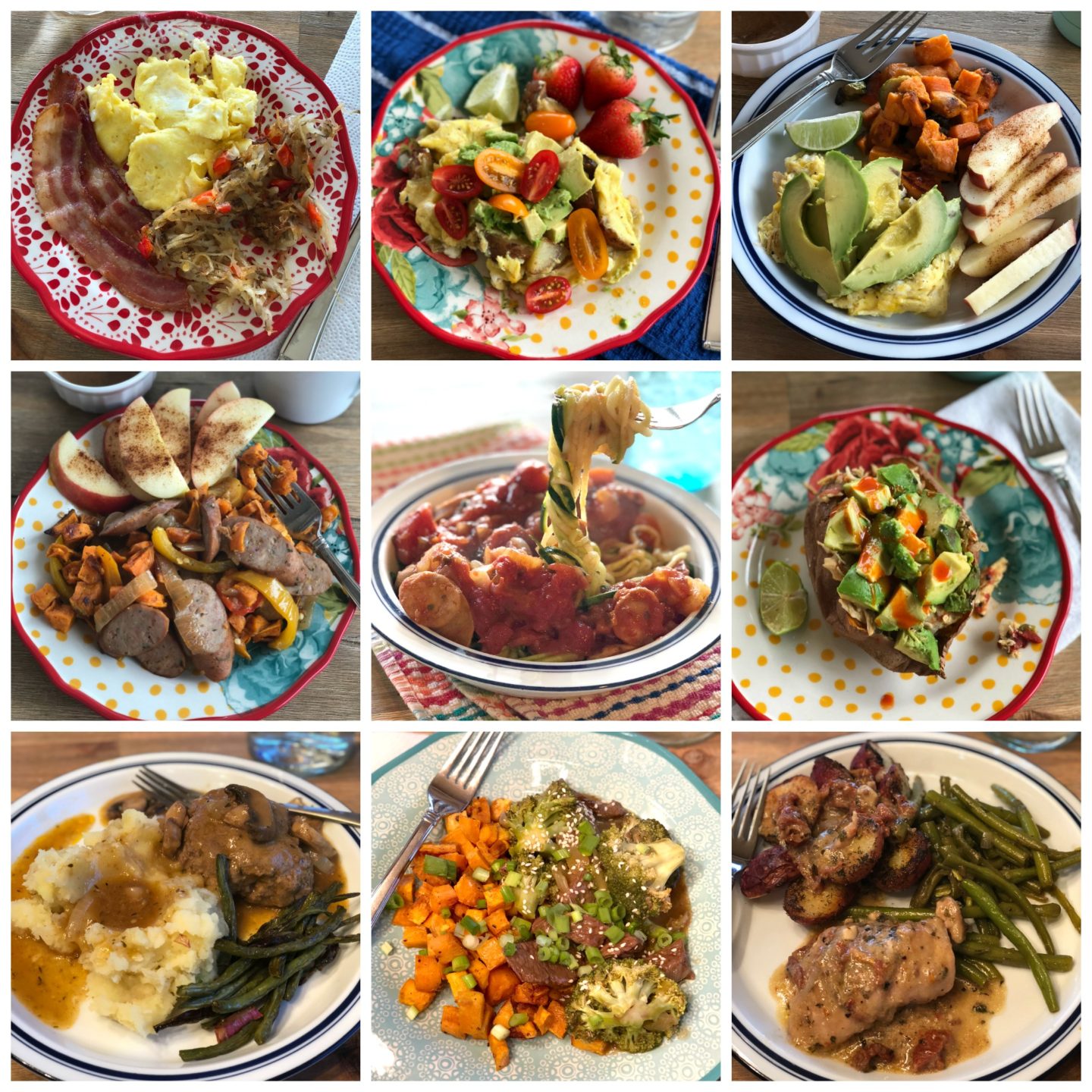 In the Whole30 book, the author talks about something called "Tiger Blood," which is a phase you hit during the second half of the Whole30. This phase looks different for each person, but it is generally associated with increased energy and an overall feeling of increased wellbeing. In retrospect, I can say unequivocally that, for me, Tiger Blood was the best part of the Whole30 program, yet it was the part I had been most skeptical of when I started. I mean, how much of a difference can one month really make? I can't believe how wrong I was, and how much more productive I became over the the course of one short month!
During the second half of my Whole30, it was as though I became possessed with a can-do attitude that motivated me to tackle tasks that I otherwise would delay or put off. I cleaned out every single closet in my house. I organized and redecorated my kids' playroom. I purged unneeded supplies and revamped my craft studio. I donated four carloads of items to the Salvation Army! I read six books and spent more meaningful time connecting with my husband and kids.
I sincerely feel when I hit my Whole30 Tiger Blood stride, I became the very best version of me I could possibly be. (I know that sounds melodramatic, but I can't emphasize enough how amazing I felt.)
My Whole30 Results
Per the Whole30 guidelines, I didn't weigh/measure a single time throughout the month, in order to focus more on how I felt versus a number on the scale. As the days and weeks passed, though, I could definitely tell that the diet was yielding some amazing changes from a physical standpoint. After the 30 days concluded, I was thrilled with the final results. You can see my Whole30 before and after photos below.
Here I was on day 2…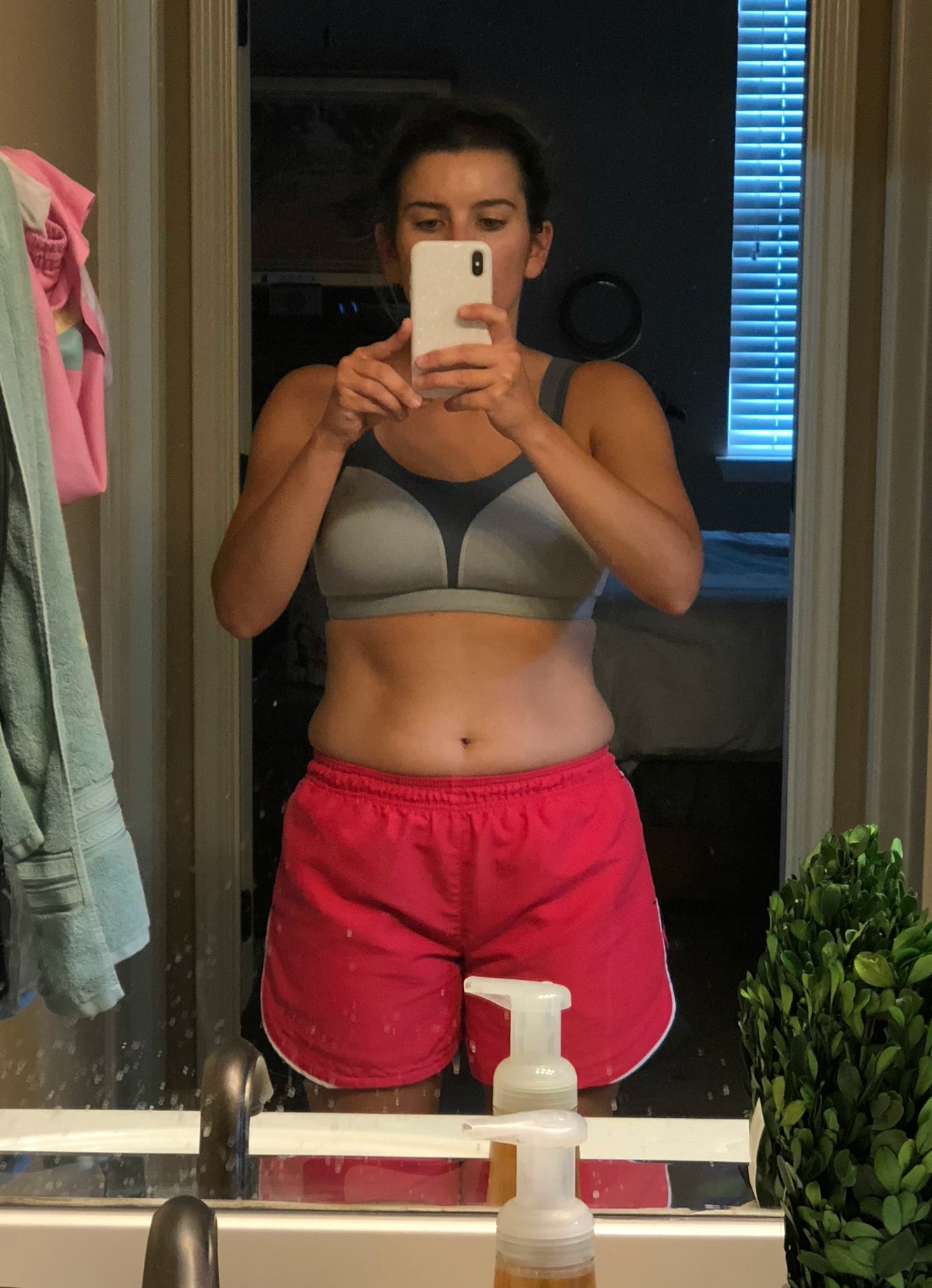 …and here I was on day 30!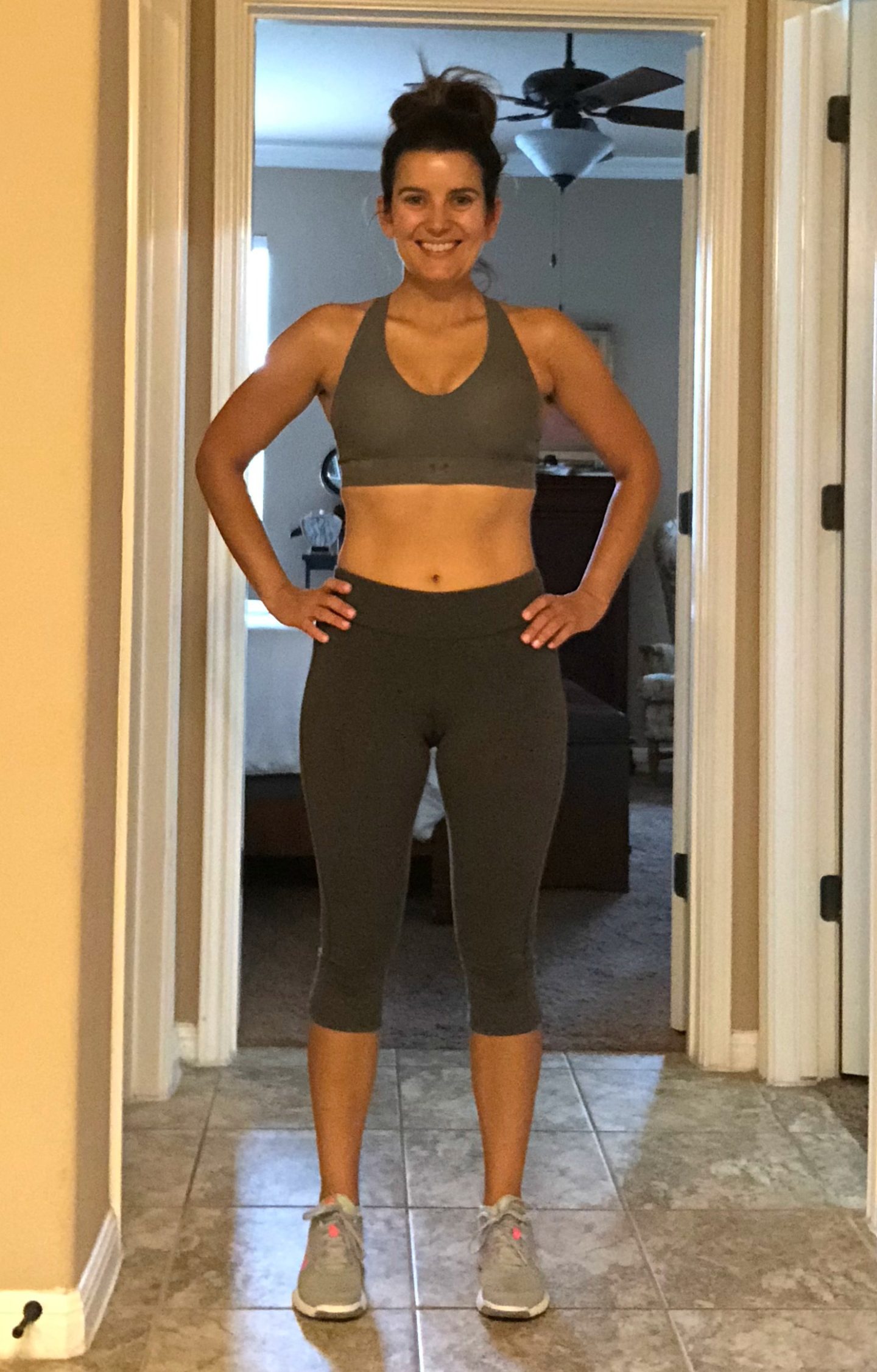 The difference was plain to see in the mirror, and those changes were certainly quantifiable: 6 pounds and 10 inches from my chest, hips, waist and upper arms–gone!
Here is another Whole30 before and after, this time just of my complexion. The improvement in my skin's clearness/redness/hydration, and the increased brightness/decreased redness of my eyes absolutely astounded me when I saw this side-by-side comparison of selfies I took on day 2 and day 25. I am not wearing an ounce of makeup in the photo on the right.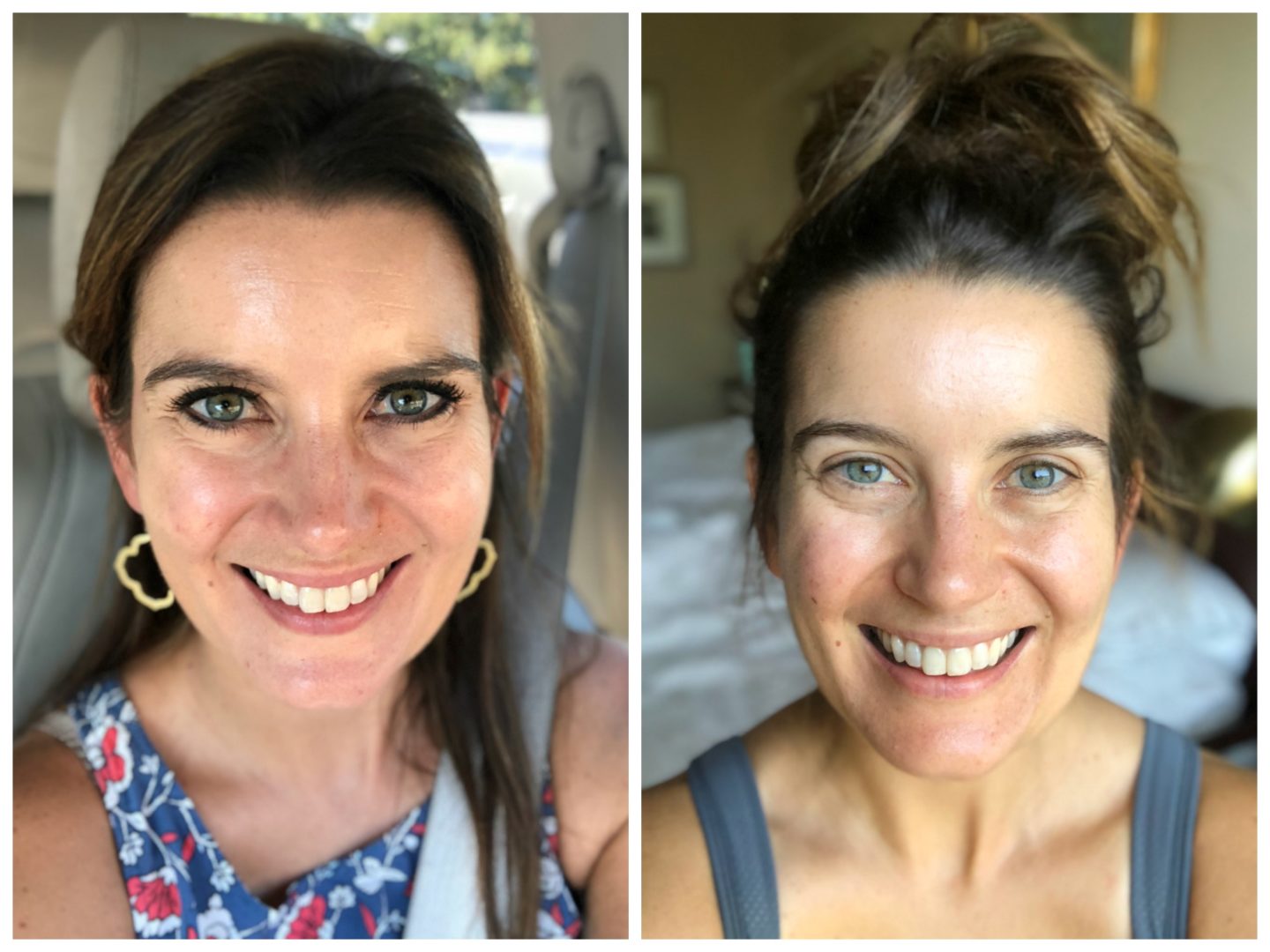 PS–All of these photos are completely unedited, as I want you to see the full measure of the true changes I experienced!
So, my first Whole 30 is in the books. What happens now?
I finished my Whole 30 two weeks ago, but I am still following a modified version of the diet. I allow myself to "cheat" and enjoy treats every now and again (especially on the weekends), but during the week, I am trying to stay almost 100% compliant. Why would I not when I am feeling this much better? I certainly foresee starting another Whole30 after the holidays during the month of January, and I will most likely make it a part of my yearly routine to complete a Whole30 every August, too. Resetting my relationship with food has improved every single aspect of my life: physically, emotionally, mentally, relationally. I will sing the praises of Whole30 from the rooftops every chance I get!
Having grown up in a home brimming with sewing notions and paintbrushes, Amy has a deep love for all things creative. On any given day, you'll find her knee-deep in her latest creative endeavor, with projects ranging from sewing and crafts to home decor and kid-friendly ideas. Amy believes that everyone, regardless of skill level or experience, possesses the ability to create something beautiful, and Positively Splendid was born of her passion for helping others harness their innate creative potential.