Make every sewing project a success by following these 10 essential sewing tips and tricks. Great information for beginners and pros alike!
Regardless of whether you are new to sewing or are a seasoned sewing veteran, there are so many important things to keep in mind to make your sewing projects a success! I've compiled this handy list of important sewing tips, including important information on machine maintenance and care, organization ideas, supply recommendations, and more. These are things I've learned along the way as I've become a more experienced seamstress, and I hope they will help you in your own sewing journey!
This post contains affiliate links.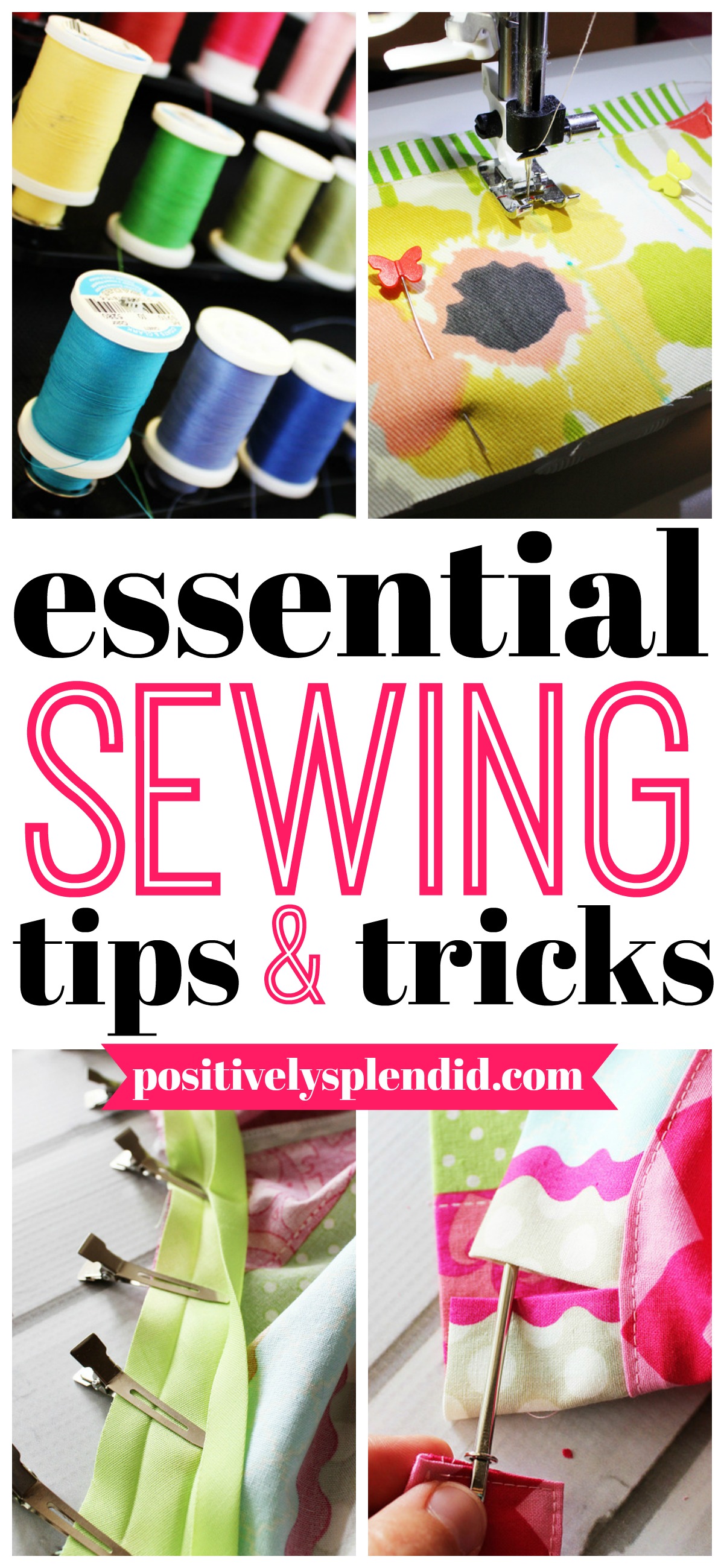 10 Must-Know Sewing Tips
Clean your machine regularly.
---
One of the most important sewing tips that many overlook is how important it is to clean your machine after each use. It is amazing how much lint can accumulate on and inside a machine after just one project, and especially when using materials like flannel, cuddle fabrics and more. This awesome machine cleaning guide from Sew 4 Home is the perfect place to start in keeping your machine spick and span!
Keep your machine in tip-top shape with regular maintenance.
---
A car shouldn't be used for years on end without routine maintenance (at least not a car you want to keep around for the long haul!), and a sewing machine is no different. Find a local expert to give your machine periodic tune-ups to keep it running well for years to come.
The right tools make every project easier.
---
There are a few tools that are required for nearly every single sewing project, and having a sewing kit that is equipped with these items will enable you to sew like a pro. My list of 10 essential sewing tools is a great place to start when building up your sewing arsenal, and you can go even further by adding these 6 other brilliant sewing tools to the mix, including my all-time favorite tube-turning tool. It's a life-saver!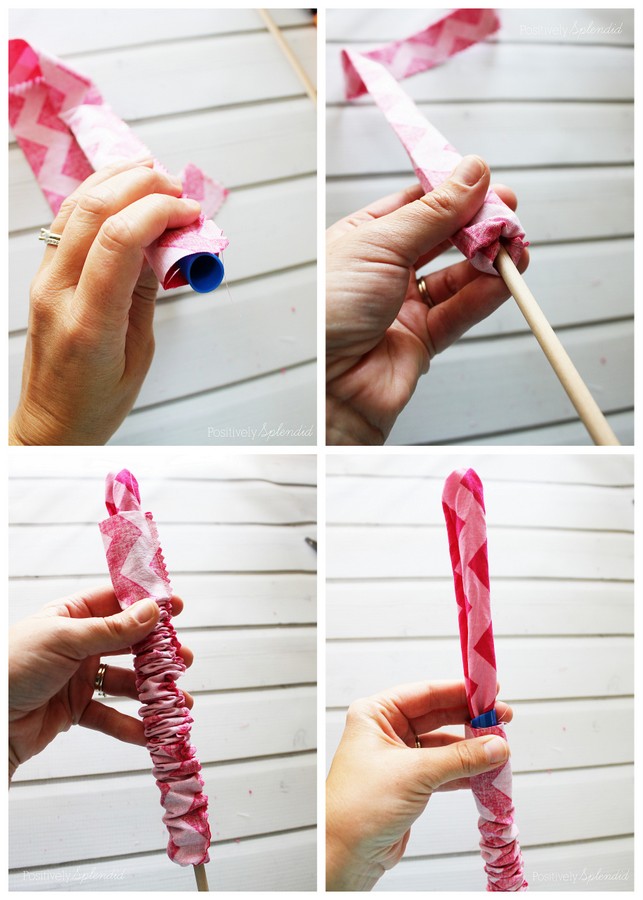 Keep things organized.
---
Over time, I have come to the conclusion that the key to a successful sewing project is making sure all of the supplies and tools I need are all at arm's reach and nicely organized. I love to use plastic school supply boxes to hold things like eyelets, snaps and more, and small galvanized buckets are great for holding trims, piping, and other notions. I also couldn't live without my Sewing Box, which is a veritable sewing command center that keeps all of my sewing tools hidden in plain sight!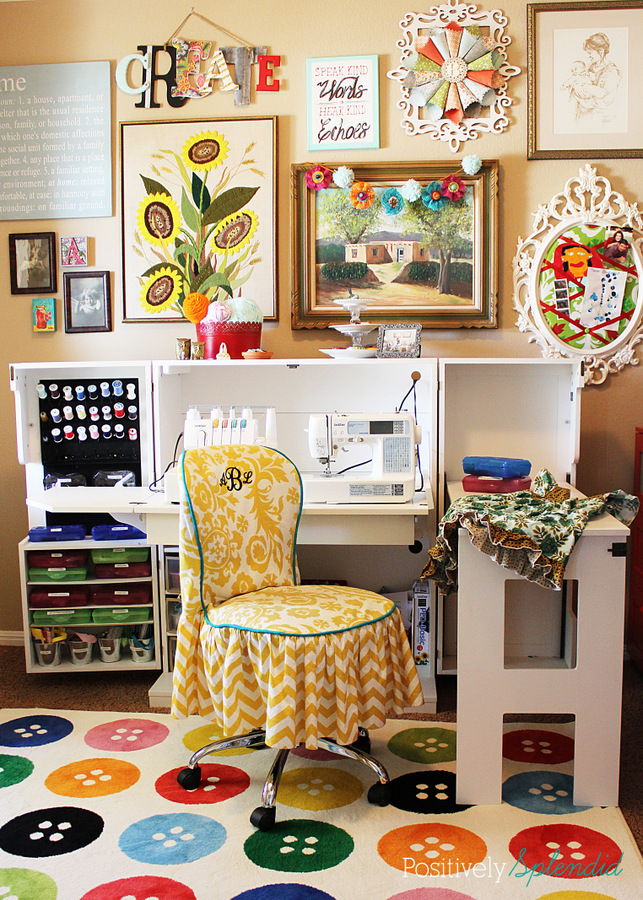 Plug your machine into a surge protector.
---
Don't risk your machine to a lightning storm! So many sewing machines are equipped with sophisticated computers. Surge strips are affordable and essential for protecting your investment.
Don't sew over pins.
---
One of the most overlooked sewing tips for beginners: avoid the temptation to sew over pins. It does admittedly take more time to remove them as you go, but this will save you many a broken needle and the potential danger of having the remnants of a broken needle flying at you as you sew!
One of my favorite sewing tricks: I actually prefer to use inexpensive hair clips in lieu of pins in certain cases (as in sewing bias tape), since they can be removed so much more quickly and easily.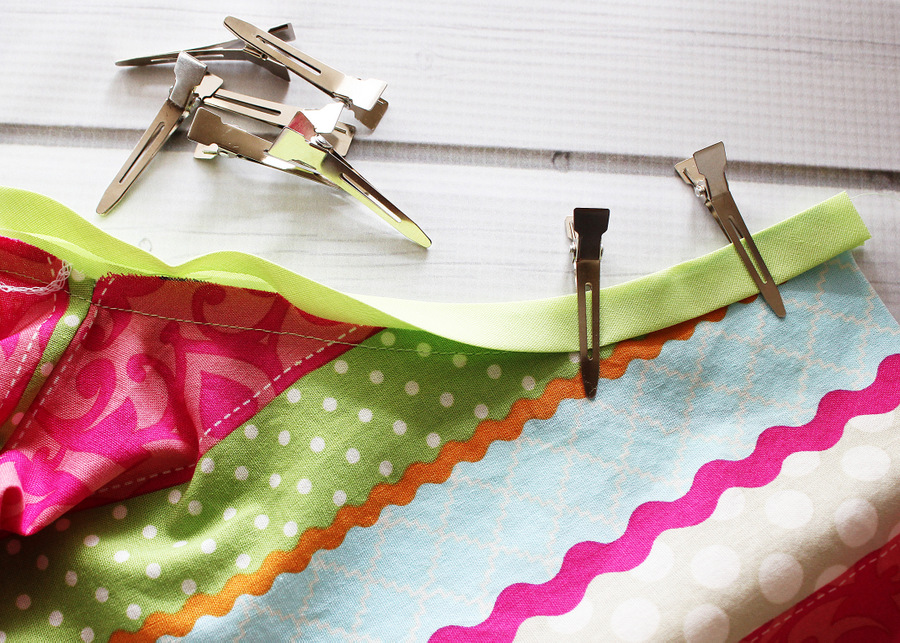 Use the right needle for the job.
---
All sewing needles are not created equal, and a universal sewing needle isn't always the best bet for every project. Using the correct needle for the job will ensure your project result is the best it can possibly be, and it will prevent the frustration of dealing with broken needles that aren't equipped for the wrong type of fabric. For example, when working with denim or a project with many layers of thick fabric, a sharp and sturdy jeans/denim needle is the way to go. There are also leather needles, needles for stretch fabrics, and even self-threading needles that help anyone with difficultly with the threading process do so quickly and easily! My favorite needle brand is Schmetz. This handy sewing machine needle guide from Jo-Ann is a great reference!
Also, remember that all sewing machine needles need to be replaced frequently to prevent damage to fabrics as you sew. May experts recommend that you switch to a new needle after each and every project for the best results.
Thread matters.
---
There are different types of thread out there, and the cheap dollar-store options can wreak havoc on your machine by depositing lint and fibers in the internal mechanisms of your machine. Invest in good, quality thread to keep you machine happy and to make your projects turn out great every time.
Don't be afraid to make mistakes.
---
This truly is one of my most essential sewing tips. Mistakes happen. Seams have to be ripped out. Don't let that deter you from keeping on your sewing journey! One thing that can be helpful when trying out a new project or pattern: make one "test version" with muslin or spare fabric to learn the process and work out any kinks before you cut into your preferred fabric.
Your sewing machine is great for more than just hems and Halloween costumes.
---
I can't begin to number the times I've heard from friends that their machine usually stays in the box until it's time to hem or make costumes. There are so many great projects out there to make, for everything from wearable accessories, tote bags, home decor items and even seasonal decorating projects. Take your machine out for a spin to make something different, and you'll never look back!
For great project inspiration for your next project, check out my 55 Easy Sewing Projects for Beginners.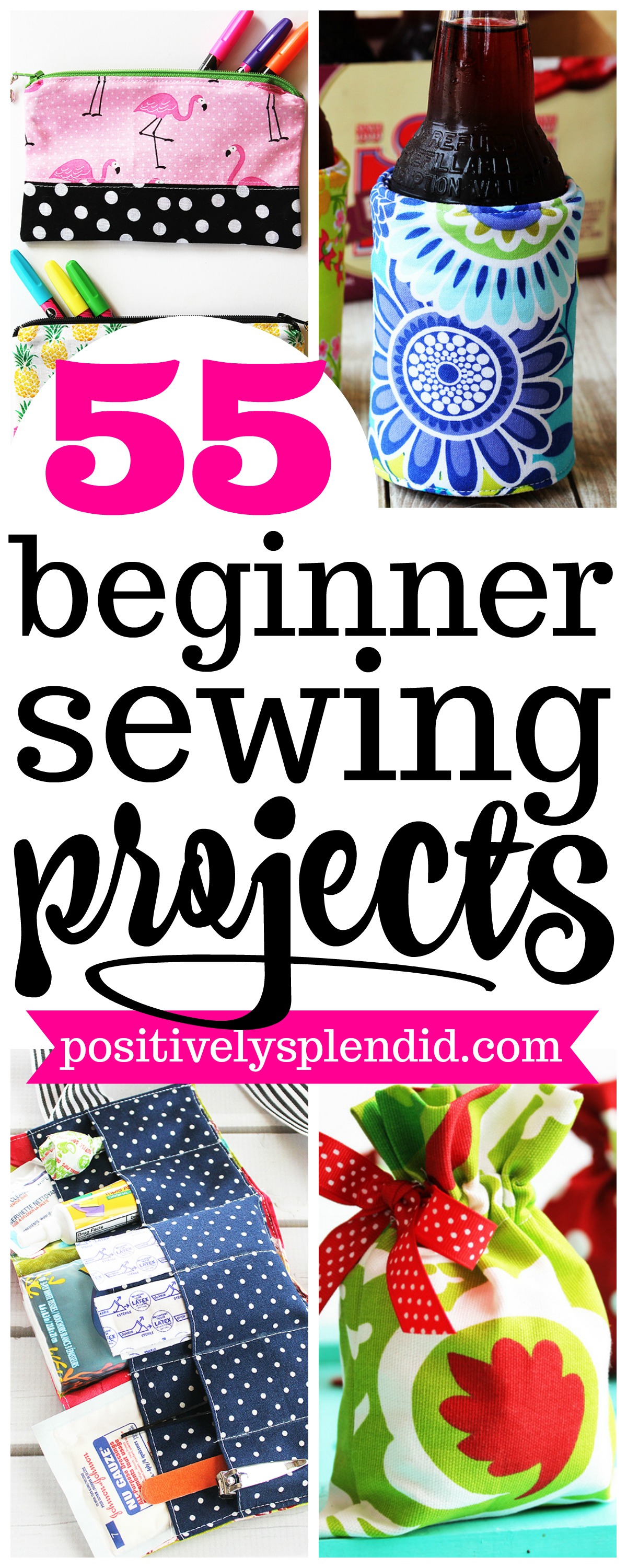 ---
Looking for even more inspiration to improve your sewing?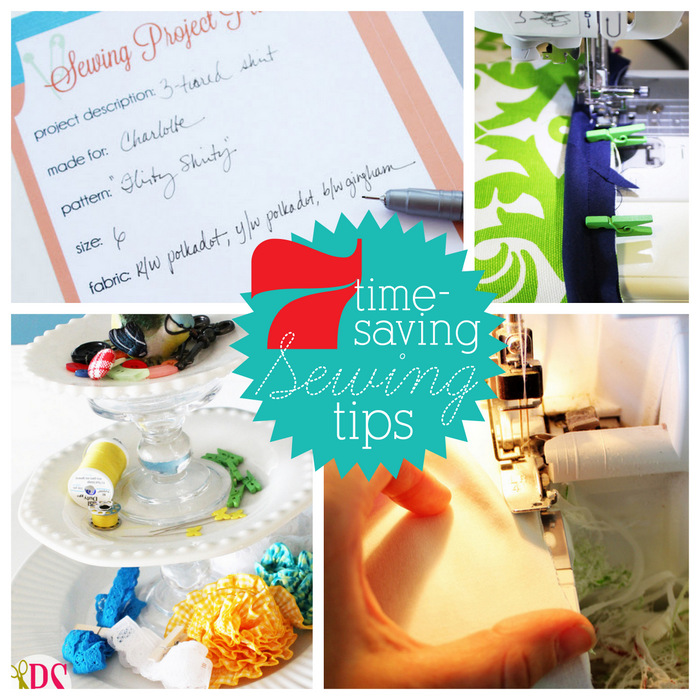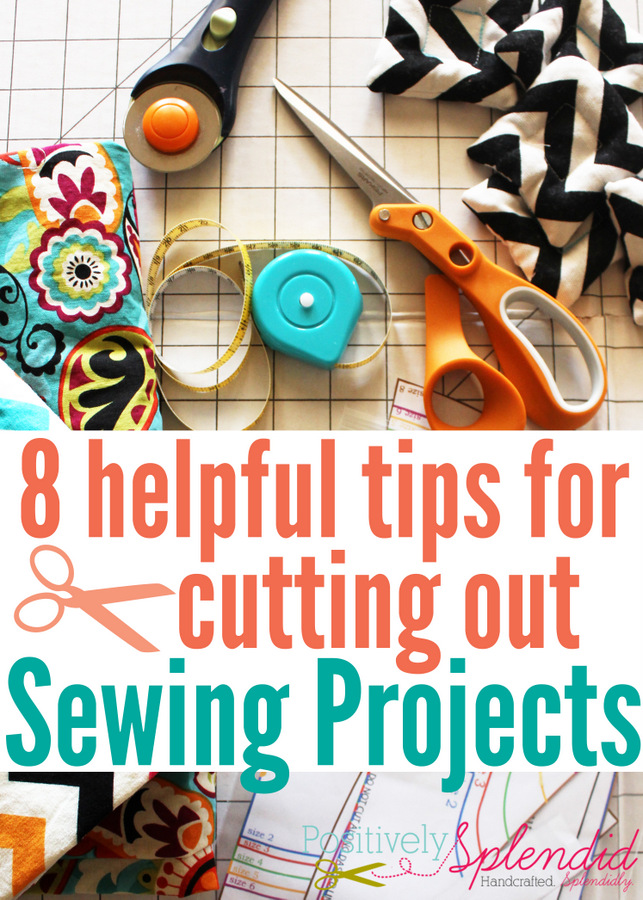 Having grown up in a home brimming with sewing notions and paintbrushes, Amy has a deep love for all things creative. On any given day, you'll find her knee-deep in her latest creative endeavor, with projects ranging from sewing and crafts to home decor and kid-friendly ideas. Amy believes that everyone, regardless of skill level or experience, possesses the ability to create something beautiful, and Positively Splendid was born of her passion for helping others harness their innate creative potential.